By Editorial Team
Felix Auger-Aliassime made a huge statement this week by pulling off multiple upsets against the world's best in Rio as a main draw wildcard. Felix became an instant threat as he upset top seeded Fabio Fognini 6-2, 6-3 in the first round of play.
Today he was able to edge tour veteran and 2016 champion Pablo Cuevas 6-3, 3-6, 6-3 in the semifinals in a match that could have gone either way after a tough day of serving with a whopping 7 double faults.
However, while getting 81% of his serves in and thumping 9 aces on a slower court surface, Felix wore down Pablo as the match moved into the final set.
After his big win Felix reflected on his magical run in Rio…

"It was a great win for me, beating a better ranked player this week like Fabio [Fognini] is special, but this one today felt even more special because I hadn't been able yet to win three matches at this level in a row and to do it now, specially against Jaume, who beat me two times last year on clay, I think I wasn't the favorite, I didn't feel like the favorite yesterday night when I went to sleep, but when I woke up today I was able to impose myself from the start and I was like: OK, so maybe I'm a different player today. I had a little edge over him and I was able to use that during the whole match. From the moment some people put me on the map at a very young age, maybe 14, I never felt like a prodigy I only felt like I'm good at what I'm doing, I was always working hard, believing in myself but obviously when you see yourself at the papers it changes the way you see the sport. I feel good right now, it's been good but it's not where I wanna stop. There's possibly two more matches this week so I want to go as far as I can and play as good as I can. I don't feel different that I felt last week."

– Rio Open
Felix's aggressive style of play paid dividends all week and he looks forward to more winning patterns against 90th ranked Serbian Laslo Dere of Serbia in the finals. Laslo did not play a semifinal match due to a injury walkover, but should put up a lasting fight against the more tested Felix.
These two will compete against each other for the first time in their career, however Felix should have the edge in the match as confidence from such a great week should propel him into his first career ATP Tour win at the young age of 18.
Felix is sure one to watch as he transition back to the hard courts during the Indian Wells' BNP Open and Miami Open in the coming months. With solid foundations (all the strokes and superior athletic ability), fans are sure to witness the birth of a rising star on the ATP Tour this season.
Osaka and Keys in QF at Japan Women's Open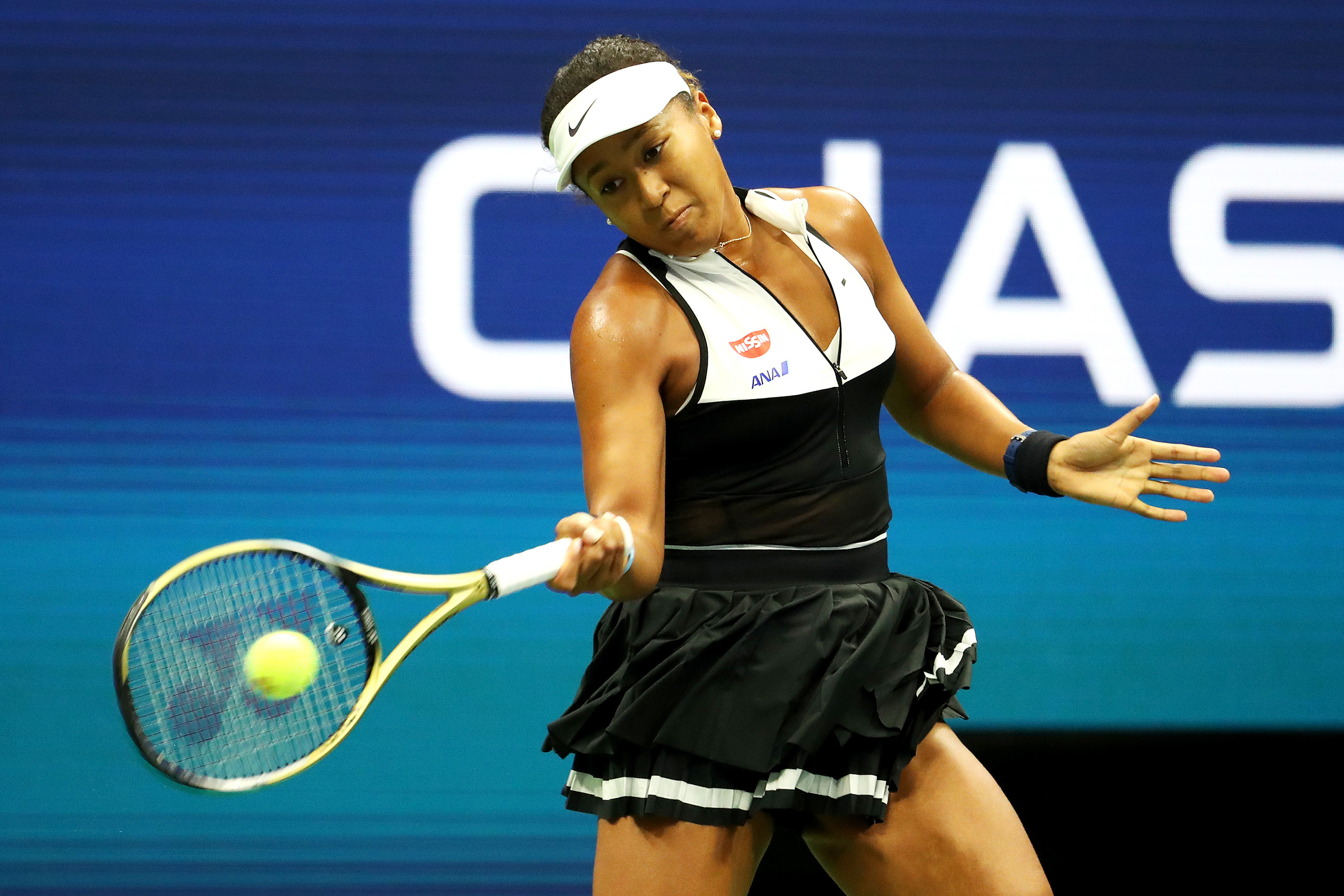 Naomi Osaka is on pace for a much needed title after an early R16 loss in the US Open. Her quest for the first title of the year began with a win over Viktoriya Tomova 7-5, 6-3 today. With a inconsistent ground game, Naomi is looking to iron out weaknesses with new coach Wim Fissette who is a proven WTA professional with Azarenka, Kerber and Clijsters as former students of his. Recent news broke five days ago on Twitter announcing the split with Jermaine Jenkins after a slew of poor results in major grand slam events this season.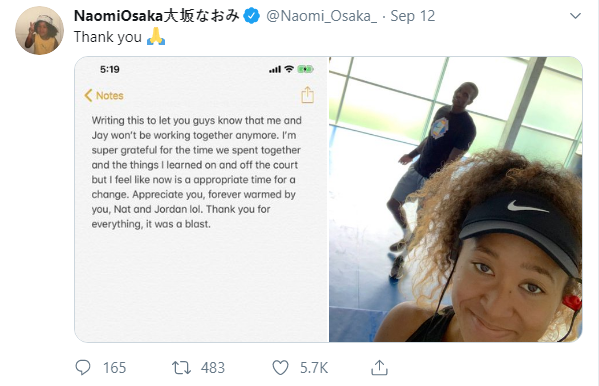 Sloane Stephens is also riding the coaching change wave after accepting Kamau Murray back into her team. The two have earned multiple titles in 2017/2018 so it can only be upside from here as she now faces Camila Giorgi in the R16 of the Japan Women's Open. This will be a tough test for Sloane as the aggressive Italian has been on a roll with her most recent final run (losing to Magda Linette in 3 sets) at the New York Open that lead into the US Open late last month.
Update: Sloane fell 6-0, 6-3 to Camila in the R16 match which did not live up to the hype. Sloane will look to recover quickly as she prepares for the WTA Finals later this year.
Madison Keys is a favorite to win here in Osaka Japan, but she has to get past the high ranking vet, Angelique Kerber. Madison has a 8:2 win/loss record against Kerber and is healthy enough to get her third win against such a quality opponent. Madison most recently defeated Kerber in the Western & Southern Open in Cincinnati last month 6-4 in the third set.
For more scores click here…
Gauff becomes fan favorite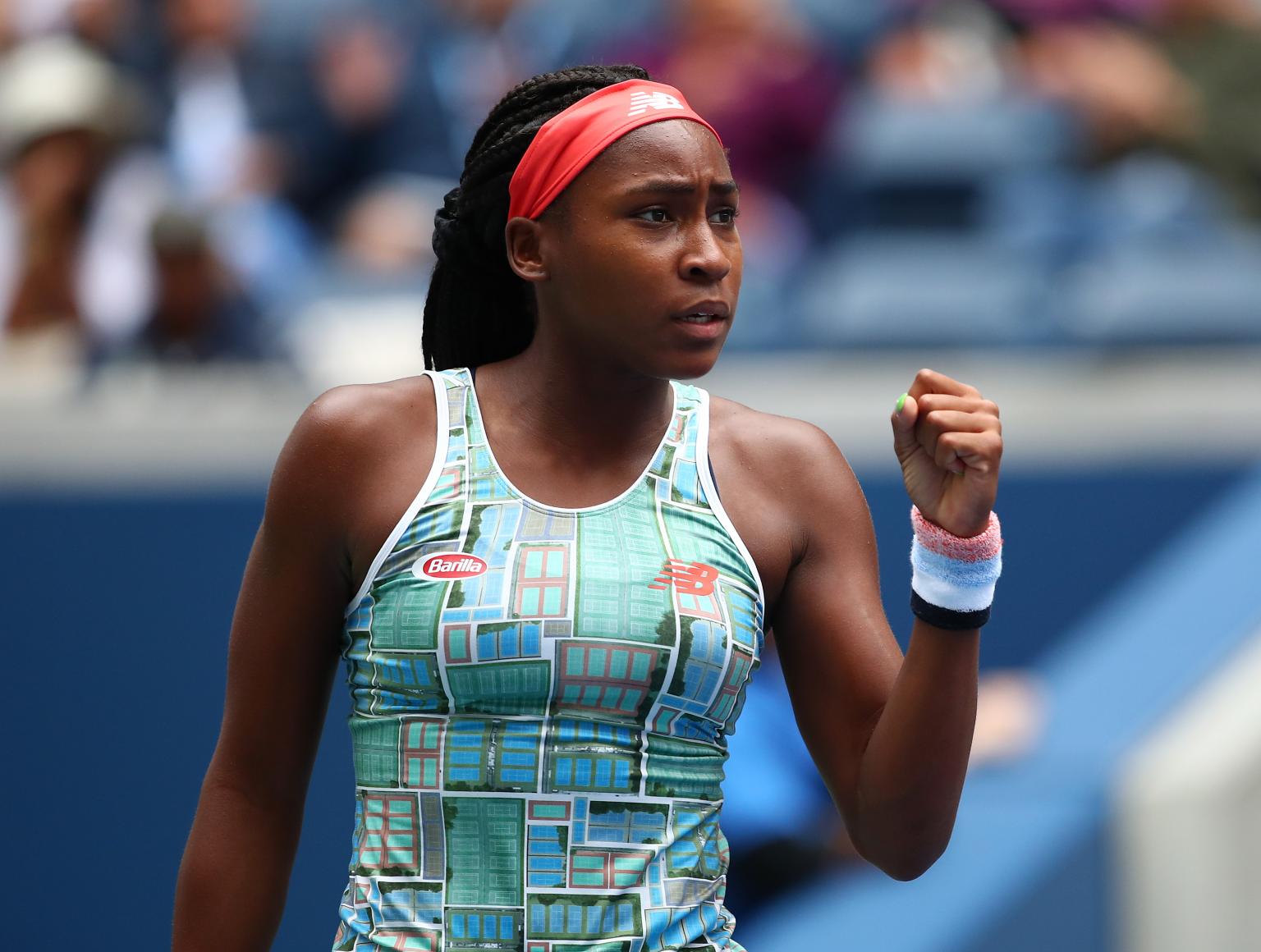 Cori "CoCo" Gauff played some inspired tennis today in her US Open main draw debut as she was able to hold off the young Russian star Anastasia Potapova 6-4 in the final 3rd set.
In somewhat of a roller coaster match, CoCo regained her composure and played great tennis down the stretch when it counted. Going back to the basics she would eventually dominate points which proves that she is capable to making adjustments during big matches.
Her next round match is against Timea Babos – a tour veteran – who is sure to give her a tough match. However, Coco should be able to use her momentum and confidence to carry her into the next round. Timea has a few matches under her belt as a qualifier, but the more steady play and mix of power should allow CoCo to come through victoriously.
Coco's side of the draw also includes Naomi Osaka who was able to narrowly escape her first round match today. These two would face each other in the 3rd round if both are successful on Thursday. As former practice partners, Naomi sees the future of women's tennis in Coco as she recently stated,
"I have actually been trying to talk to her recently, because I feel she's a little bit like me," said the 21-year-old Osaka, who last year became the youngest U.S. Open champion since Maria Sharapova in 2006. "This is such a good experience for her. She obviously deserves to play here."
With a growing fan base, Coco should be able to stand a chance against the current world number one.
In regards to the fans Coco mentioned after the match, "At Wimbledon, my first match, I mean, people were still rooting for me, but obviously there was, like, a lot of people rooting for Venus, where this match it was entirely for me," said Gauff, the youngest singles player to win a U.S. Open match since countrywoman CiCi Bellis in 2014. "This is my first match where people actually had a chant for me."
"It's mostly upside," Gauff said of the fame. "The amount of people and kids especially that come up to me saying I inspire them is honestly, I guess, better than any match I could win, just to know that I inspire another kid maybe to pick up a racket or go through something they're facing at school."
Serena in question heading into US Open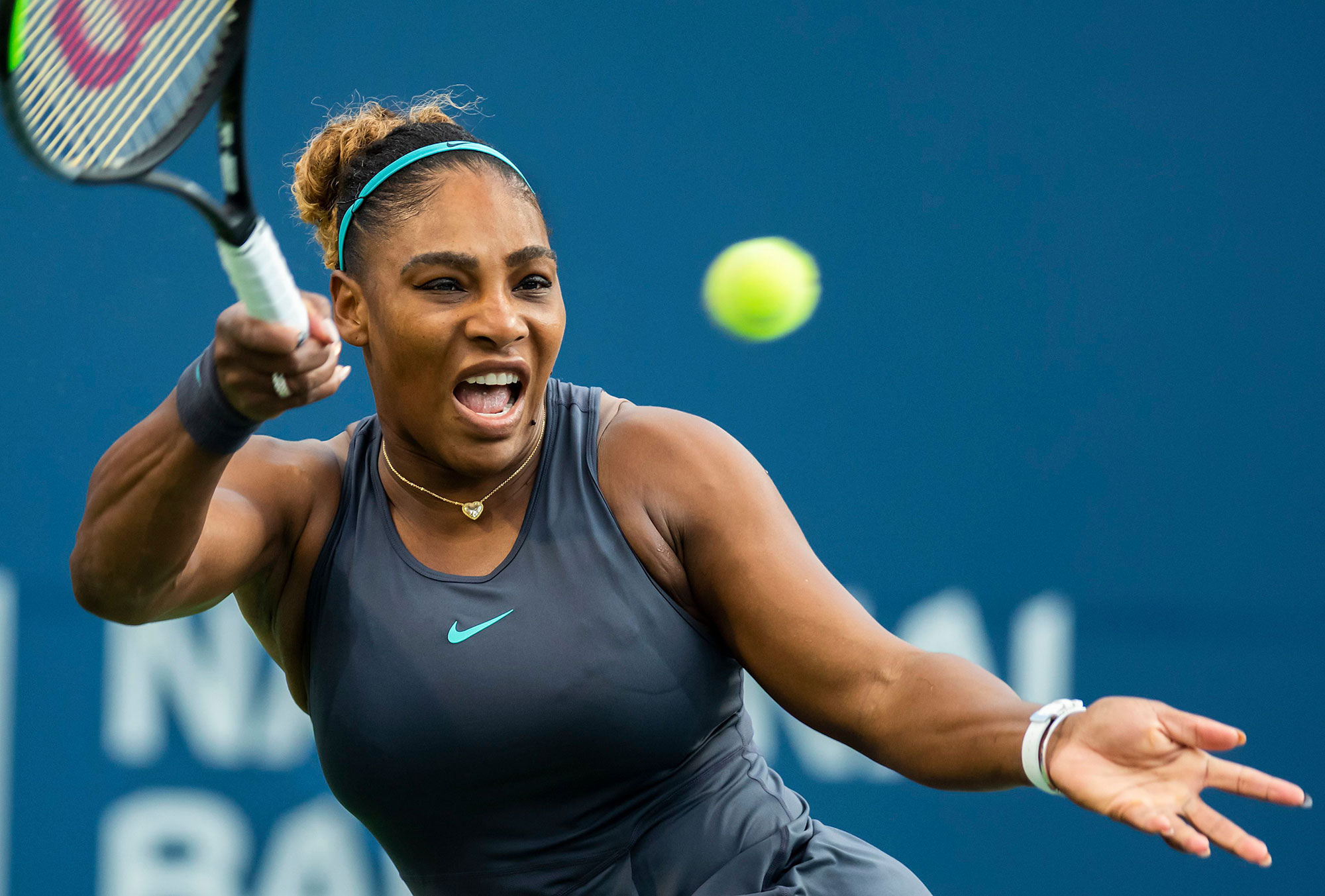 By Editorial Team
Serena Williams has made a good case for herself as eventual grand slam title holder this year with only one remaining hurdle.
In the past is was almost automatic to assume Serena would win every final match she appeared in. Tomorrow will definitely not be a routine win for her as she now must face the red-hot Canadian Bianca Andreescu.
Bianca was able to win straight sets for the first time in the Rogers Cup this week as she dismantled Sofia Kenin 6-4, 7-6 in a tight competitive match that could have gone either way. Serena was able to overcome a first set glitch to later win the final two sets 6-3, 6-3.
This is the first time these two have gone up against each other, but it would appear that Serena has the upper hand given her experience and title record.
However, she can not take her opponent lightly in the first set as she has a 25-1 record of winning matches after taking the first set. Serena must get off to a good start and play her attacking style of play. Big serves and cross court forehands must be the theme of the day.
After defeating an embattled Osaka straight sets, Serena should have the confidence to finish the job tomorrow and head into the US Open with much needed momentum.
Update: Serena falls 1-3 to Andreescu due to back spasms and can not finish the final. Serena will most likely rest up and hope can fully recover for the US Open which begins in 2 weeks.