By Editorial Team
The French Open is in the rearview mirror for the pro tour and grass court play has begun in Europe. Felix Aguer-Aliassime is getting off to a quick start in Stuttgart this week at the Mercedes Cup with a big win against a former top 10 tour player, Gilles Simon.
The match was a display of power and perfect form as Felix was able to win 79% of his first serve points in addition to throwing in 15 aces, easily defeating Gilles 7-5, 6-4.
It seemed like Felix was in full stride with big forehand winners while driving backhands into the open court. Felix is making his way into the net more by following his huge serve which seems to be deadly on the faster grass surface.
With the win today Felix must now contend with the super-talented Dustin Brown in the quarterfinal round. Dustin had a much tougher opponent in the R16 against number one seed Alexander Zverev.
Dustin got off to a great start with an early break and first set win to put himself in position to receive a match point in the second set. Dustin was able to run Alex north to south in an unorthodox style of play to edge out the win decisively in the third set winning 6-4, 6-7, 6-3.
Up next should be a classic match between a power player and a finesse player. Felix should be able to run down the north-south patterns and make Dustin pay for opening up the court.
Dustin must cut down on unforced errors at the baseline and attack the net on every occasion. Dustin has such a natural serve and volley game on grass; this should benefit him as he plays more warm-up tournaments leading up to Wimbledon.
Felix is blazing the ATP Tour and seems fresh after withdrawing from the French Open due to injury. Players, including Rafa Nadal, are taking notice of the 18 year old from Canada.
With a likely win here, Felix would make his fourth semi-final appearance this season and possibly his first big ATP Tour 250 title win of his career. Ranked #21 in world doesn't hurt either as he comes into Wimbledon as a seeded favorite.
Felix stated in regards to his chances here in Stuttgart,
"I still have a lot of things to learn on this surface, moving, coming forward, mixing shots, but it is all positive at the moment. I'm still chasing my first title and it would be cool to grab it here in Stuttgart or later this year."
Gauff wins first WTA title in Linz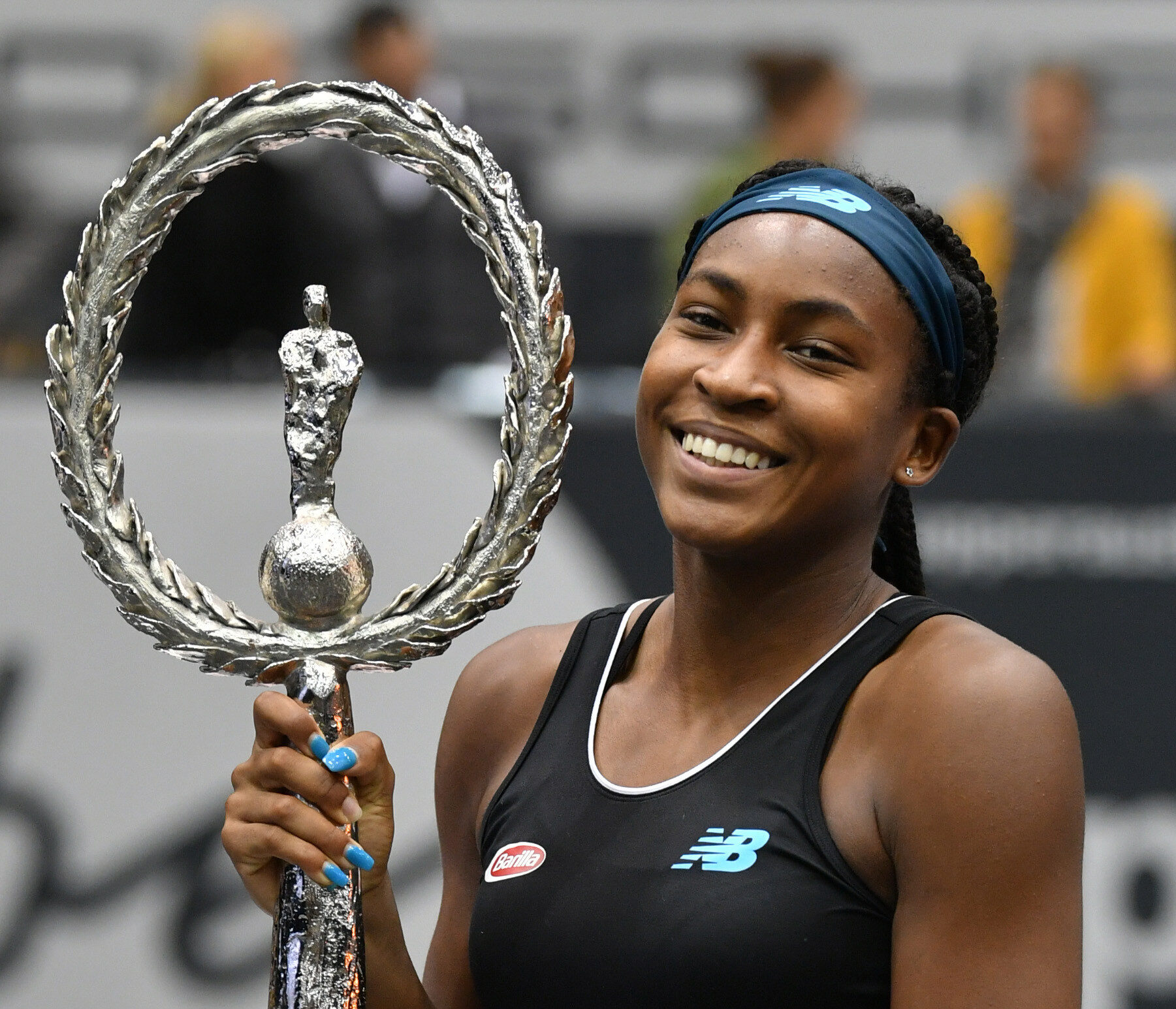 By Editorial Team
Cori "CoCo" Gauff made a huge turnaround at the Linz Open this week after losing in the final qualifying round to now reach the main draw finals.
Putting the "luck" in lucky-loser, CoCo was able to inherit Maria Sakkari's draw and defeat the number one seeded, KiKi Bertens in straight sets 7-6, 6-4.
Coco was the favorite going into today's final against Jelena Ostapenko, but it was not easy as Jelena had been playing inspired tennis over the last couple weeks after defeating Karolina Pliskova 7-5 in the third set at the R64 China Open last month.
CoCo had to grind out the win in three long sets to capture the final round against Jelena 6-3, 1-6, 6-2.
This was the first encounter for these two on tour, but CoCo had the slight advantage as the more steady player. Jalena is known for up and down roller coaster play from match to match making the former French Open champion the underdog in this final.
Jalena must now recover in Linz as she must face CoCo's doubles partner, Caty McNally, next in the first round of the Luxembourg Open early next week. Its assumed that this doubles team (Linz Open semifinalists) will definitely be sharing notes on Jalena's game over the next couple of days.
The key to CoCo's success were mixed balls with flat power and slices, a high first serve percentage and being calm under pressure. With this win today, Coco became the youngest American WTA Tour title winner since Jennifer Capriati in Puerto Rico (1990).
Coco is sure to break more records while on her path to winning her first grand slam, but for now she can celebrate a huge Tour title win before she prepares for the holiday season.
When asked about her recent success in Linz, CoCo's response was accurate and simply put,
"It's crazy."
How Naomi Got Her Groove Back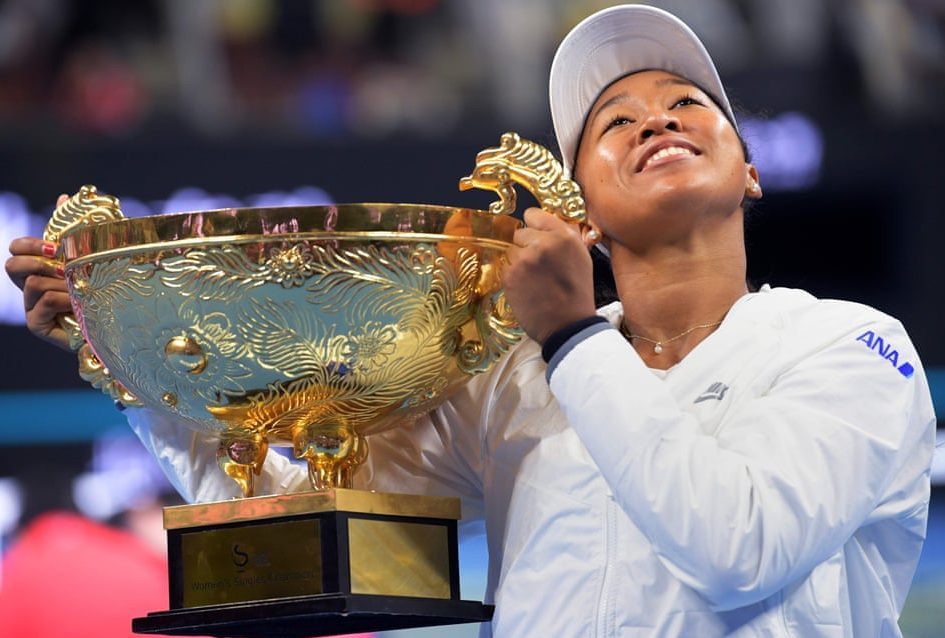 By Editorial Team
Naomi Osaka seems to have found her rhythm late in the season after letting go of her most recent coach, Jermaine Jenkins. After several rumors, now it appears that her Dad, Leonard Francois, has the right formula for success after winning two major WTA events in a row – Japan Open and China Open.
Naomi did it in dramatic fashion as she defeated the 2019 US Open champion Bianca Andreescu and world number 1 Ashly Barty both in tough 3 set matches.
Many feared that coaching changes and off-court distractions may have ruined what appeared to be a great season for Naomi after winning the Australian Open in January. The sports community questioned the decision to part ways with Sascha Bajin after back to back wins in an abrupt fashion after leaving Australia with the championship trophy.
The general media was not informed of any scandal or rationale for the change. Jermaine was thought to have been a good substitute after being the right-hand man for Serena over the last several years on tour. But not all was peachy for Naomi as she was not able to fulfill her true potential under the direction of Jermain.
Rolling into the Asian swing, Naomi appeared to have been mailing it in and preparing for her next coaching transition heading into the 2020 season – choosing her Dad as a bridge.
It was evident that maybe Naomi needed time to unwind from the structure of a tradition coaching team. Unforced errors and patience were added to her stellar shot making ability especially down the stretch late in the third set.
Regrouping after being a set down and making adjustments when needed against the Tour's top ranked players are definite signs that Naomi has her sights set on regaining her position as world number one.
The way forward should be filled with opportunity for Naomi. With a new home in Los Angeles, CA and some time off after the WTA Finals should enable her to totally regroup for the 2020 season.
Osaka and Keys in QF at Japan Women's Open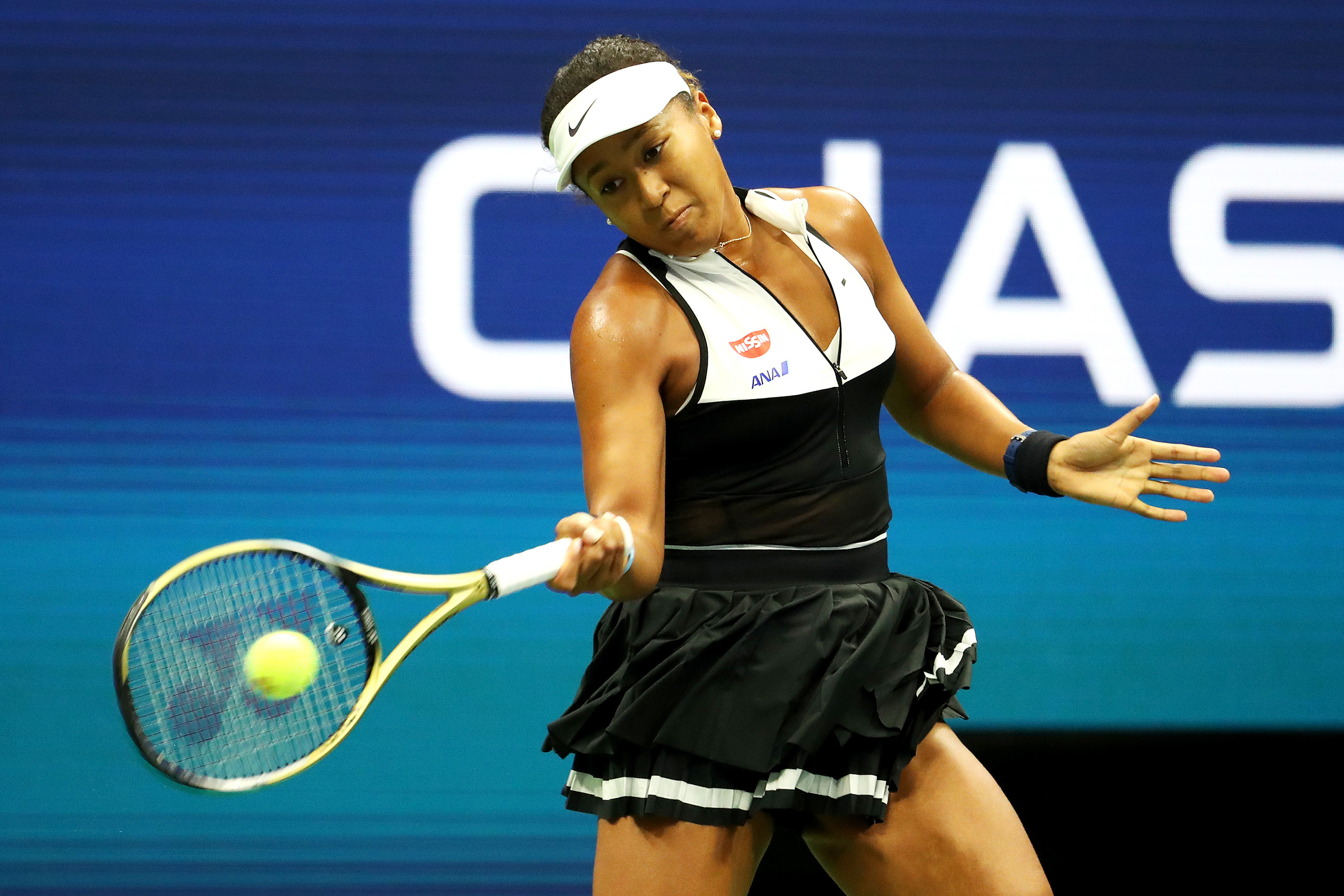 By Editorial Team
Naomi Osaka is on pace for a much needed title after an early R16 loss in the US Open. Her quest for the first title of the year began with a win over Viktoriya Tomova 7-5, 6-3 today. With a inconsistent ground game, Naomi is looking to iron out weaknesses with new coach Wim Fissette who is a proven WTA professional with Azarenka, Kerber and Clijsters as former students of his. Recent news broke five days ago on Twitter announcing the split with Jermaine Jenkins after a slew of poor results in major grand slam events this season.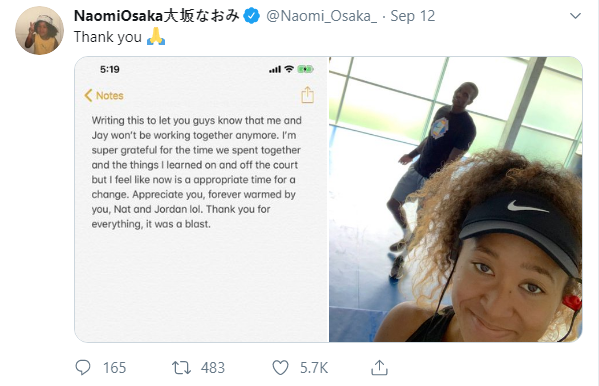 Sloane Stephens is also riding the coaching change wave after accepting Kamau Murray back into her team. The two have earned multiple titles in 2017/2018 so it can only be upside from here as she now faces Camila Giorgi in the R16 of the Japan Women's Open. This will be a tough test for Sloane as the aggressive Italian has been on a roll with her most recent final run (losing to Magda Linette in 3 sets) at the New York Open that lead into the US Open late last month.
Update: Sloane fell 6-0, 6-3 to Camila in the R16 match which did not live up to the hype. Sloane will look to recover quickly as she prepares for the WTA Finals later this year.
Madison Keys is a favorite to win here in Osaka Japan, but she has to get past the high ranking vet, Angelique Kerber. Madison has a 8:2 win/loss record against Kerber and is healthy enough to get her third win against such a quality opponent. Madison most recently defeated Kerber in the Western & Southern Open in Cincinnati last month 6-4 in the third set.
For more scores click here…