By Editorial Team
Cori Gauff was able to snag a win at the US Open in the main draw mixed doubles today as she and Chris Eubanks were able to hold off Schuurs and Middelkoop in straight sets 6-4, 6-4. With Chris' big serve and Cori's great all-around game, this paring is set to go the distance.
Teens, Osuigwe and Gauff among US Open wild cards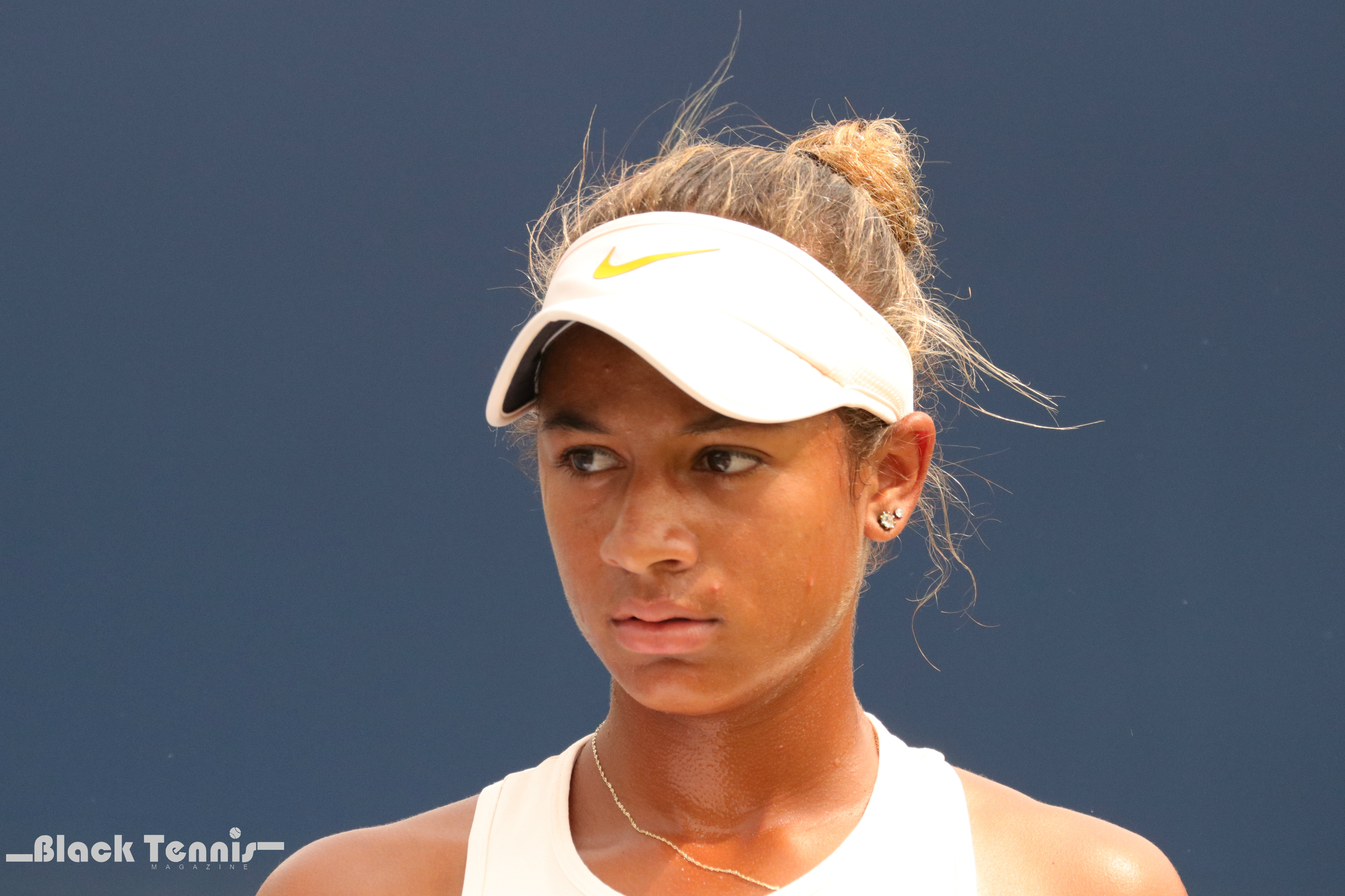 By Editorial Team
With the US Open tournament series in full swing this summer, there are a few juniors looking to make their mark in this year's professional event. Whitney Osuigwe secured an automatic wild card into the main draw by winning the USTA National Championships in San Diego last week.
Whitney is sure to grow into a top WTA Tour player, however recent ITF Pro results suggest that there is still some work remaining in order to make a dent in a stacked grand slam pro event. However, anything is possible during a match so Whitney must come prepared to battle any opponent that is thrown her way.
Separately, Cori Gauff was able to earn a wild card into the qualifying draw after gaining the number one spot in the world junior rankings at age 14. The qualifying draw experience may prove best for the younger upstart as she navigates her way through professional tennis.
In the years to come it is inevitable that Cori will eventually get direct main draw acceptance into WTA grand slams, but for now she must play her way through the preliminary draw in order to compete in this year's main draw event. Expect some big wins from Cori in this year's US Open qualifying.
US Open Wild Card Listing:
Women: Main Draw
Anisimova
Azarenka
Kuznetsova
Liu
Muhammad
Osuigwe
Tan
Australian Player (TBD)
Women: Qualifying Draw
Day
Gauff
McNally
Kratzer
Li
Mattek-Sands
Pegula
Lao
Brodsky
Men: Main Draw
Brooksby
Klahn
Kubler
Mmoh
Moutet
Rubin
Smyczek
Wawrinka
Men: Qualifying Draw
Young
Eubanks
Aragone
Redlicki
Novikov
Fawcett
Blanch
Korda
Nakashima
Gauff's amazing comeback victory for French Open Jr. Title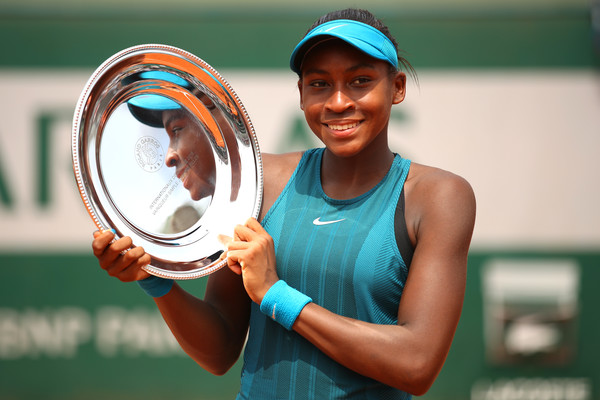 By Editorial Team
Cori Gauff won her first junior grand slam title at Roland Garros in dramatic fashion today. After being down 1-6, 0-2, 0-3, Cori was able to dig deep and put off the bad memories of her 2017 US Open finals loss and somehow pull through to get the win in a third set tiebreaker.
Playing from behind is something new to Cori as she has traditionally destroyed opponents straight sets. Fighting spirit and the ability to make late-match adjustments can now be added to her arsenal of weapons. Caty McNally played a terrific match as she dominated throughout, but could not extend the rally on her backhand side which ultimately resulted in her loss.
Caty is a great singles and doubles player with a lot of variety and shot making ability, but Cori's speed to the ball left her with too many unanswered questions.
The future is bright for Cori as she plans to transition into the WTA Tour over the next couple years. We look forward to seeing more of her play in the coming weeks as the grass court season kicks off in Europe. We had a chance to catch up with Cori after the match as a special guest on our podcast show.
Subscribers can catch our latest interview with Cori on our podcast page later today.
French Open Junior Roundup: Fenty, Gauff Advance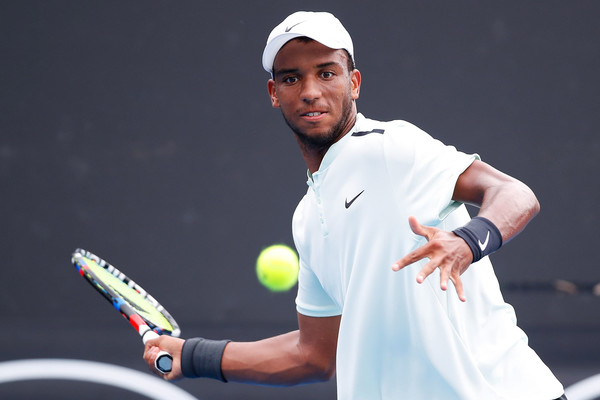 By Editorial Team
The French Open Junior rounds started today with many notables in action such as Mathys Erhard, Andrew Fenty and Cori Gauff. The field seemed a little light this year with Hailey Baptiste and Tyra Black withdrawing from competition due to not making the main draw cutoff. However, those who did play represent in strong fashion. Cori was able to blow past Stefania Rogozinska Dzik 6-3, 6-0 today will little opposition.
Cori advances to play Sada Nahimana in the second round and if she passes this test she goes up against the second seed Xinyu Wang out of China. Cori has the game and is fit enough to go deep into the draw. Just last week she was able to qualify and reach the R16 main draw in her first Pro ITF event in Florida before losing to Katerina Stewart. Expect to see great things from this 14 year old phenom in the near future.
Within the boys bracket, Mathys of France gave it his best, but was not able to move past the first round after winning the first set against the number one seed Sebastian Baez in a tie breaker. The quality of play started to rise later in the match which caused Mathys to implode in the third set. At the young of 16, Mathys should be able to elevate through the ranks as his game develops under the French Tennis Federation.
On the winning side, Andrew Fenty was able to pull together a good first round win against Admir Kalender 6-2, 1-6, 6-1. Andrew faces Ray Ho in the second round as the draw opens up with the 5th seed, Gaston of France, losing in the first round today.
Andrew has a very mature and steady game at age 18 and is sure to continue to use his big service game to extend his reach in this year's major grand slams and college tennis at the University of Michigan.
All of the junior action can be viewed on Tennis Channel Plus each day as players work their way through the draw in an attempt to make history as French Open Junior Champion.