By Editorial Team
Cori Gauff was able to snag a win at the US Open in the main draw mixed doubles today as she and Chris Eubanks were able to hold off Schuurs and Middelkoop in straight sets 6-4, 6-4. With Chris' big serve and Cori's great all-around game, this paring is set to go the distance.
African hopeful, Sada Nahimana, captures Nottingham Junior International Championship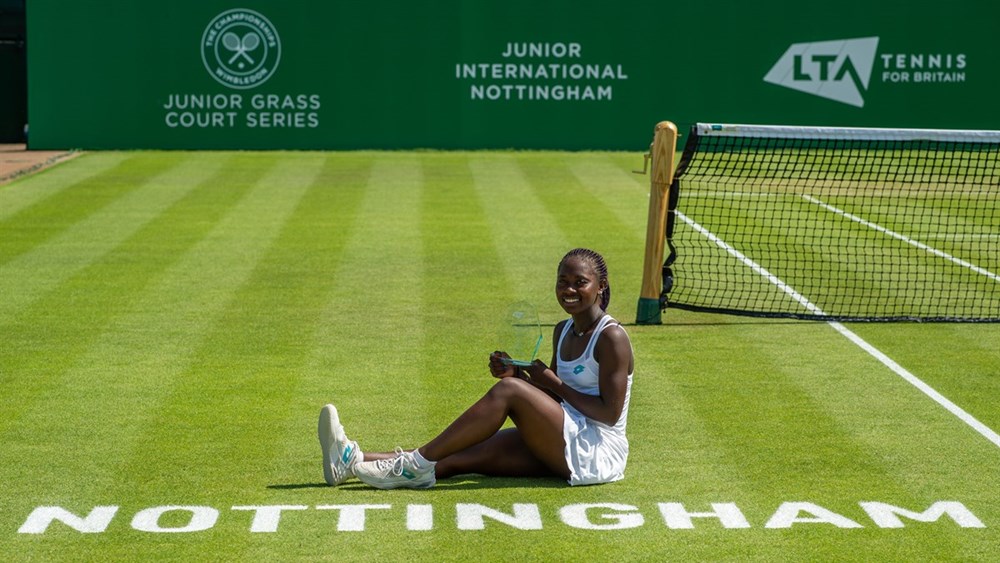 By Editorial Team
Sada Nahimana was able to rally to win both singles and doubles titles on grass this week in Nottingham leading into the Roehamption Championships next week.
Sada of Burundi, Africa sliced through the singles draw with ease as the 4th seed. In what was projected to be a tough encounter with American Tyra Black actually resulted in a one set thumping 6-4, 2-1 after Tyra mysteriously withdrew from the match.
The title win here gives Sada a leg up going into the prestigious Roehamption event where Cori Gauff was able to win the title last year.
The professional ranks are definitely calling Sada as she prepares for the last two junior grand slams. After an early first round loss she is hoping that European grass courts continue to bring her luck through the hard court season and the US Open juniors.
Robin Montgomery advances to Easter Bowl Finals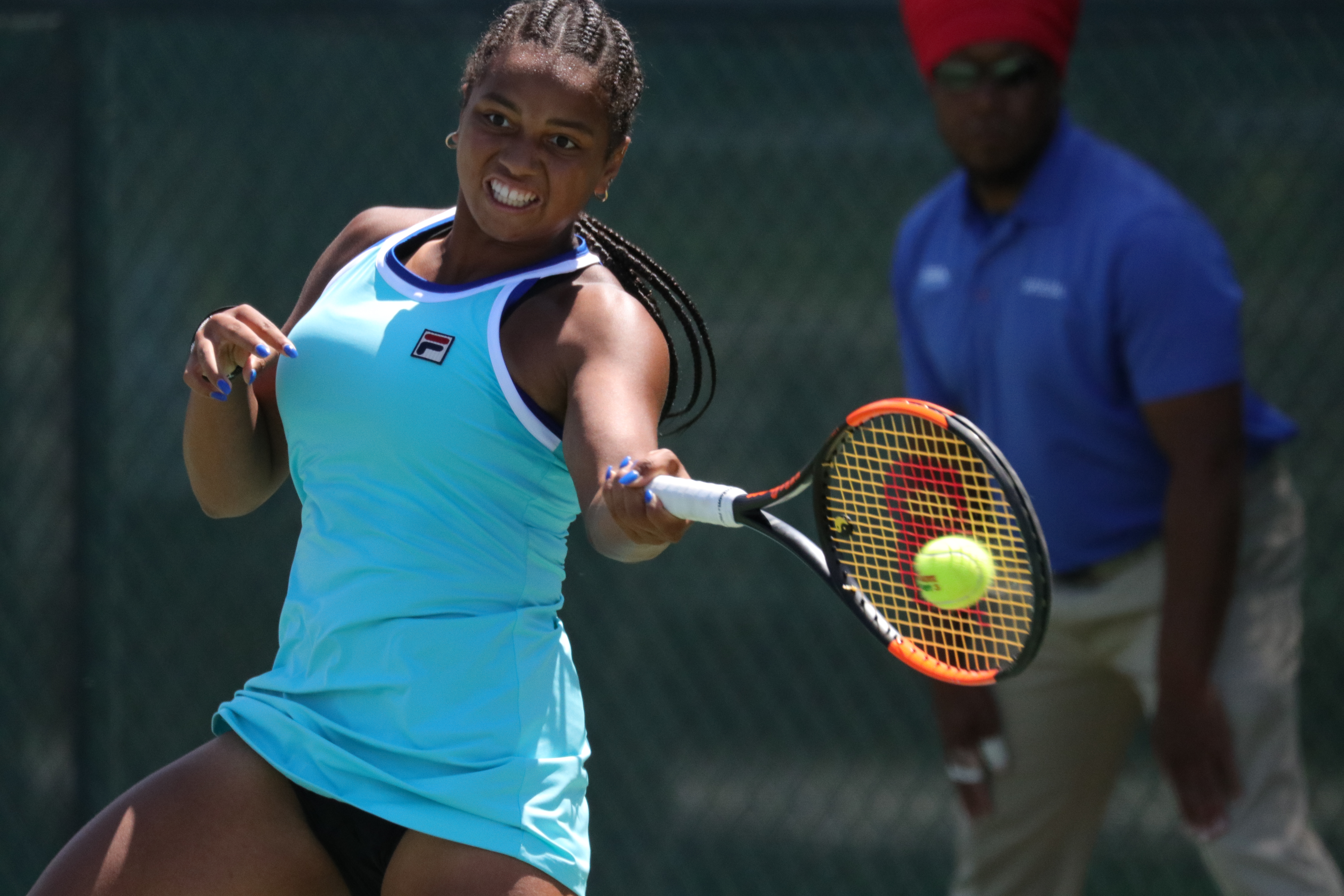 By Editorial Team (Updated Results)
Robin Montgomery reached the finals of the Easter Bowl this year without losing a set. Her impressive play earned her a title match against the top seed and WTA Tour ranked 565, Emma Navarro tomorrow.
If the past is any predictor of the future, Robin should be able to squeeze her way into the finals this weekend. She would play the winner of Lea Ma and Emma Jackson.
The number one seed Tyra Black was easily defeated today 6-4, 7-6 by 16 year old Jackson so the draw is wide open for a big run into the final round. Robin would likely face Emma Navarro in the final assuming there are no further upsets.
The live feed of all the matches can be seen at http://www.easterbowl.com/
CoCo Gauff turns pro after winning 2018 Orange Bowl title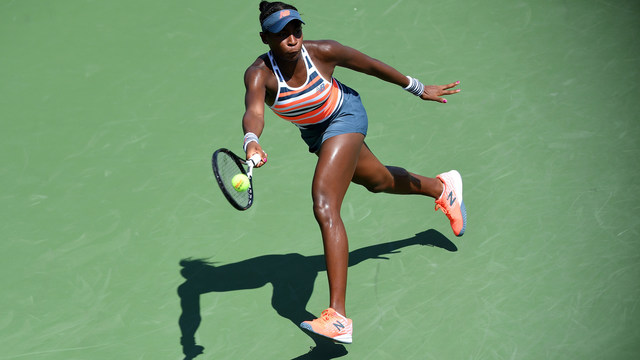 By Editorial Team
CoCo Gauff was able to dominate the field in her home state of Florida this weekend with a statement win over Diane Parry 6-0, 6-0 to advance to the final round where she had to overcome a third set deficit against 2nd seeded Qinwen Zheng of China to eventually prevail 6-4 in the third and final set. 
When asked how she was able to manage her emotions during the match, CoCo responded, "My dad told me at the beginning of the tournament, 'This is probably your last junior tournament, so play how you want to be remembered,'" Gauff said. "And that's how I was thinking. People mostly know me to always fight, and even when I was down, I was like, 'That's how I want to be remembered,' at least in junior tennis, and see what the next chapter has for me."
In addition to winning the 2018 Orange Bowl, CoCo committed to playing a full season of professional tennis beginning in 2019. She will bypass all junior grand slams and primarily play the World Tour Tennis 25 series of tournaments in effort to boost her current top 700 ranking in order to qualify for larger professional grand slam tournaments.
Her goal is to reach the top 200 by the end of 2019. With the hard work and focus that she has exhibited over the last several months, CoCo is sure to gain her footing in the pro ranks and make a huge impact on the WTA Tour at the young age of 14. Coco is definitely the future of American tennis.