The Oracle Challenger Series has released its entry lists today for the upcoming Houston Event, which are led by Former WTA No. 28 Monica Niculescu and 2018 Australian Open quarterfinalist Tennys Sandgren.
Heather Watson, who is coming off of a good year so far, will be in the line up of players hoping to break into the top 80 in effort to secure direct entry into the 2019 Australian Open. In addition, Asia Muhammad will compete to improve her ranking and join the top 100 club for the 2018 year-end rankings. WTA players are working frantically to maintain and improve their rankings for this year and the stage is surely set in Houston, Texas for these ladies to prove themselves as top contenders.
A deep women's field includes Niculescu, who has accumulated three singles and eight doubles titles on Tour; Genie Bouchard, who is a former Wimbledon Singles Finalist; and Heather Watson, who is a Grand Slam Mixed Doubles Champion. They will be challenged by a group of Americans including McHale, who is a former Top 25-ranked player; and Di Lorenzo, who was awarded the 2018 Oracle US Tennis Award – which awards $100,000 to an American that played college tennis and is embarking on his or her professional tennis career.
On the men's side the field is highlighted by Sandgren, an American currently ranked No. 61, who reached the quarterfinals in Stockholm just last week. Jared Donaldson, who reached a career-high ranking of No. 48 after a Semifinal appearance at the 2018 Mexican Open, will look to break back into the Top 100. Bradley Klahn's performance in the Oracle Challenger Series last year allowed him to capture one of the two wild card spots into the BNP Paribas Open, offered to the top two men's and women's players that accumulate the most points in the Series. ATP World Tour all-time ace leader Ivo Karlovic and Australian Thanasi Kokkinakis will also debut.
New to the Oracle Challenger Series, the Houston event will award one male and one female student-athlete from Rice University wild cards into their respective main draws. Remaining spots in both main and qualifying draws will be filled by additional wild cards, which will be announced in the coming weeks.
The 2018-2019 Oracle Challenger Series, which began in Chicago in September, will continue in Houston and culminate at the 2019 BNP Paribas Open, the largest ATP World Tour and WTA combined two-week event in the world held annually at the Indian Wells Tennis Garden. The two American women and two American men who accumulate the most points over the course of the Series will receive wild cards into their respective singles main draws in Indian Wells.
In addition, the tournament is recruiting ball kids and volunteers for the event in Houston.
Indian Wells Honored for Fifth Consecutive Year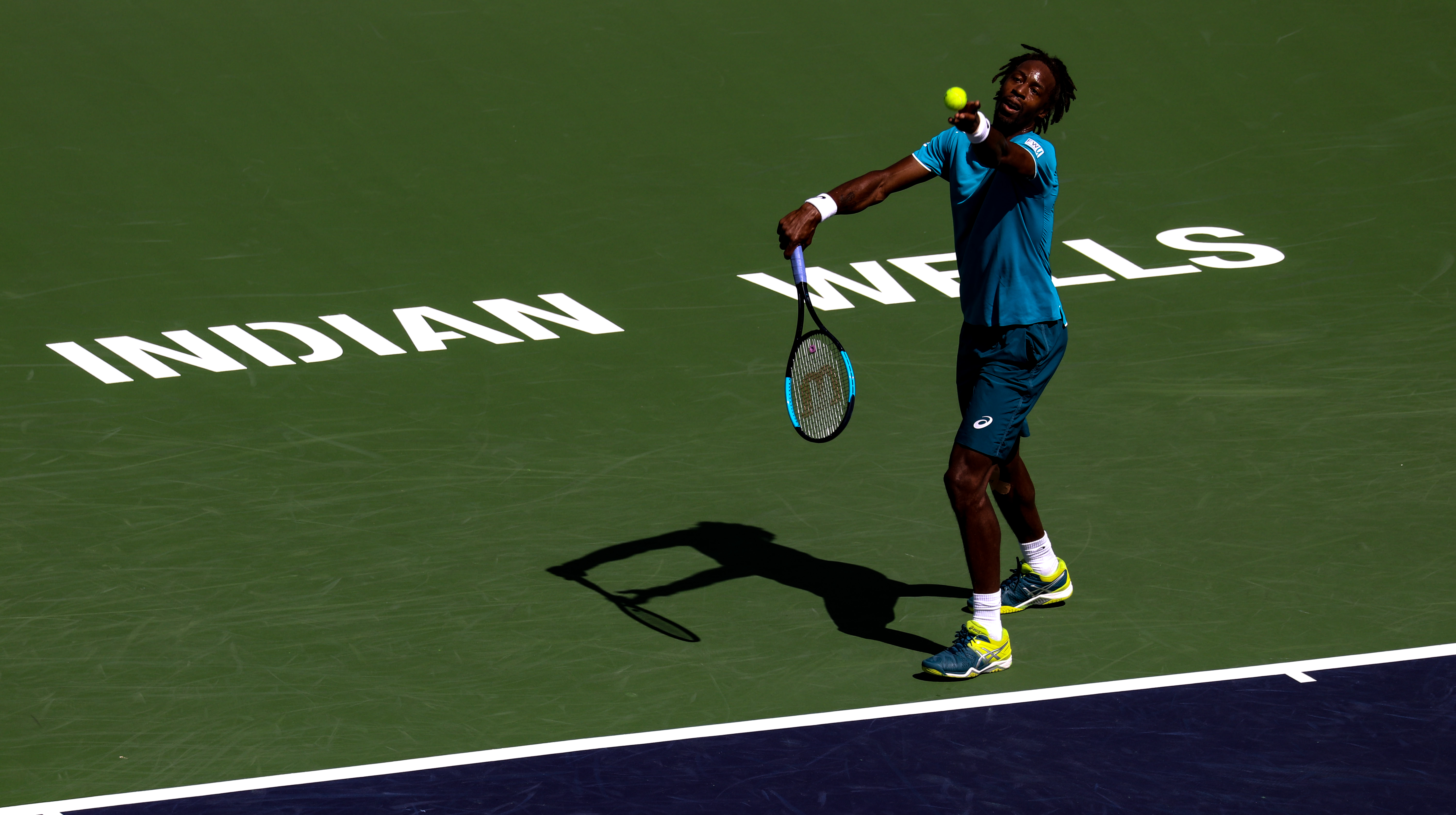 INDIAN WELLS, Calif., November 9, 2018 – For a record-tying fifth consecutive year, the BNP Paribas Open – held each March at the Indian Wells Tennis Garden – has been voted the ATP World Tour Masters 1000 Tournament of the Year, as determined by player vote.
The BNP Paribas Open, the largest WTA and ATP World Tour combined two-week event in the world, has swept the top tournament honors on both the men's and women's Tours each year since 2014. The Masters 1000 designation is the highest category on the ATP World Tour, outside of the Tour Finals, and includes the tournaments in Miami, Monte Carlo, Madrid, Rome, Cincinnati, Canada, Shanghai, and Paris, in addition to Indian Wells.
"We are honored and humbled that for the fifth straight year, our event has been recognized by the players as "Tournament of the Year," Tournament Director Tommy Haas said. "Our entire staff works incredibly hard to deliver a world-class experience, and our goal will be to make the 2019 event even better this March."
Each year, the BNP Paribas Open strives to ensure that continuous improvements to the Indian Wells Tennis Garden make the event a premier destination for fans, players, media and sponsors. A full-scale renovation to Stadium 1 in 2017 added more than 21 new restaurants and concessions to the second-largest tennis stadium in the world, while players enjoy top-notch facilities, amenities and practice courts. Continuously at the forefront of innovation in the tennis world and the sporting industry as a whole, the BNP Paribas Open remains the only tournament in the world to have Hawk-Eye on all match courts for both main draw and qualifying matches.
The BNP Paribas Open is known throughout the tennis community as "Tennis Paradise" – a reflection of the stunning natural beauty and backdrop of the desert landscape, highlighted by the world-class tennis players that participate in the renowned global event. For more information about the BNP Paribas Open and to purchase tickets to the 2019 event, visit bnpparibasopen.com.
About the BNP Paribas Open
The BNP Paribas Open is the largest ATP World Tour and WTA combined two-week event in the world, and is held annually at the Indian Wells Tennis Garden. The tournament offers more than $14 million in prize money, and is the only event to provide the Hawkeye line challenge system on all match courts, including qualifying rounds. For more information, visit www.bnpparibasopen.com.
About BNP Paribas
BNP Paribas is a leading bank in Europe with an international reach. It has a presence in 75 countries, with more than 189,000 employees, including more than 146,000 in Europe. The Group has key positions in its three main activities: Domestic Markets and International Financial Services (whose retail banking networks and financial services are covered by Retail Banking & Services) and Corporate & Institutional Banking, which serves two client franchises: corporate clients and institutional investors.
The Group helps all its clients (individuals, community associations, entrepreneurs, SMEs, corporate and institutional clients) to realize their projects through solutions spanning financing, investment, savings and protection insurance. In Europe, the Group has four domestic markets (Belgium, France, Italy and Luxembourg) and BNP Paribas Personal Finance is the leader in consumer lending. BNP Paribas is rolling out its integrated retail banking model in Mediterranean countries, in Turkey, in Eastern Europe and a large network in the western part of the United States. In its Corporate & Institutional Banking and International Financial Services activities, BNP Paribas also enjoys top positions in Europe, a strong presence in the Americas as well as a solid and fast-growing business in Asia-Pacific.
2019 Harlem Junior Tennis Gala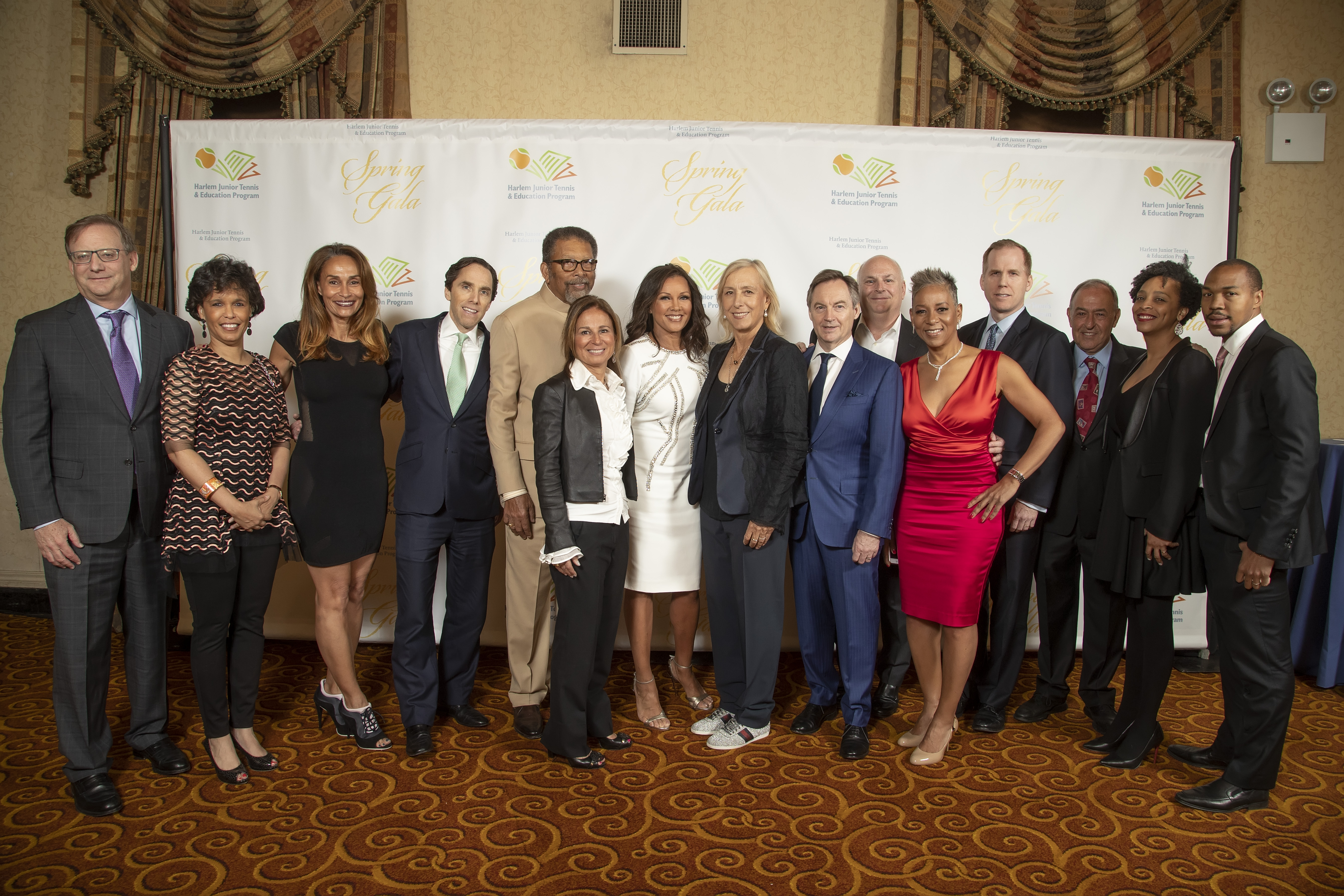 By Editorial Team
The Harlem Junior Tennis and Education Program (HJTEP) is a non profit organization that enables at risk youth ages 7-18 to learn the game of tennis. Teaching basic values like sportsmanship and discipline are part of HJTEP's curriculum.  HJTEP also teaches children lessons that can be applied to everyday life like fighting obesity, personal hygiene habits, as well as improving on communication skills.
HJTEP participants must maintain a 2.0 grade point average to remain in the program. Currently, the program's participants average a 3.1 GPA. According to HJTEP, ninety percent of their participants receive a high school diploma. In comparison, the national average is 67 percent, with central Harlem graduating only 25 percent of their high school students. Ensuring that a child receives a good education is definitely an easy cause to get behind. HJTEP's record speaks for itself in that regard.
On Monday, April 29, 2019, HJTEP will hold its annual spring gala in midtown Manhattan. The event will honor a host of A-list celebrities and some of the world's most iconic tennis stars in history. For more information about the event, please visit www.hjtep.org or call (212) 491-3738
HJTEP will hold its Spring Gala dinner at Gotham Hall on April 29th. Please click here for more information or to make your reservation.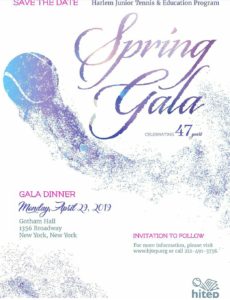 18th Annual HBCU National Tennis Championships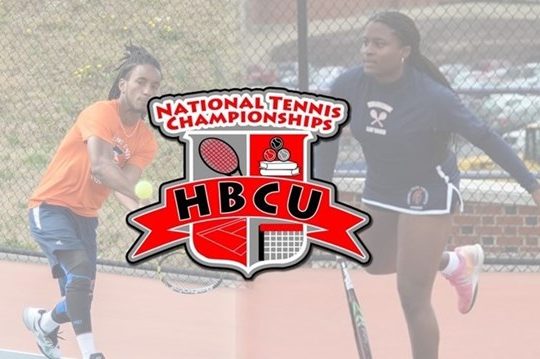 18th Annual HBCU National Tennis Championships
Location: USTA National Campus located in Orlando, Florida
Starting Times and Player Entry Information:
Start times for first round matches will be available Wednesday 9/19/2018. Play starts at 9:00 AM on Thursday 9/20/2018. Time Zone: Eastern Standard Time (EST)
Each draw is expected to start with the round of 64 for singles and the round of 32 for doubles.
Awards:
Trophies will be awarded to first and second place finishers in each flight and first place consolation winners. For every win by your top nine players a point will be awarded to determine the overall team champion. Lunch will be provided for all teams during the tournament by catering services through the USTA National Campus.
Match Formats and Scoring:
Main Draw Singles Matches through Semifinals:
Best 2 out of 3 Tiebreak Sets
3rd Set: 10-Point Tiebreaker
Regular Game Scoring, with NO AD
First Round Losers Play Consolation
Main Draw Singles Championship Match:
Best 2 out of 3 Tiebreak Sets
3rd Set: Full Set (Tiebreak at 6-6)
Regular Game Scoring, with NO AD
Consolation Singles Matches:
8 Game Pro Set
Regular Game Scoring, with NO AD
Single Elimination
Main Draw Doubles Matches:
Regular Set, 6-6 Tiebreak
NO AD Scoring
Single Elimination
Coaches' Forms
Participating Schools:
Men:
Alabama A&M University
Bethune-Cookman University
Florida A&M University
Jackson State University
Morgan State University
North Carolina A&T University
North Carolina Central University
Shaw University
Virginia State University
Xavier University of Louisiana
Women:
Alabama A&M University
Bethune-Cookman University
Elizabeth City State University
Florida A&M University
Jackson State University
Johnson C. Smith University
Morgan State University
North Carolina A&T University
Savannah State University
Shaw University
Xavier University of Louisiana