By Editorial Team
On the heels of a $80k title win in Tyler, Texas, Whitney Osuigwe remains on the hunt for more upset wins in Houston this week. She was able to qualify for the main draw comfortably with a decisive win today over Réka LucaJani 6-3, 6-4 and now faces 199th ranked Naomi Broady of Great Britain in the 1st round. Whitney has made a huge leap into the top 250 after a string of great wins, but she is not slowing down as she aims to manufacture more wins with her steady play and mental toughness.
Watson and Muhammad are also aiming to have a good showing after facing major headwinds in Las Vegas last week with early round losses. The stakes are high for both players as they compete to finish the year within the top 100. Heather is right on the cusp of the top 100, but she will have to work overtime in Houston to reach her goals.
On the men's side, Darian King will compete to get in his groove found last year (reached the round of 64 in main draw of 2017 BNP Open) to possibly qualify for an opportunity to play in next year's 2019 BNP Open Qualifying Draw. A main draw wildcard goes to the highest finisher of the 5 tournament Challenger Series events. Darian may be out of contention for the main draw, but no fight is lacking for this talented 26 year old from Barbados. Opportunity is sure to find Darian as he continues to perfect his athletic style of play.
Match play begins tomorrow, click here to view the draws and order of play.
Miami Open heats up in qualifying rounds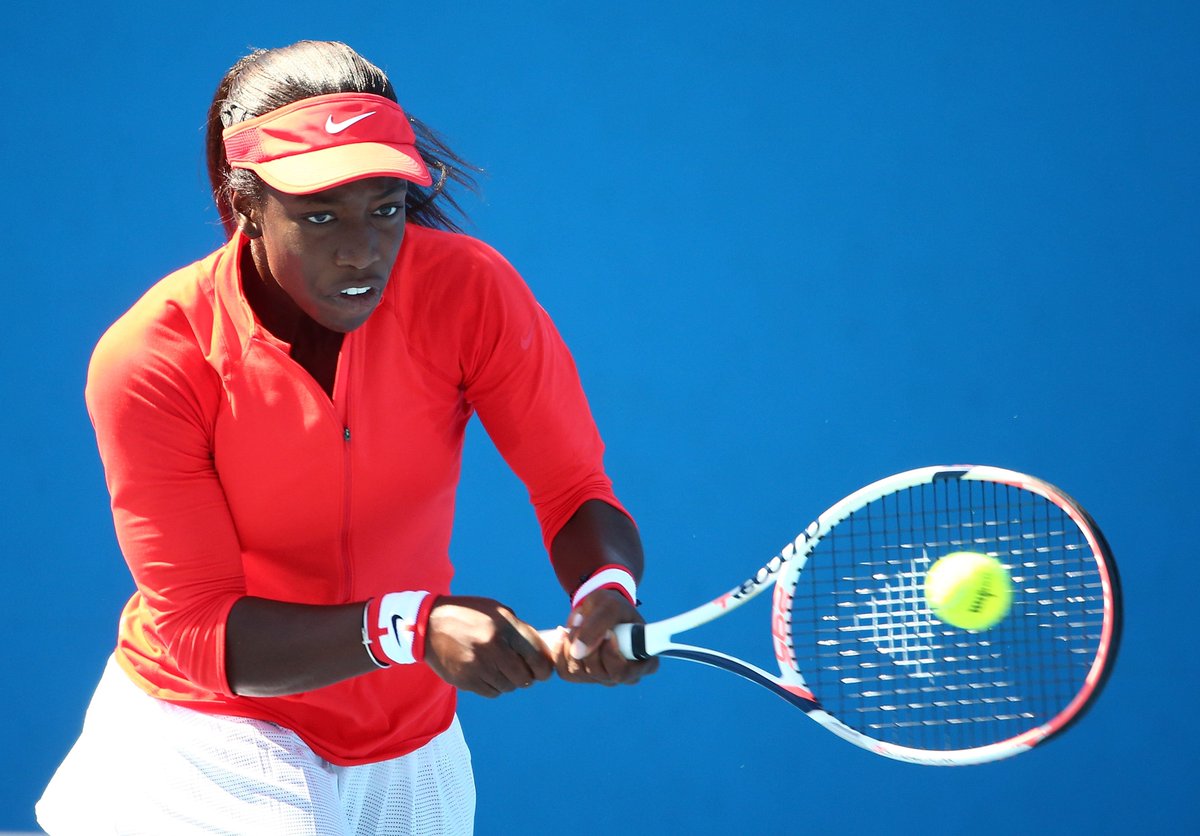 By Editorial Team
The first round of qualifying singles competition started today and most players seemed to have acclimated to the new facilities in proper fashion. There were some early round disappointments, but for the most part major names were able to walk away from the first day with an opportunity to play for a spot in the main draw.
The more veteran Heather Watson took an early exit today as she fought hard against the resilient Madison Brengle. She went down after winning the first set in a tie breaker and was not able to maintain her momentum losing the third set 6-4. This was a tough match-up in the qualifying rounds for Heather, but fans have to expect that there is more to come to the talented Brit who has struggled over the last couple seasons not going far in the main draw of major events.
The 10th seed, Taylor Townsend, was able to take out Qinwen Kheng of China 6-4 in the third set to advance after a less than stellar start to the season. Taylor is hoping that a big run in Miami will give her momentum heading into the clay court season.
Sachia Vickery may have had the upset of her season by defeating the red hot Jennifer Brady 2-6, 6-3, 6-2. This win proved that Sachia is not only a counter puncher, but also a force against players with big weapons down the stretch. Health has been a major factor for Sachia as she is just now getting over knee injuries that have stunted her play late in matches. Sachia should be able to qualify for the main draw in her home town if she is able to hold up physically.
On the men's side of the qualifying draw, Jay Clarke held his ground against the 20th seed Jozef Kovali 6-2, 6-3. Jay faces the Indian sensation, Prajnesh Gunneswaran in the final round for a spot in the main draw.
Tsonga was able to breeze through his match today as the dominant player, however he will be tested against the veteran Pablo Cuevas tomorrow. Talk about a tough return for the Frenchman…
Mikael Ymer will have to beat another American hopeful (Noah Rubin) tomorrow in order to qualify for main draw play. If his first round thumping of Ryan Harrison 6-1, 6-3 is any indication, Mikael should be able to navigate his way toward a win over the more steady play of Rubin.
Felix Auger Aliassime had some issues in dropping the first set to Italian Luca Vanni 6-4, but was able to pull himself together and show his athleticism capping off the victory 6-1 in the final set.
This years crop of qualifiers should draw major crowds at the Hard Rock Stadium and offer fans the opportunity to watch several of today's brightest stars. Qualifying rounds begin tomorrow at 10am EST and can be seen live on ESPN 3 and Tennis Channel.
IMG talent headlines Miami Open Wildcard selection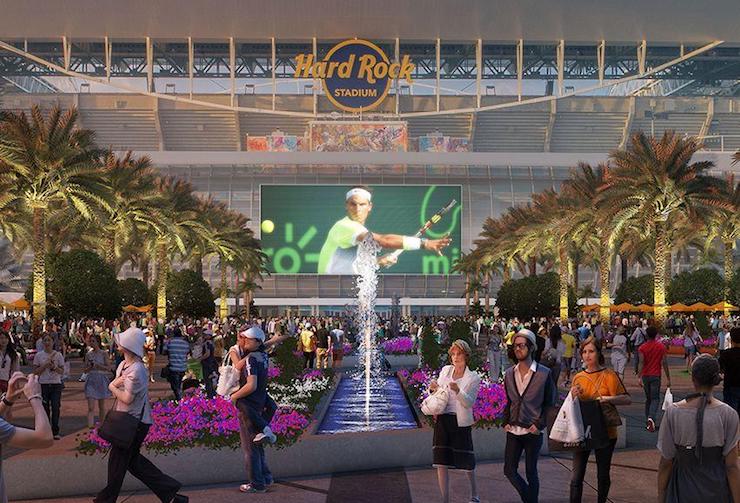 By Editorial Team
The 2019 Miami Open wildcard lineup has many fans scratching their heads this week as they began to see a noticeable trend of IMG talent placed in main draw competition.
This year Jo-Wilfried Tsonga was forced to play in the qualifying rounds while a more unproven Chris Eubanks (signed to IMG) gets to collect a large check as the US main draw wild card recipient.
However, the women's lineup catered to the rising former juniors with CoCo Gauff, Caty McNally, Mari Osaka (Naomi's sister) and Whitney Osuigwe (singed to IMG) all getting a chance to show their best game in the main draw. Again, the more seasoned pros like Allie Kiick and Christina McHale were delegated to the qualifying rounds in order to earn their spot on the big stage.
US youth support was definitely a theme on the WTA Tour this year as several teenagers made the wildcard cut while a couple more young women such as Andreescu and Anisimova earned their position through solid results and high rankings.
CoCo Gauff was able to spend her time wisely as she picked up some practice time with Chris Eubanks in Miami today. These two also make a good mixed-doubles team as they were able to win their first round match in last year's US Open.
Whitney Osuigwe is also eager to prove herself worthy as she has not been able to win a singles match so far this season. Primarily due to scheduling and though early round matches, Whitney has struggled after coming off of such a spectacular season after defeating Bencic in three sets to go on to win her first $80k title.
With so much natural talent, high tennis IQ and mental toughness, Whitney is surely due for a breakout tournament; winning big close to home in Florida could definitely be the boost she regains her footing on the WTA Tour after falling outside of the top 200.
Mari Osaka has also found herself entangled in a losing streak, but she is looking to bounce back and join her sister in the main draw to hopefully provide some stability in her tournament performance.
Jo-Wilfried Tsonga is definitely underrated as a qualifier here in Miami. He could easily reach the second week of play in the main draw if 100% healthy. Last year's injury did leave him with a low 300+ ranking, but he was able to draw on his past success with a strong performance in Montpellier, France to win the Open Sud de France just last month.
Mikael Ymer and Jay Clarke are looking forward to rather jump start their season with a qualifying run in Miami after a slow start to 2019. Jay has improved his game tremendously and has put in the time training at IMG's campus during the off-season. Jay and Mikael could be huge factors in the qualifying draw with anticipation of big wins in the near future.
The Miami Open is looking very colorful this year with the new tournament site at Hard Rock Stadium and players of all professional backgrounds are hungry for tennis stardom.
With new team, Gael at his best in the desert
By Jason Barron
Gael Monfils will face Philipp Kohlschreiber in the Round of 16 at the Indian Wells Tennis Garden on Wednesday, March 13th. Monfils is having a strong start to 2019 and has seen his ranking rise up to 19th.
Perhaps, this is partially due to his new girlfriend and fellow tennis player, Elina Svitolina.
They have been going to each other's matches and been on the practice courts together all tournament long. Both players are still in the draw and Svitolina is scheduled to play her match against Marketa Vondrousova at 6:00 PM PT just before Monfils is scheduled to take the court at 8:00 PM PT.
Monfils has had a great 2019 getting to semi-finals in Sofia, winning Rotterdam and getting to the semi-finals in Dubai. Monfils has continued his strong play at Indian Wells winning his previous two matches with relative ease.
Monfils' side of the draw is wide open with the 7th seed, Dominic Thiem being the highest remaining in his half. If Monfils can get past Kohlschreiber he would likely face Thiem in the next round.
Kohlschreiber will be coming into the match with a lot of confidence after upsetting the world number 1, Novak Djokovic in straight sets 6-4, 6-4. Monfils has a 13-2 record against Kohlschreiber, although they haven't played each other since 2017.
Monfils will need to use his speed and court coverage to overwhelm Kohlschreiber and not allow him to get comfortable. Monfils looks to be in a good rhythm so expect him to advance into the Quarterfinals.
Kohlschreiber was standing far beyond the baseline to give himself more time on the returns against Djokovic and as a result was able to play more on the offensive and control the points. Djokovic was struggling to defend and couldn't find a consistent way to win points.
Monfils will need to combat this tactic by coming forward more and forcing Kohlschreiber to come closer to the net in order to give him different looks. If he can get his opponent outside his comfort zone, expect Monfils to come out the victor against a tricky opponent. Tune in on Tennis Channel and the ESPN App for continuing coverage from Indian Wells.