By Editorial Team
Roy Smith of Baylor University gets major first round win over 200th ranked Darian King 6-3, 3-6, 7-6 today in the Houston Oracle Challenger Series event held on the Rice University campus. Roy was able to take advantage of the chilling conditions and come away with a close third set win over the seasoned veteran from Barbados.
The matches played today had an extra spin on them as temperatures were uncommon for most pros as players were forced to wear sweats and long sleeve shirts during competition due to the 35 degree weather and heavy winds. Maybe something to consider next year: its really cold in Texas during mid-November.
Rains also threatened most of the play yesterday as today was a catch up day that caught many top ranked players off guard. The first seed, Tennys Sandgren and Tim Smyczek were upset in the first round of play.
Roy plays fellow American, Harrison Adams (a qualifier from Texas) tomorrow in the round of 16. Roy also has college tennis to look forward to as he leads his team in doubles play and is a solid addition in singles. Roy hopes to continue his winning streak in Houston while racking up more wins in college tennis as he heads in the Spring dual match season.
Kamau Murray, nominated for WTA Coach of the Year award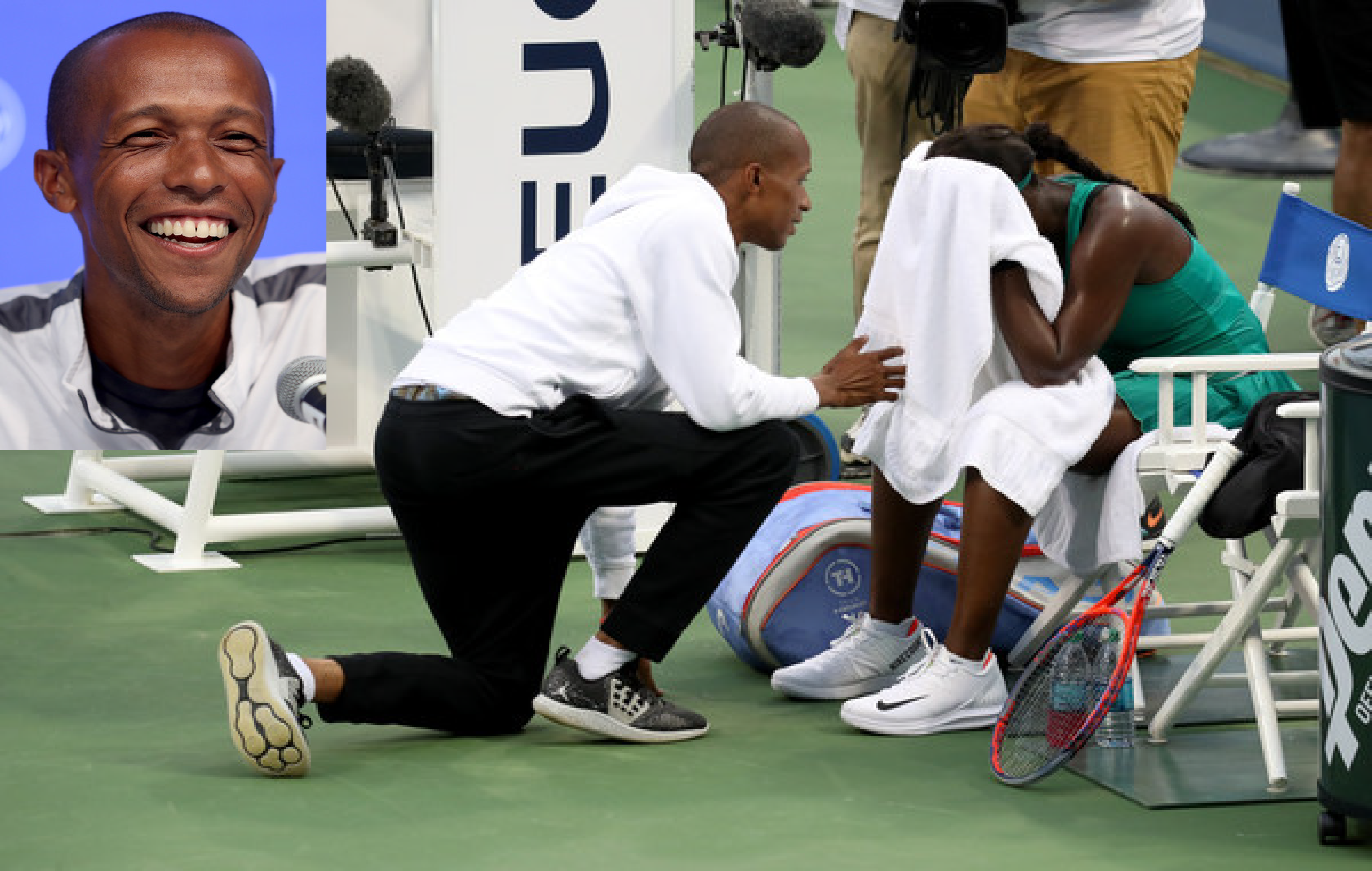 By Editorial Team
Kamau Murray has been nominated as WTA Coach of the Year with an impressive year following the 2017 US Open title by his prized pupil, Sloane Stephens. Kamau has had a working relationship with Sloane for three years, but her race to the top was heavily influenced by Kamau's commitment to excellence and encouragement. With Sloane sporting a year-end WTA ranking of 6, French Open, Montreal and Singapore Finals appearances and a Miami Open title, Kamau is definitely well deserving of this year's prize.
In addition to his coaching promise, Kamau is the Founder of XS Tennis and Education foundation in Chicago, which played host to Chicago's first professional tennis event in 2018 with its inaugural WTA 125k series tournament.
Roy Smith tops Road to Indian Wells leaderboard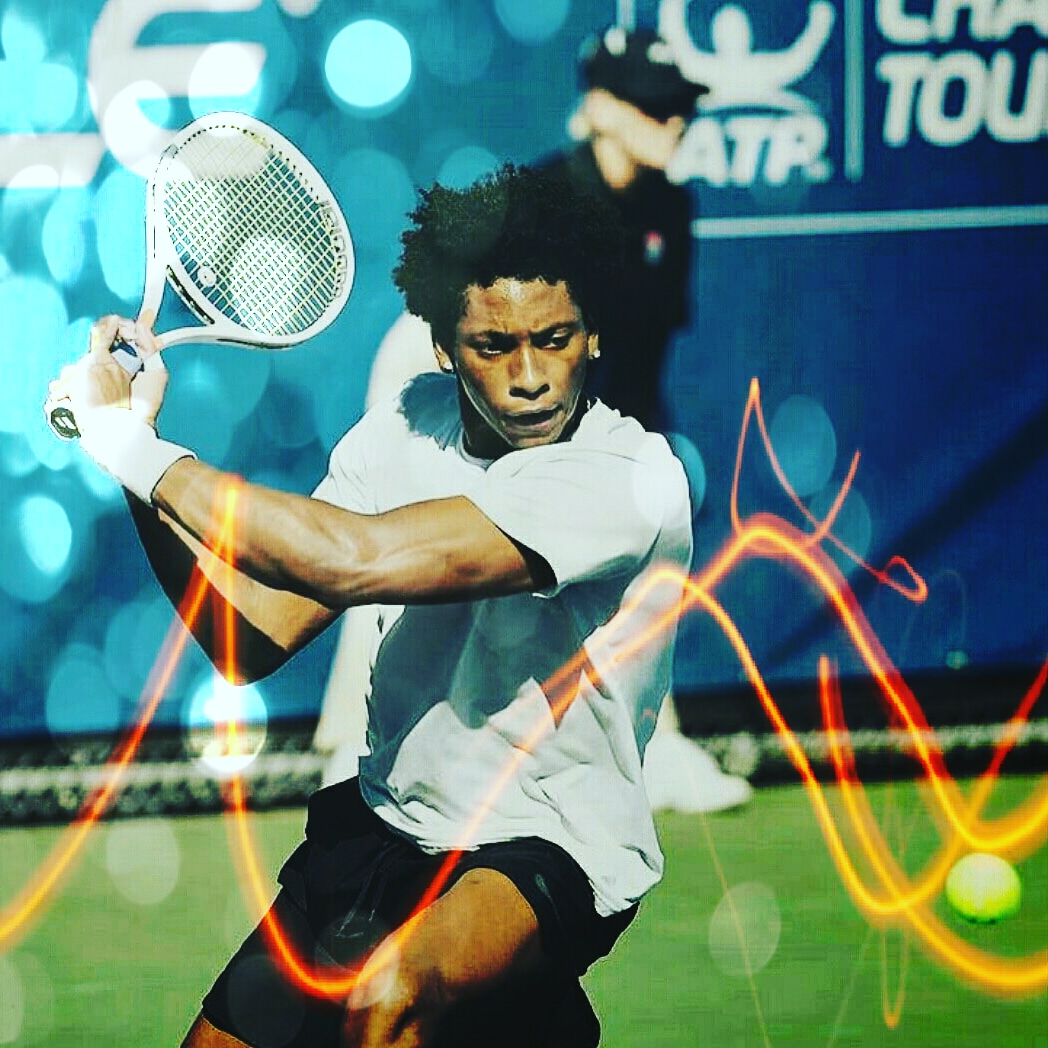 HOUSTON, TEXAS. November 17, 2018 – The men's draw for Oracle Challenger Series Houston started with an impressive 17 Americans – players ranging from seasoned players like Tennys Sandgren to newcomers to the tour like Harrison Adams, and everyone in between. This week, which has already seen eight all-American men's matchups is about to see one more as Oracle Challenger Series veteran Bradley Klahn faces off against one of the Tour's newest members, Roy Smith.
Klahn is no stranger to the ATP Challenger Tour and has seen great success at Oracle Challenger Series events in particular, making the finals in Newport Beach and receiving one of the 2018 BNP Paribas Open wild cards. The California native's winning streak continued today as he eliminated German Dominik Koepfer in two sets: 63 64. Klahn is currently ranked inside the top 100 at World No. 97 and looks to gain even more points, as well as a healthy lead in the Road to Indian Wells leaderboard.
Klahn's opponent on Sunday is 19-year-old Baylor University sophomore and tournament wild card, Roy Smith. Smith has been surprising fans and players alike this week, with his strong serve and his impressive on court power. New to the Challenger Tour, Smith celebrated his first ever Tour win at the beginning of this week and very well may celebrate his first championship by the end. The New Haven, CT native and World No. 870 battled past Darian King, Harrison Adams and Thai-Son Kwiatkowski to reach the semifinals today, where he won in a walkover (his opponent Kamil Majchrzak retired in the middle of the second set, 64 23). Regardless of the outcome tomorrow, this event is sure to have a profound impact on Smith's ATP rankings.
By reaching the Houston event finals, both Klahn and Smith are currently tied in first place with Chicago finalist Reilly Opelka in the Road to Indian Wells leaderboard, with the winner of tomorrow's men's finals match one of them will pull ahead in the race to the BNP Paribas Open.
Match Preview: Roy Smith vs. Kamil Majchrzak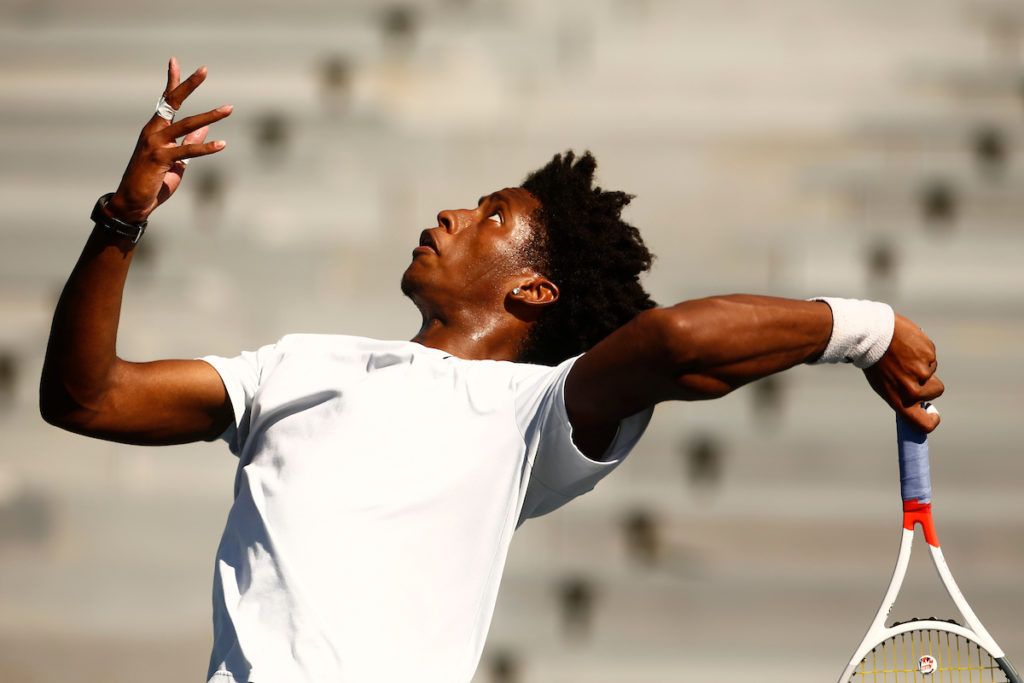 HOUSTON, TEXAS. November 16, 2018 – With Whitney Osuigwe and Heather Watson out in the quaterfinals today, Kamil Majchrzak of Poland and American Roy Smith are making the most out of their first Oracle Challenger Series event, advancing to the semifinals in Houston. 22-year-old Majchrzak started the tournament strong, upsetting number 1 seed and World No. 61 Tennys Sandgren in straight sets (62 75) before duking it out with Roberto Ortega-Olmedo of Spain for three sets in yesterday's second round. His journey to the semifinals was completed by a three-set quarterfinal defeat of Taipei's Jason Jung: 76(5) 67(2) 63.
His opponent and Baylor University sophomore, Roy Smith, is a newcomer to the tour. The hard-hitting 19-year-old and World No. 870 has been surprising fans all week, first eliminating Oracle Challenger Series veteran Darian King followed by fellow young American and Series newcomer Harrison Adams.
Having received a wild card into the Houston event, Smith got one step closer on his Road to Indian Wells with a nail-biting three set victory over World No. 310 Thai-Son Kwiatowski. Smith came back fighting after losing the first set, landing an impressive 11 aces and defeating the University of Virginia grad in a three set tie break: 46 76(5) 76(1).