By Editorial Team
Wristwear endorsements are not uncommon within the sport of tennis as evident by some of the top players on tour including Roger Federer, Stan Wawrinka and Chris Evert sporting everything from Audemars Piguet to Rolex. Over the last few days Donald Young has put his name on a new brand called Uncle Jack. Donald's sports watch with red band is set to launch at the this year's US Open.
Donald has missed several main draw appearances due to a major losing streak in the first half of the year, but all was not lost as he made a comeback with some great wins recently in his homestead of Atlanta where he defeated the giant, Ivo Karlovic, for the second consecutive time 2-6, 7-6, 7-6. Immediately following the BB&T event, he was able to qualify for the maindraw of the Citi Open in DC and secure one of the biggest wins of his career against former world number 2, Stan Wawrinka.
Maybe the tides are turning for the 238 ranked tennis star as he now promotes new Uncle Jack watches named after him in collaboration. Uncle Jack watches are not of the same caliber as a Rolex, but they are made in Australia and are supposedly worn by top athletes and global taste masters according to their website.
Neither Donald or Brandon Ellis (Uncle Jack co-founder) were available for comment leading up to the launch, but several fellow ATP Tour players have already put in their requests for the limited 100 count edition DY Watch.
Catch Donald and his new watch in New York next week as he competes in US Open qualifying in anticipation of making an appearance in the main draw.
Virgil Abloh Designs Serena Williams' US Open 'Power Suit' and Off-White Nike Collection
Serena seeks to dominate the fashion industry with an "S"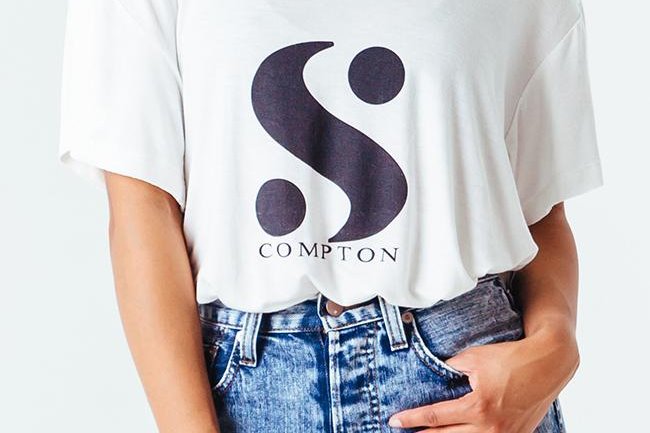 By Editorial Team
Serena has been known for her extraordinary taste in fashion and her burning desire to create her own clothing line. With today's launch, Serena's dream has just come to fruition with "Serena" – her new clothing line for women exclusively sold on www.serenawilliams.com.
Serena mentioned that the road to launching her own line was not easy and met with a ton of rejection from industry experts. When asked by wwd.com about what motivated her she stated, "I've never been fully creative, so that's what this is. I've always been limited. I've done things for HSN but I've always been limited, with the customer and with the fabric selection; [there were] things I couldn't do. They gave me so much knowledge, though, and so much practice and so much training. And with Nike, obviously there are so many things I can't do. This is what I studied. So I was like, 'I really want to be able to start doing what I want, how I want it, and letting people see my vision in fashion, how I want it to be seen.'"
The "S" collection is not high-end priced like most clothing brand launches with her pieces starting at $35 and up to $250. During the wwd.com interview Serena defined her target customer: "The customer is a girl or a woman who believes in herself, or wants to believe in herself; maybe she's feeling unconfident that day," Williams says. "And someone that is unapologetically themselves, and that maybe they stand out; maybe they stand out because they are strong or they're beautiful or they want to not be the norm. Our woman is someone who looks at fashion as a compass to show who they are, to show what they are."
After viewing her website one can gather that she is receiving support for distribution and production, etc. however you don't get the impression that this will be a quick rise to the top of fashion like say a Kanye West. With many of her items still in stock it will be critical for Serena to add scarcity to her marking mix, but that will be harder to do given that her customers are "practical, common female shoppers." You won't see the fanatical resellers using bots and other outlandish methods to purchase her product. You can simply go online and purchase items that are affordable and not have to fear that a bot took your order during checkout. This is such a refreshing shopping experience, but the ability to sell out the online product completely in the first few days is what gets the attention of big box distributors. As such, most designers go high-end initially then cut back on the extras to attract the common man (or woman in this case). Most designers end up creating an affordable version of their gear at maturation, but Serena is definitely flipping the script by starting with the basics and working her way up the value ladder.
With her success on court over the last decade, Serena is hoping to transition gracefully into the fashion world as a major designer with the same level of domination she exhibits on the tennis court. Lets stay tuned for her upcoming moves off court and potential collaborations with more establish designers and distributors to help push the brand into the mainstream as a serious contender among the likes of major department store labels.
TennisTech: Augmented Reality Tennis by Tennis Activity Tracker
By Editorial Team
Tennis Activity Tracker: Augmented Reality Tennis App
Off-Season Sports LLC has launched an augmented reality tennis app!
Tennis Activity Tracker embodies modern technology and truly brings players into the game of tennis. This application works for both coaches and students, allowing coaches to place virtual targets on a real court while students work to hit real balls and learn the game. Tennis Activity Tracker also allows for coaches to take a hands on approach to teaching students tennis while conveniently
Targets can be placed on the field with ease. Moreover, cool features of this tennis app include sensory data, agility ladders, swing analyzation, and much more. The application also comes with a progression of levels from beginner to advanced coaching session, allowing students to move on up as they learn the game. Tennis Activity Tracker is a futuristic app allowing for people to assess the many ways mixed reality will transform sports coaching, sports training, and more.
Tennis Activity Track is only the beginning of what's possible with mixed reality technology.
To learn additional information about testing and how to make financial contributions towards our development, contact Off-Season Sports LLC via email at offseasonsports2@gmail.com.
Media Contact: Off-Season Sports LLC
Email: offseasonsports2@gmail.com
Video Links: See below
Website: www.tennisactivitytracker.com