By Editorial Team
Naomi Osaka's branding junket continues as she secures major Japanese endorsement deals spanning from automotive to skin care. The US Open title win has unlocked multiple opportunities keeping agents and lawyers busy well into the holiday season. Naomi has secured standard on-court sponsorship from Adidas and Yonex, but with her Asian background she is able to tap into a huge consumer market filled with big pockets willing to make her the face of many products.
Her existing off-court deals with Nissan (car manufacturer), Nissin Food Groups, Citizen (luxury watch brand) and Wowow (Japanese cable broadcaster) were recently topped this month by Japanese personal care company – Shiseido. Shiseido made Naomi their brand ambassador for an undisclosed amount over the next three years.
"Shiseido never stops innovating and changing to best support the lives of consumers worldwide through beauty. With our ever-stronger foundations and upgraded global structure, such as Osaka, we are always striving to improve ourselves. We are never satisfied, always challenging the status quo. As Osaka gives her best, we too are taking on various new initiatives, challenging the world and reaching for new heights," the brand said in a release.
Earlier in March 2018, Shiseido launched a new three-year plan that will see the company implementing new strategies to accelerate growth and be among the top three companies in the global prestige cosmetics market, while maintaining its presence in Asia Pacific and Japan. The three year-plan is the second phase of its six-year medium-to-long term strategy titled "VISION 2020" developed in 2014.
It can be expected that more global brands within the US could make investments in Naomi's international appeal, but she must continue her rise to the top by wining more titles and keeping the spotlight on her tennis talent.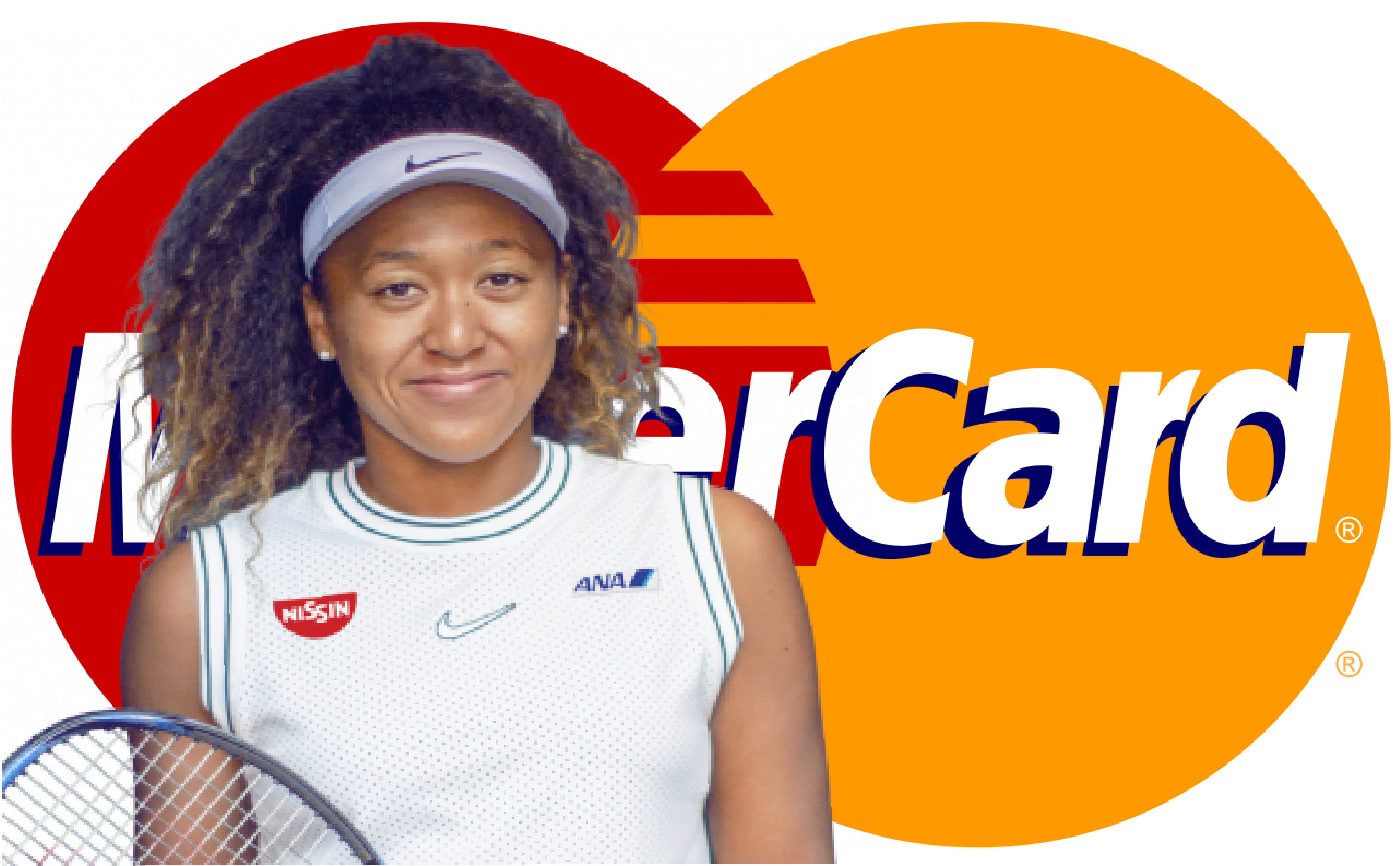 By Editorial Team
Naomi Osaka is seeking #10 in 2019… This is not a ranking goal as she has climbed that ladder to the top spot after winning the Australian Open, but rather a business goal.
With nine major corporate sponsors in the bag as of today, Naomi does not appear to have easily balanced her off-court business success. She only has one semifinal finish at Stuttgart since the AO where she retired due to injury against Anett Kontaveit.
The clay court season has not been friendly to Naomi, but she plans on raising her level on grass courts at the Birmingham Classic this week heading into Wimbledon. The draws for the world number one have not been easy either; she faces Maria Sakkari in the first round.
In addition to winning matches, Naomi must manage her branding potential by maintaining a good image and growing her global market presence.
If there is space on her sleeveless shirt or racket bag Stuart Duguid of IMG is sure to find room and solicit a killer deal. Stuart has been the marketing genius behind the recent surge in Naomi's branding power.
The endorsement list for Naomi is both staggering and impressive. It'll definitely require a skilled team to track the many contract renewals and re-negotiations.
Yonex – January 2016

Wowow – June 2016

Nissin Group – December 2016

Citizen – August 2018

Nissan – September 2018

Shiseido – November 2018

All Nippon Airways (ANA) – January 2019

MasterCard – April 2019

Nike – April 2019

#10 = BareMinerals *

* Updated on 06/20/2019
Naomi not only has a new team on the court led by Jermaine Jenkins, but also a strong off-court presence that is fully equipped to handle even more sponsors waiting the wings for her next major title win. These hefty sponsorship dollars are in addition to the $11.3 million in career prize money that she has accumulated to date.
Her 10th endorsement deal may come well before her next title as momentum is gaining within the Japanese business markets. Being able to tap into both American and Japanese cultures, Naomi's team can capture a very diverse mix of companies willing to spend big dollars for the 21 year old's endorsement.
All bases seem to be covered within her well assembled sponsorship portfolio, however there is still room for more American based companies ranging from gaming software to investment banking. The 10th bag will drop for sure if she is able to repeat her US Open title this year, but expect more companies to step up to the plate in anticipation of Naomi becoming a household name like "Serena" or "Venus."
Donald Young launches watch brand ahead of US Open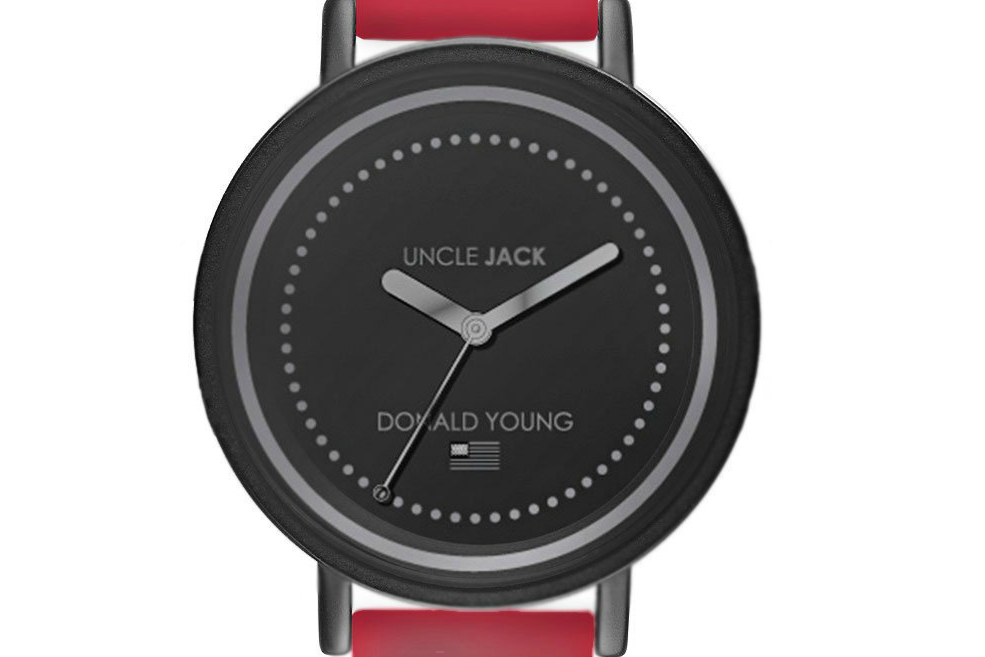 By Editorial Team
Wristwear endorsements are not uncommon within the sport of tennis as evident by some of the top players on tour including Roger Federer, Stan Wawrinka and Chris Evert sporting everything from Audemars Piguet to Rolex. Over the last few days Donald Young has put his name on a new brand called Uncle Jack. Donald's sports watch with red band is set to launch at the this year's US Open.
Donald has missed several main draw appearances due to a major losing streak in the first half of the year, but all was not lost as he made a comeback with some great wins recently in his homestead of Atlanta where he defeated the giant, Ivo Karlovic, for the second consecutive time 2-6, 7-6, 7-6. Immediately following the BB&T event, he was able to qualify for the maindraw of the Citi Open in DC and secure one of the biggest wins of his career against former world number 2, Stan Wawrinka.
Maybe the tides are turning for the 238 ranked tennis star as he now promotes new Uncle Jack watches named after him in collaboration. Uncle Jack watches are not of the same caliber as a Rolex, but they are made in Australia and are supposedly worn by top athletes and global taste masters according to their website.
Neither Donald or Brandon Ellis (Uncle Jack co-founder) were available for comment leading up to the launch, but several fellow ATP Tour players have already put in their requests for the limited 100 count edition DY Watch.
Catch Donald and his new watch in New York next week as he competes in US Open qualifying in anticipation of making an appearance in the main draw.
Virgil Abloh Designs Serena Williams' US Open 'Power Suit' and Off-White Nike Collection