By Editorial Team
Donald Young is starting the 2019 season with a winning streak at the Oracle Newport Beach Challenger. After what seemed to be a disastrous year filled with temper tantrums, early round losses and his ATP world ranking plummeting to 250, Donald was able to maintain a positive attitude and work ethic in Newport Beach. For the last several weeks, Donald, Chris Eubanks, Evan King and other pro black players teamed together for an intense workout in Atlanta, Georgia. By the looks of the results it appears that everyone has benefited tremendously from the mini-training camp.
As such, Donald showed poise and looked to be unfazed as he rolled over the wildcard Patrick Kypson 6-3, 6-2. Earlier today Donald backed up his first round win against a streaking Noah Rubin. Noah made strides last season with two round of 16 finishes in ATP 250 events while breaking the top 100 for the first time in his career. In addition, Noah beat Donald 6-2, 6-3 recently at New Caledonia Challenger last week where he eventually lost to Mikael Ymer in the finals.
Today Donald was firing on all cylinders and playing without any negative emotion. The first round match gave Donald the opportunity to knock off the rust while adjusting to the windy conditions. Next up for Donald is JC Aragone on Thursday in the round of 16 at the Newport Beach Tennis Club. With a couple more wins under his belt, Donald could find himself in the finals and possibly earn himself a spot in the 2019 BNP Open in Indian Wells, CA.
Monfils wins Rotterdam title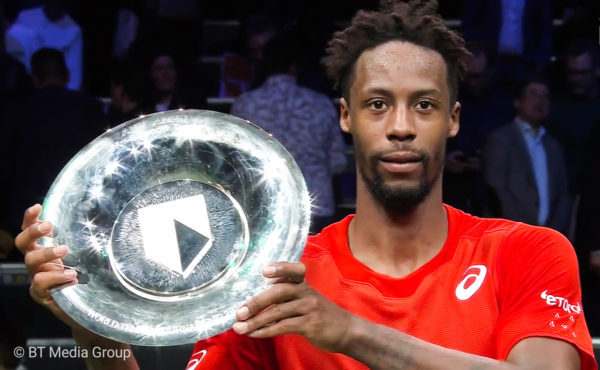 By Editorial Team
Gael Monfils pulled out a gutsy performance against a peak performing Stan Wawrinka with steady play from the baseline and a big high percentage service game.
Gael has definitely taken note from being off almost half the 2018 season with multiple injuries. With a wrist injury that forced him to play a one-handed backhand, Gael kept up his spirits and continued to "just have fun" on the court.
After doing it his way in Rotterdam with a new coaching staff, fans can expect more great results from the Frenchman in the coming months heading into the US hardcourt season.
Monfils set for ABN AMRO World Tennis Title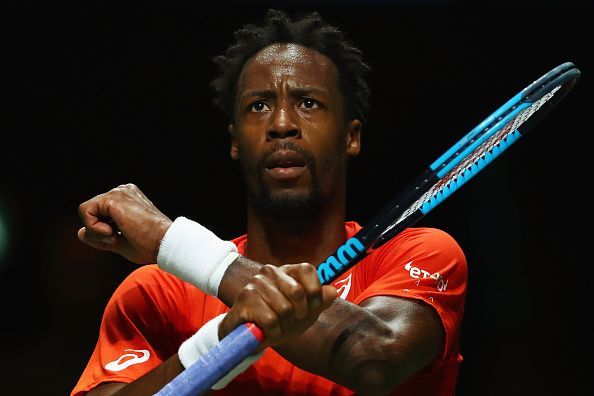 By Editorial Team
Gael Monfils has stormed his way back from a slow start in Melbourne to reach the semifinal round at the Sofia Open and now the finals of the ATP Master 500 ABN AMRO World Tennis Tournament in Rotterdam where he must now face Stan Wawrinka to secure his first title since January 2018.
Gael showed plenty of fight against the younger Daniil Medvedev while coming back from being down a set to eventually pull out the upset win 6-4 in the third set. Gael's first serve percentage exceeded 80%, and he also won 73% of his 2nd serve points. To say say that the serve made a difference for Monfils is an understatement.
With a booming and consistent serve Gael will definitely have a chance against a resurging Stan "The Man." Gael must be able to get on the offensive early on in the match to keep Stan on his heels. As momentum shifts he will also need to remain mentally engaged, fight to the end and allow Stan to make the errors down the stretch.
The finals can be seen on the Tennis Channel at 6:30am PST.
Baptiste captures $25K Florida title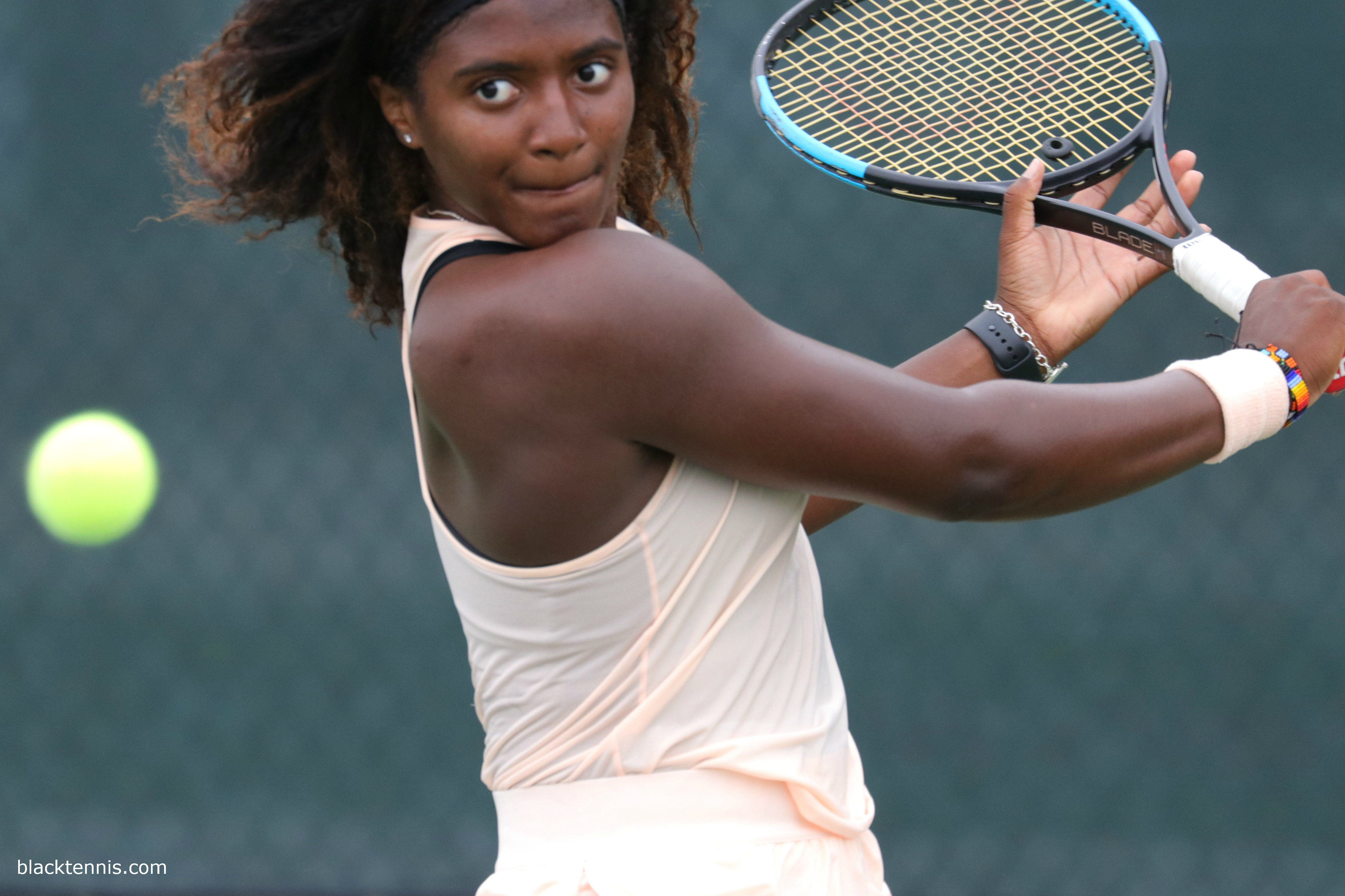 By Editorial Team
Hailey Baptiste was able to win her first $25K title this weekend in Plantation, Florida after rising through the qualifying rounds. Hailey's game took off tremendously last year as she went deep in a few $60K and $80K events as a qualifier. With impressive results (including straight beat-downs on top ranked junior Caty McNally), her ranking has skyrocketed into the top 300.
Hailey did not experience the highs of the ITF World Junior circuit, but she was able to excel in doubles at the 2018 US Open Juniors where she reached the finals with partner Dalayna Hewitt.
Her former junior counterpart, Cori Gauff, received a wildcard this week in the Midland $100K event where she plays fellow American and teenage wildcard Ashley Kratzer (top 200 ranked) in the first round. Plus, Cori is scheduled to play the $25K in Surprise, AZ in early February where she received the main draw junior exemption (JE).
Expect to see more of Hailey on the WTA Pro circuit as she blows up draws sheets, whether main draw or qualifying. With a limited number of US based ITF events it is imperative that she continue to push forward in every tournament to accumulate points within the newly developed ITF World Tennis Tour.