By Editorial Team
This season has been a series of ups and downs for many on tour. The black male component has taken a back seat for the most part with the exception of Felix Auger-Aliassime and Gael Monfils.
Tomorrow marks the beginning of a second (and in some cases a third) chance for several black players on the tour with the French Open Qualifying Draw getting under way. The question still remains: who will advance on the men's tour?
With seven players all in the same ranking category it can be difficult to know who exactly will break out and become the next rising star or "bounce-back" story. Our editorial staff has put together a brief run-down on each player with his chances of at least making it through to the main draw at Roland Garros.
Donald Young is always in contention (as the top rated junior who never seemed to break out) keeps up the good fight with strong family backing and athletic ability. Facing fellow American Marcos Giron in the first round is definitely a challenge, but Donald should be up to challenge on the slower surface.
It will be critical for Donald to apply pressure and force the California college star to make errors early in the match. If Donald is to have a chance he must play aggressive and go for his shots. If he is able to advance here, it should be smooth sailing into the final qualifying round even with a possible match-up against Thanasi Kokkinakis in the next round.
Darian King has a favorable draw going up against the 14th seed Peter Polansky whom he defeated 6-4, 6-1 recently on red clay in Houston, Texas at the Men's Clay Court Championship last month.
With a probable first round win, Darian's road to the main draw does not get easier with Muller and Triocki in his path. However, Darian's ability to stretch points and pull out tough 3 set matches puts him in good position to earn a qualifying spot next week.
Mikael Ymer and Elias Ymer both have great chances of qualifying and making a splash at this year's French Open. With good draws against players that they have recent wins over, it should be a family affair in the main draw.
Dustin Brown has an uphill battle against Denis Istomin without being as active on tour as usual. It will be nearly impossible for Dustin to pull off the upset here, but the red clay does work in his favor. If Dustin is able to push Denis deep in the 3rd set anything can happen, but the odds are definitely against him in this early round match.
Michael Mmoh should be able to rise above his opponents as a seeded player here in Paris and earn a spot in the main draw. Michael has the potential to upset some top ranked players if he is able to maintain a steady baseline pattern against some of the best clay court specialist on the ATP Tour.
Chris Eubanks may struggle a bit as his dynamic serve may be tapered by the red clay surface. Chris' backhand has improved dramatically with the help of new coach Chris Hill, but having to put three matches together in a row on such a slow surface may prove too challenging for the 6'7″ for the Georgia Tech star from Atlanta.
Jay Clarke has an all court game and with a determined professional approach to his game anything is possible for him this week. The only hindrance could be a tough draw against players in top form (including American Noah Rubin) that he would have to defeat in each round. Built for the faster surfaces, we look for Jay to make a big impression this season. However, the French Open red clay may not be his best surface.
In conclusion, Michael Mmoh and the Ymer brothers have the best changes of qualifying in this year's French Open and we look forward to seeing more of them as the season unfolds.
Serena in question heading into US Open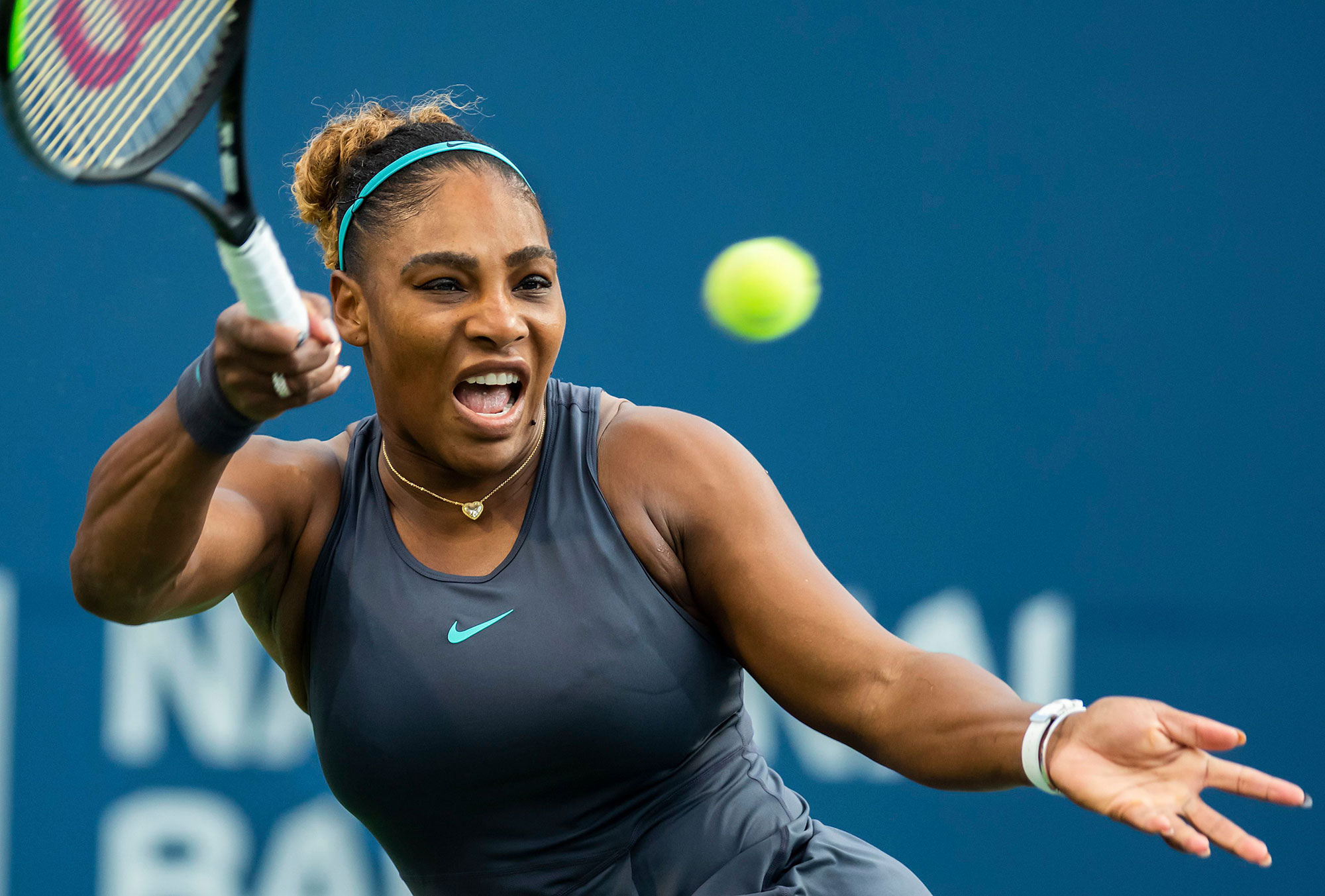 By Editorial Team
Serena Williams has made a good case for herself as eventual grand slam title holder this year with only one remaining hurdle.
In the past is was almost automatic to assume Serena would win every final match she appeared in. Tomorrow will definitely not be a routine win for her as she now must face the red-hot Canadian Bianca Andreescu.
Bianca was able to win straight sets for the first time in the Rogers Cup this week as she dismantled Sofia Kenin 6-4, 7-6 in a tight competitive match that could have gone either way. Serena was able to overcome a first set glitch to later win the final two sets 6-3, 6-3.
This is the first time these two have gone up against each other, but it would appear that Serena has the upper hand given her experience and title record.
However, she can not take her opponent lightly in the first set as she has a 25-1 record of winning matches after taking the first set. Serena must get off to a good start and play her attacking style of play. Big serves and cross court forehands must be the theme of the day.
After defeating an embattled Osaka straight sets, Serena should have the confidence to finish the job tomorrow and head into the US Open with much needed momentum.
Update: Serena falls 1-3 to Andreescu due to back spasms and can not finish the final. Serena will most likely rest up and hope can fully recover for the US Open which begins in 2 weeks.
Young talent makes US Open swing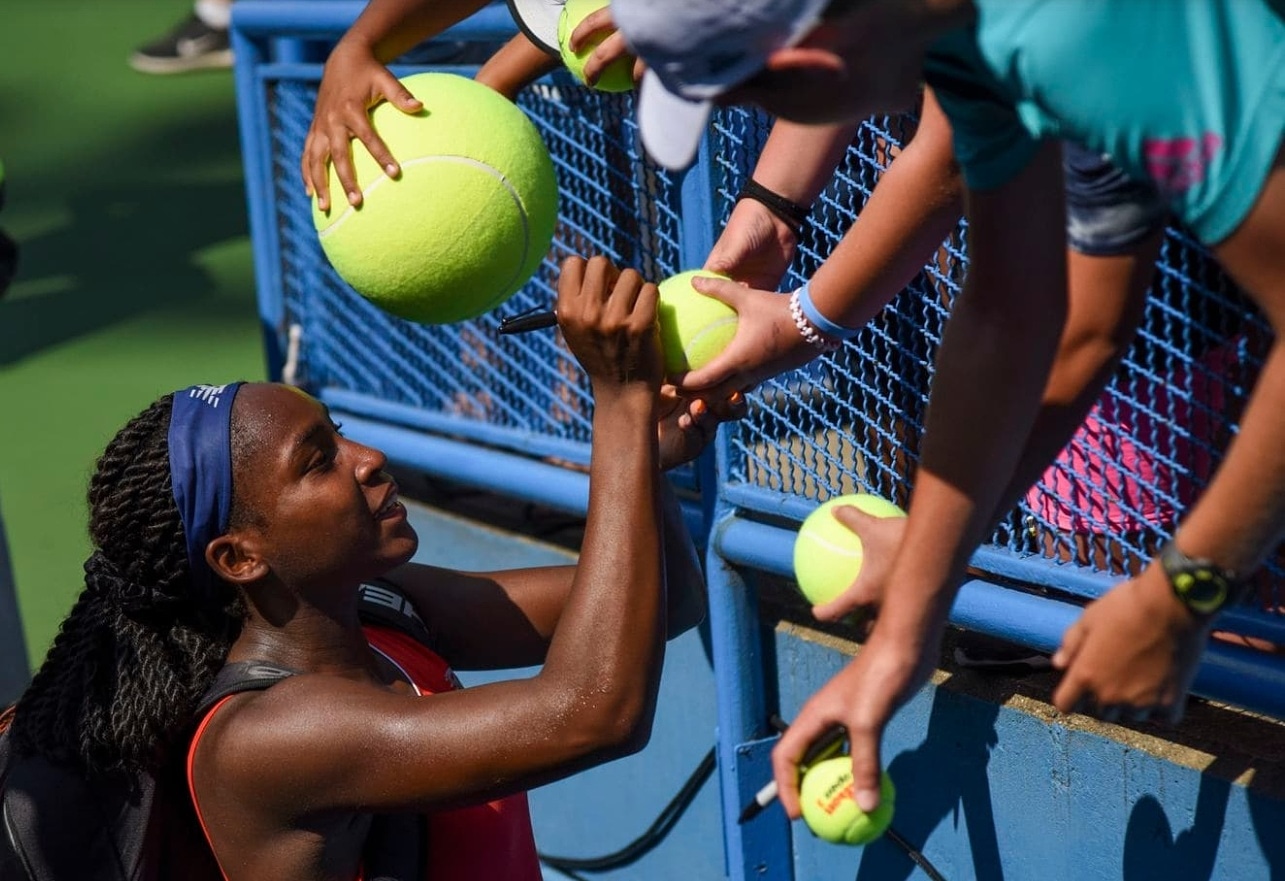 With Cori Gauff setting the standard for junior tennis, several other rising stars were given opportunities to shine in this year's US Open Series events.
Many fans are feeling the rush and excitement with the new crop of young talented teenage juniors looking to transition into the WTA Tour.
Cori Gauff, Hailey Baptiste, Robin Montgomery and Katrina Scott are the American hopefuls placed in position with the USTA's support to soon dominate women's tennis. This group is very determined and definitely talented enough to make it happen.
Tennis fans and other tour players are witnessing the next generation of women's tennis in America as they take advantage of wildcard opportunities.
Transitioning to pro tennis is not an easy task, however Katrina and Robin gave it a solid fight to the end in tough 3 set battles (7-5 & 6-2 respectively) against top seeds in the qualifying rounds of Silicon Valley Classic and the Citi Open today.
Cori Gauff, the #1 seed, cruised through both of her qualifying rounds in straight sets at the Citi Open and is expected to advance against Diyas in her main draw match on Monday. Cori seems to have made the transition to pro tennis with easy at an early age. After her match today she stated,
"I'm happy that I was able to get into the main draw. These two matches, I feel like, will prep me for my first round, especially because I've never been to this tournament before; I was glad that I was able to get a feel of how it is, the site, playing those two qualifying matches. The weather is similar to home, so I felt like I've been practicing at home. I'll be happy playing on any court."
Her success is a direct reflection of her determination and hard work. It was noted that Cori went right back to work in Florida after Wimbledon and seems to have gained further ground in her game. In addition, her coaching has been very consistent over a long period of time. That's something that most seasoned pros don't have or can't seem to keep over time.
Hailey Baptiste also hopes to make the most of her main draw wild card as she'll be coming in against Madison Keys as the underdog favorite. Madison's power style could be a good match-up for Hailey of the unforced errors fly frequently enough from Madison's racket.
Katrina and Robin will circle the wagons after their early qualifying round losses in effort to go deep in the upcoming US Open juniors championships later next month. These two have the potential and current momentum to be the next superstars on line to follow Gauff's trailblazing effort not seen since the Williams sisters.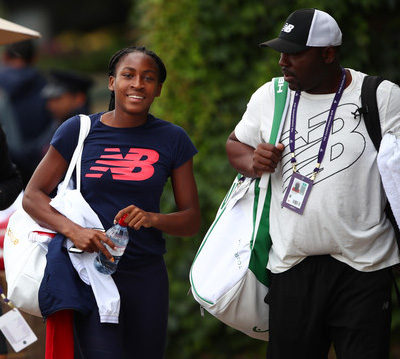 By Editiorial Team
Cori "CoCo" Gauff is becoming a torchbearing world tennis superstar in a short stint after ascending to R16 in the Wimbledon Championships. She represents talented teenagers with big ambition who may not fit the mold.
The stardom hasn't completely gone to her head, but rather she has used it to boost her confidence in being able to withstand the heat from some of the WTA Tour's most talented players.
Simona Halep deflated an eager CoCo and ultimately went on to win the title in a commanding fashion over Serena in the final. Cori had her chances in the match, but the shear power and point duration could not be matched, at least not last week.
Every week Cori seems to be able to "next level" her game and rise above the competition. With a current top 175 WTA ranking, Cori is now able to qualify for larger events that her own team may not have anticipated earlier this month.
Her next challenge is the Citi Open where she is projected to earn a qualifying spot. She'll definitely need the matchplay as she is preparing for an inevitable appearance in New York later next month at the US Open.
Uncertainty continues to plague the Gauff camp as current WTA rules may not allow her to play in her 7th WTA event (after she was granted 2 additional events). The US Open officials have already bumped the rulebook in effort to bring her aboard the main draw in August.
Due to the crazy frenzy over the 15 year old phenom the US Open has declared it impractical for such a rising star to be limited to play only qualifying rounds or exhibitions. From a business perspective the USTA wants paying fans and TV coverage that preliminary/exhibition matches can't accommodate.
Pushing the limits of a teanage pro schedule, Cori can only do her best to compete against the world's best. At this time, only the the WTA can keep Gauff away from fulfilling her full potential.
Granting additional matches and bending existing rules may not sit well with others who have suffered greatly. Whitney Osuigwe is one example of a teenage professional who struggles with scheduling tournaments.
Whitney (age 17) has limited access to WTA events as she is now seems restricted to only playing ITF events where she usually reaches the semifinals and has won three ITF titles since turning pro just last year. It seems as if she's bored with playing these smaller low-ranked events. It is also evident that she has suffered going into grand slam events without WTA Tour match play throughout the season.
For now, rising teenage stars on tour may grapple over tournament starts, but if Cori can prove that she can handle the workload and become successful on a consistent basis, the WTA Tour may relax the rules to accommodate overly ambitious teens looking to make a pro transition.