By Editorial Team
In March 2017, the ITF announced reforms to entry-level professional tennis including the introduction in 2019 of a transition tour.
According to itftennis.com, "The aims of the reforms are to provide a clearer and more effective pathway from the Junior Circuit to the Pro Circuit and to ensure that prize money at ITF Pro Circuit tournaments is better targeted to potentially enable more players to make a living from the professional game." However, it is the opinion of most that this "pathway" is made by weeding out (or cutting) the bottom percentile players from participating in WTA/ATP Tour events.
The ITF mentioned that the new tournament structure will enable the ATP/WTA players to make a real living from prize money on tour. The pro tour would be able to fully support approximately 750 active players as they compete in events that span over only 7 days enabling them to play more tournaments on a weekly basis with little or no overlap.
Direct entries are based on ATP/WTA rankings and ITF Pro rankings with the allowance for wild cards and also the direct entry of the highest ranked Top 100 juniors. This allows for more junior participation into professional tennis.
Starting in 2019, all $15k events will be considered the Transition Tour and $25k to $100k+ events are ATP/WTA Tour events that count toward a player's pro tour ranking.
Those lower ranked junior players going into the 2019 season with no WTA/WTA/ITF Pro ranking will be in for a bumpy ride as they will have to make it through the Transition Tour prior to working toward a ATP/WTA Tour ranking. This season was filled with anxiety as junior players in particular worked frantically to accumulate enough points to at least meet the new pro tennis requirements to play $25k tournaments.
It is estimated that the new cutoff will be a top 750 ranking to at least ensure direct entry into either main draw or qualifying rounds. In addition, a pro tour ranking will be given to players who compete in at least 3 ITF Pro events and earn 3 points during play.
A computer algorithm tracks player points and uses the best ranking (ITF Pro or ATP/WTA ranking) to automatically determine who gets direct acceptance into the draws.
The only real strategy for young aspiring professionals looking to enter tennis super stardom is to win at the $15k tournament level. Its a simple strategy that obviously only a few select can achieve, but it is the only way to ensure advancement to the next level. Players on the border line of 750 ranking will battle against unranked players to earn the right to advance into the $25k and above events.
There are petitions spreading across the tour (with 2,000 signatures as of July 2018) , but to no avail as the Transition Tour will be rolling out regardless of the push-back.
The new Transition Tour will be competitive and boil down to wins/loses rather than favor with local tournament directors. Rather, rankings and points will end up ruling the day. Prospective pro tour players should not overthink the process here. If so, they could miss critical opportunities to compete and earn points for advancement. The only way to ensure success is preparation, training, good coaching and a willingness to play multiple $15k tournaments over an entire 12 month season.
For more info check out the ITF videos below further explaining the Transition Tour and its application to ATP/WTA Tour level events.
Transition Tour for Male Players:
Transition Tour for Female Players:  
Osaka and Keys in QF at Japan Women's Open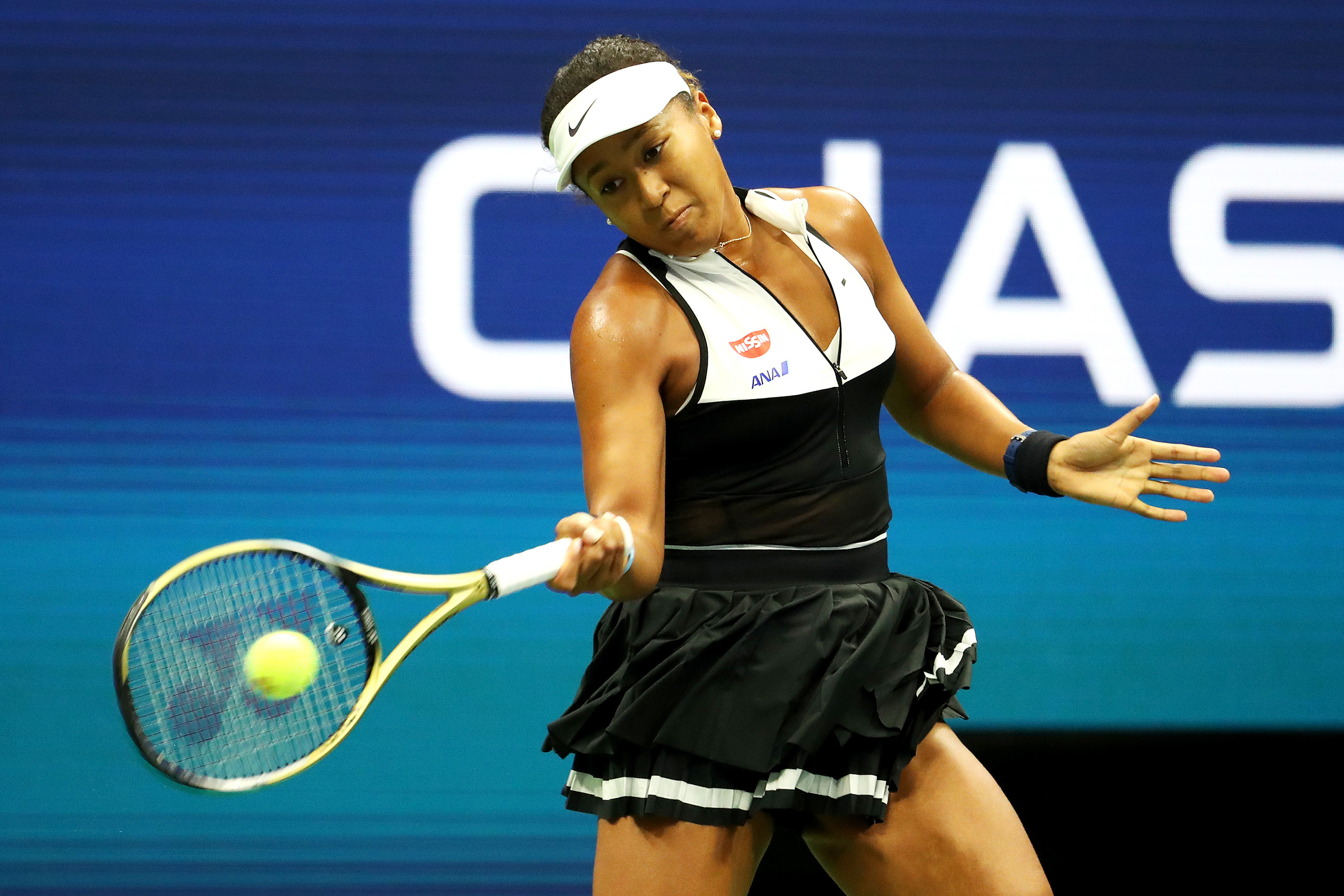 Naomi Osaka is on pace for a much needed title after an early R16 loss in the US Open. Her quest for the first title of the year began with a win over Viktoriya Tomova 7-5, 6-3 today. With a inconsistent ground game, Naomi is looking to iron out weaknesses with new coach Wim Fissette who is a proven WTA professional with Azarenka, Kerber and Clijsters as former students of his. Recent news broke five days ago on Twitter announcing the split with Jermaine Jenkins after a slew of poor results in major grand slam events this season.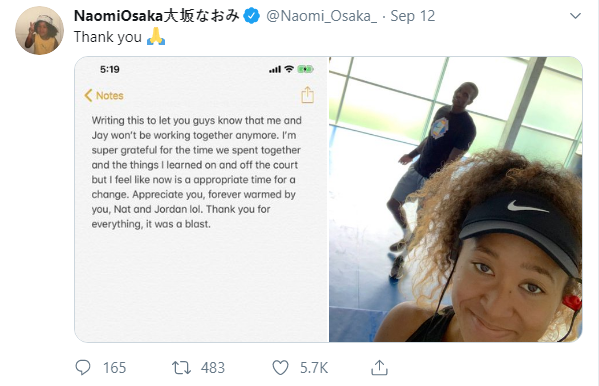 Sloane Stephens is also riding the coaching change wave after accepting Kamau Murray back into her team. The two have earned multiple titles in 2017/2018 so it can only be upside from here as she now faces Camila Giorgi in the R16 of the Japan Women's Open. This will be a tough test for Sloane as the aggressive Italian has been on a roll with her most recent final run (losing to Magda Linette in 3 sets) at the New York Open that lead into the US Open late last month.
Update: Sloane fell 6-0, 6-3 to Camila in the R16 match which did not live up to the hype. Sloane will look to recover quickly as she prepares for the WTA Finals later this year.
Madison Keys is a favorite to win here in Osaka Japan, but she has to get past the high ranking vet, Angelique Kerber. Madison has a 8:2 win/loss record against Kerber and is healthy enough to get her third win against such a quality opponent. Madison most recently defeated Kerber in the Western & Southern Open in Cincinnati last month 6-4 in the third set.
For more scores click here…
Gauff becomes fan favorite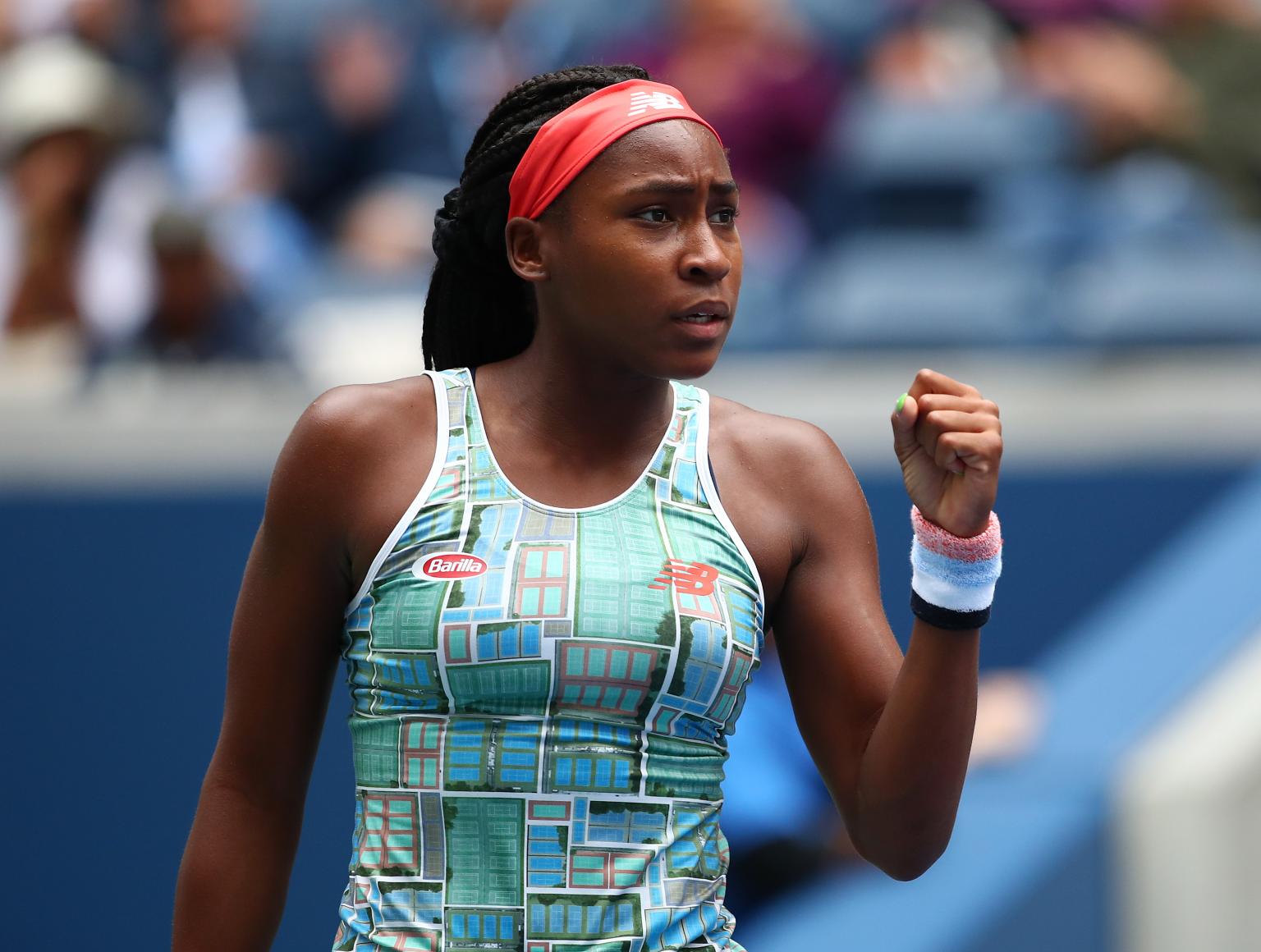 Cori "CoCo" Gauff played some inspired tennis today in her US Open main draw debut as she was able to hold off the young Russian star Anastasia Potapova 6-4 in the final 3rd set.
In somewhat of a roller coaster match, CoCo regained her composure and played great tennis down the stretch when it counted. Going back to the basics she would eventually dominate points which proves that she is capable to making adjustments during big matches.
Her next round match is against Timea Babos – a tour veteran – who is sure to give her a tough match. However, Coco should be able to use her momentum and confidence to carry her into the next round. Timea has a few matches under her belt as a qualifier, but the more steady play and mix of power should allow CoCo to come through victoriously.
Coco's side of the draw also includes Naomi Osaka who was able to narrowly escape her first round match today. These two would face each other in the 3rd round if both are successful on Thursday. As former practice partners, Naomi sees the future of women's tennis in Coco as she recently stated,
"I have actually been trying to talk to her recently, because I feel she's a little bit like me," said the 21-year-old Osaka, who last year became the youngest U.S. Open champion since Maria Sharapova in 2006. "This is such a good experience for her. She obviously deserves to play here."
With a growing fan base, Coco should be able to stand a chance against the current world number one.
In regards to the fans Coco mentioned after the match, "At Wimbledon, my first match, I mean, people were still rooting for me, but obviously there was, like, a lot of people rooting for Venus, where this match it was entirely for me," said Gauff, the youngest singles player to win a U.S. Open match since countrywoman CiCi Bellis in 2014. "This is my first match where people actually had a chant for me."
"It's mostly upside," Gauff said of the fame. "The amount of people and kids especially that come up to me saying I inspire them is honestly, I guess, better than any match I could win, just to know that I inspire another kid maybe to pick up a racket or go through something they're facing at school."
Serena in question heading into US Open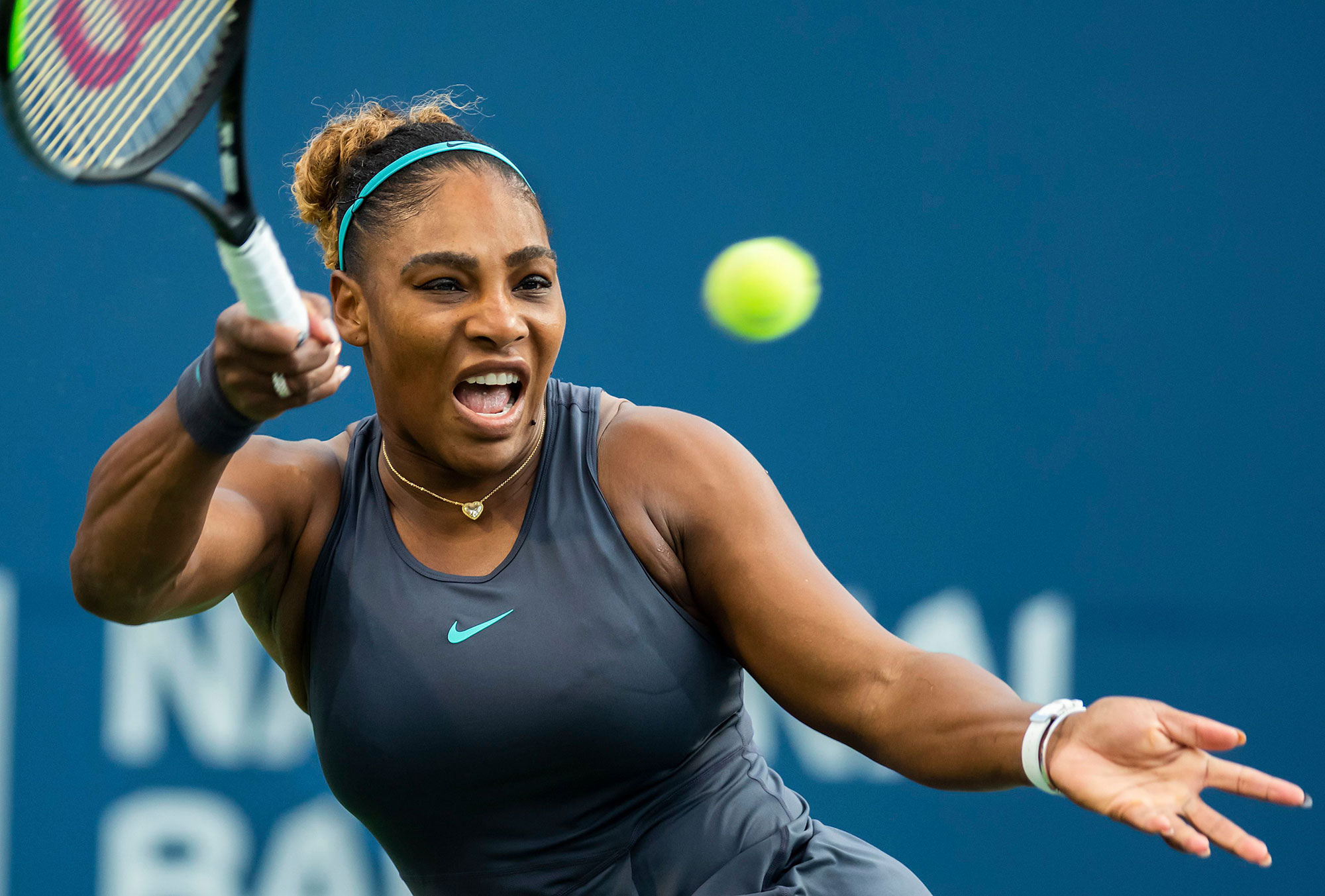 By Editorial Team
Serena Williams has made a good case for herself as eventual grand slam title holder this year with only one remaining hurdle.
In the past is was almost automatic to assume Serena would win every final match she appeared in. Tomorrow will definitely not be a routine win for her as she now must face the red-hot Canadian Bianca Andreescu.
Bianca was able to win straight sets for the first time in the Rogers Cup this week as she dismantled Sofia Kenin 6-4, 7-6 in a tight competitive match that could have gone either way. Serena was able to overcome a first set glitch to later win the final two sets 6-3, 6-3.
This is the first time these two have gone up against each other, but it would appear that Serena has the upper hand given her experience and title record.
However, she can not take her opponent lightly in the first set as she has a 25-1 record of winning matches after taking the first set. Serena must get off to a good start and play her attacking style of play. Big serves and cross court forehands must be the theme of the day.
After defeating an embattled Osaka straight sets, Serena should have the confidence to finish the job tomorrow and head into the US Open with much needed momentum.
Update: Serena falls 1-3 to Andreescu due to back spasms and can not finish the final. Serena will most likely rest up and hope can fully recover for the US Open which begins in 2 weeks.