By Editorial Team
Whitney Osuigwe is having an amazing rookie year on the WTA Pro Circuit as she blazed through the competition going from 1120 to a 309 pro ranking in a 12 month span all at the young age of 16 despite the WTA rules set on the number of pro events she enters. Currently WTA Tour players are not allowed to compete in a full schedule of professional level tournaments until attaining age 18.
After dominating the juniors with 2017 French Open title and number 1 world ITF ranking Whitney did not get caught up in the hype, but rather went to work with her coach and Dad Desmond 6 days a week to prepare for the 2018 pro circuit. Since dabbling into the pros competing in the smaller $10k and $15k events at age 15, Whitney has built a strong base for her game making her climb to the top this year more expected than spectacular.
2017 US Open qualifying rounds and 2018 Miami Open main draw matches have done wonders for the young talent from Bradenton, Florida (IMG). With multiple deep runs in $25ks and $60ks, Whitney has saved her best result in this week's $80k in Tyler, Texas where she defeated top 300 talent Sophie Chang 6-3 in the third set and next fended off Kurumi Nara (ranked 162) 6-2 in the third set to reach the quarterfinal round to now face fellow American Caty McNally.
Caty McNally, a top world ranked junior and sought after doubles partner, has also been on a tear in Texas this week as she was able to side step 128th ranked and 3rd seeded Fanni Stollar (upset in 1st round) to dominate Nadia Podoroska of Argentina 6-2, 6-1.
The match up between Whitney and Caty is even at 1 all, but Whitney should have the edge although Caty was able to squeak out on win over Whitney 7-6, 6-3 in the 2018 Junior International Roehampton semifinal match. Whitney took the initial match up in the 2017 Paris at Roland Garros Junior French Open quarterfinal 6-3, 6-3 where Whitney went on to win the title.
They keys for Whitney are court positioning and isolating the weaker backhand side of Caty in longer rallies. Whitney's big weapon is her forehand and she plans on opening up the court often enough to bang her loaded forehand to Caty's neutral backhand to end points quickly.
With a win here against one of her best friends on tour, Whitney will advance to the semifinals to face either Bencic or Day and come closer to stepping into the top 250 in her first full year of professional tour competition.
Whitney is definitely on the progression to attain top 200 status next year and begin to make appearances in major WTA International, Premier and Grand Slam events. Expect great things from Whitney in 2019 and maybe her first WTA title win as she continues to shred pro tournament draws in a city near you.
Stephens and Keys raise the bar in Fed Cup playoff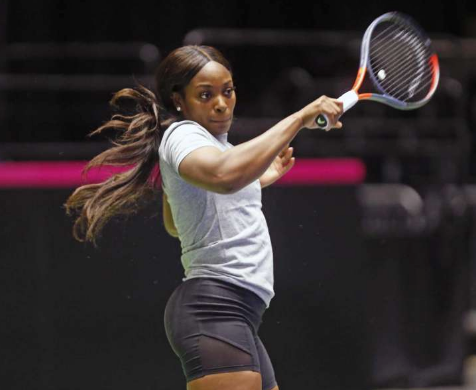 By Editorial Team
The Fed Cup has come home for the US women's team to the Alamo state with both Sloane Stephens and Madison Keys in the drivers' seat.
After the early round defeat to Australia, Madison is anxious to redeem Team USA and position itself in the running for 2020. When asked about the status of the team and anticipation for the weekend, Keys stated,

"We're playing to stay in World Group I. It's obviously very important, We were all really bummed about the loss, and we're looking to walk away with a win after this weekend."
Chemistry is definitely in favor of the US team as the players and coaches are all very close off the court as friends, but against Switzerland its definitely a business trip.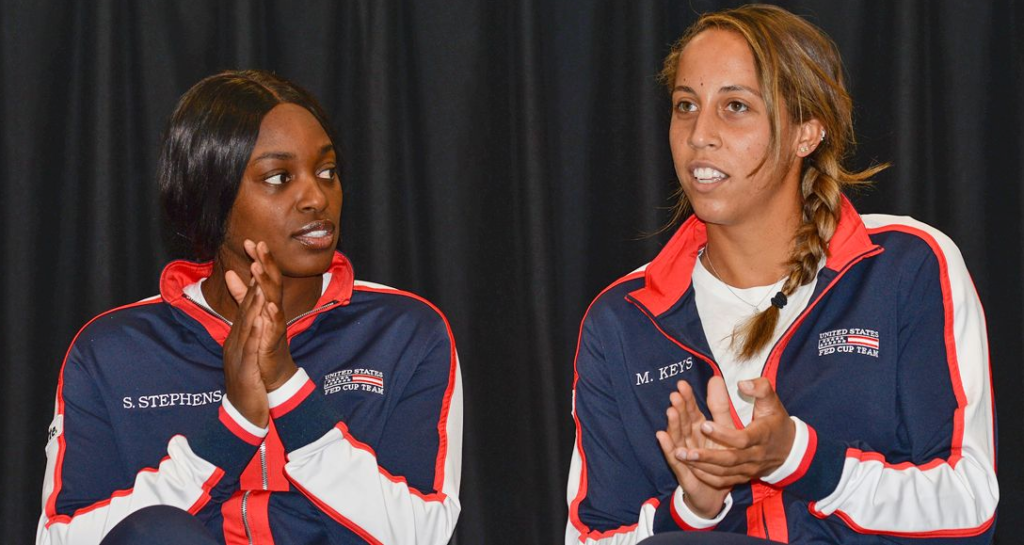 Coming off a title win in Charleston, Madison is set to keep the momentum going full steam as she prepares to make a decent run toward the French Open later next month.
While title hopes are around the corner for Madison, Sloane is planning on regaining her rhythm and finding her strokes while she competes. Fans shouldn't be surprised if Sloane goes deep in this year's French Open as she is able to turn it around on a dime – noting last year's final run in Paris.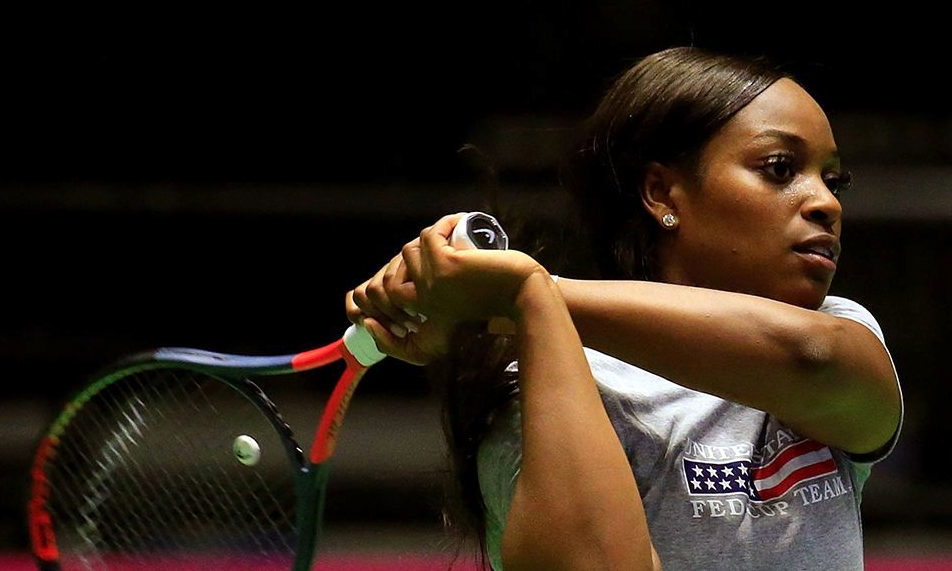 Stable coaching appears to be Sloane's biggest challenge now as she must find a suitable replacement after Fed Cup Captain, Kathy Rinaldi, has been filling in recently for Sly Black.
This Fed Cup match should a simple win for the deep high caliber of talent on the US team. Play is scheduled for April 20-21 in San Antonio, Texas with matches aired live on Tennis Channel.
Healthy, Tsonga takes on Edmund in Morocco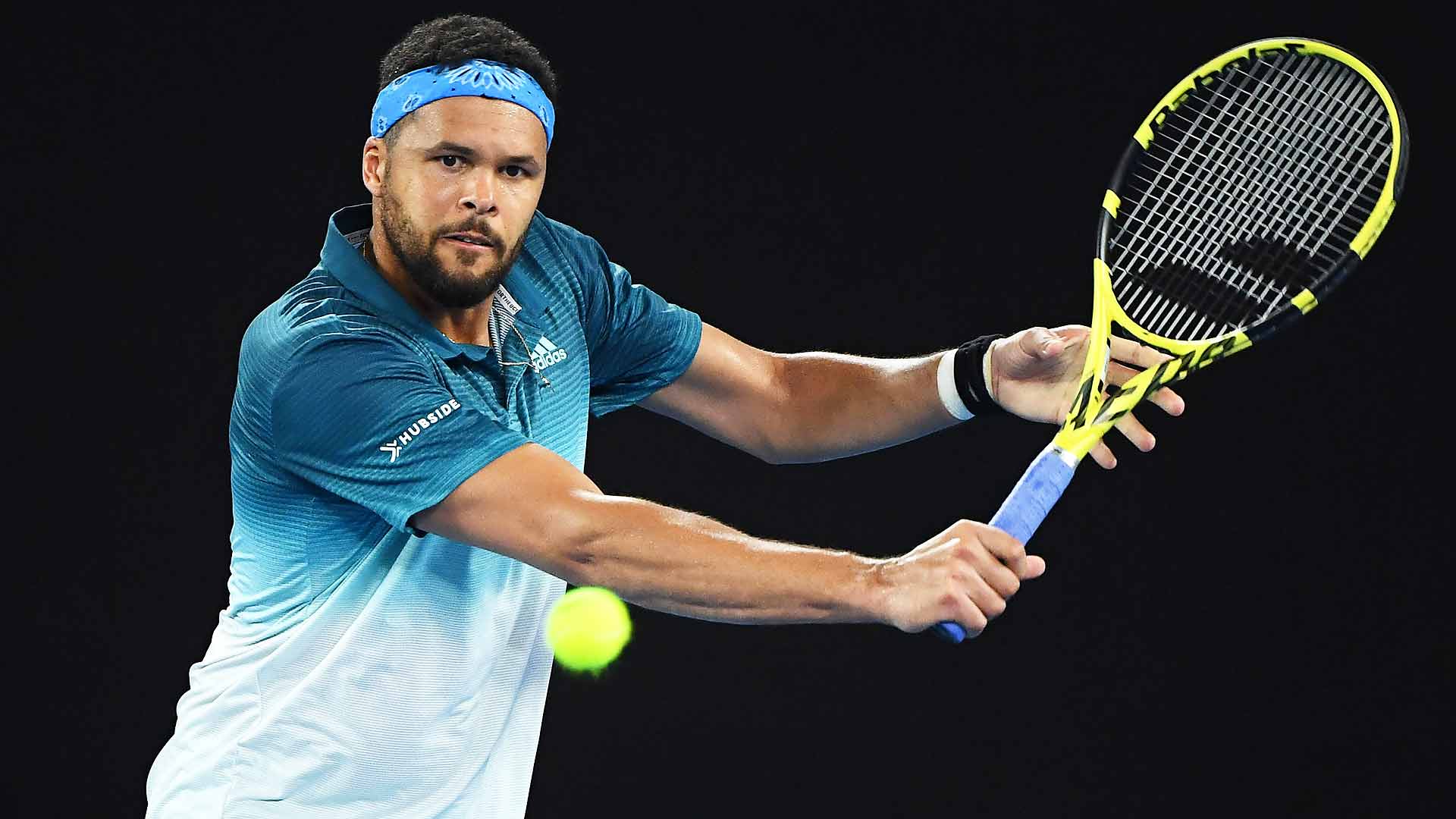 Jo-Wilfried Tsonga is up against top seed Kyle Edmund tomorrow in the Grand Prix Hassan II in Casablanca, Morocco.
Tsonga is having a good start to the season with the exception of an early qualifying loss in Miami. Playing on the red clay surface is definitely a new venture to Tsonga after being off seven months from competitive play.
After his first round win over Cedrik-Marcel Stebe, Tsonga commented on his form:

"It was my first match on clay in a while. So I'm happy that I won today. I did what I needed to do today and played well during the first set," said Tsonga, whose last outdoor clay match came at 2017 Roland Garros. "It has been almost two years since I didn't play on outdoor clay. It's nice to be back on clay."

ATP Tour
Perhaps this is the biggest test for Tsonga since his recovery. A win tomorrow could definitely put the Tour on notice while improving his ranking just before going into the red clay stretch and grand slam season.
Keys wins 4th title in Charleston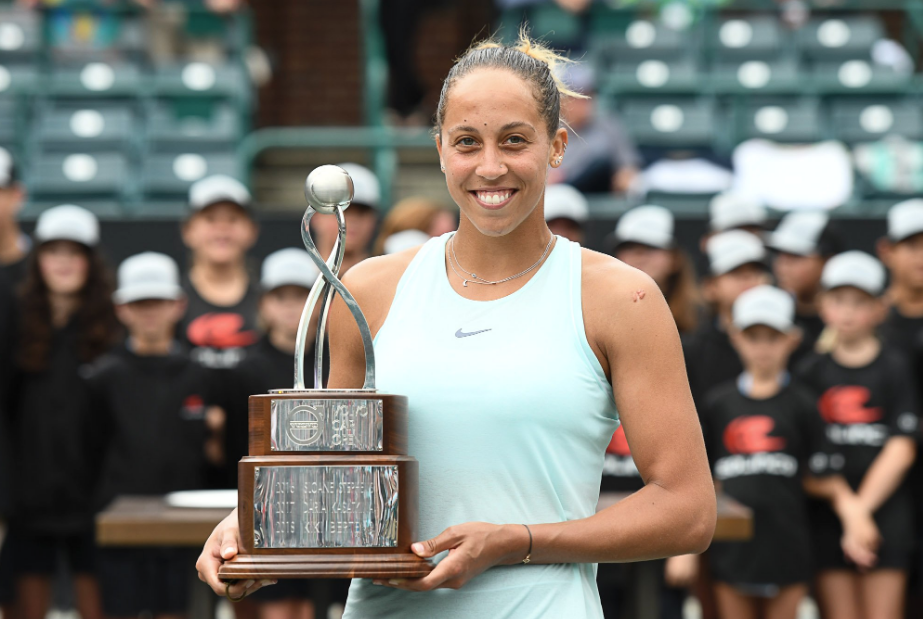 By Editorial Team
Madison Keys was able to defeat the 5th seed Caroline Wozniacki 7-6, 6-3 today to win her 4th title and 1st tournament win in close to 2 years.
This win against top WTA Tour players is great for Madison's confidence as she goes into the thick of the clay court season.
Red clay has not been that kind to Madison even after reaching the semifinals last year. 2019 could be the year for a grand slam title, but consistency and health will play a major role in that for Madison.
The first 3 months of this season have been dismal for Madison with little to show in term of wins, but at the Volvo Car Open – her favorite tournament – she was able to overcome major hurdles with big wins over Sloane Stephens and Caroline Wozniacki.

"It means so much," Keys stated in her post-match press conference. "I've always loved Charleston. It's always been one of my favorite tournaments, so to now be able to say that I've won the tournament and be on the trophy is really, really special."
"It's definitely been a really great week for me, especially after having some really tough losses the last couple of weeks," Keys continued. "And to be able to really bounce back and have a really good week of training with my coach, Nacho, and then be able to come and win the tournament, it definitely is a very good springboard for heading over to Europe."

Volvo Car Open
Is it Madison's year? Fans will have to wait for the French Open and hope that a favorable draw propels her to the end of the second week.