By Jason Barron
Frances Tiafoe will have a tough task ahead of him playing in the Australian Open against Kevin Anderson. They played each other 3 times in 2018, with Anderson winning all 3. But, Tiafoe did take a set off him twice before. This will be the first best of 5 match that they have played, and a longer match could favor Tiafoe if he can outlast Anderson. Tiafoe has competed well against the 6th ranked Anderson in the past and should believe he has a chance going into the match.
The key will be to cut off the angles and attack on 2nd serves. Tiafoe can't give Anderson a lot of time and space to whip in his serves or powerful groundstrokes. Tiafoe needs to make Anderson uncomfortable by moving him around the court and having him come to the net. If Tiafoe can utilize his speed and hit the corners he could counter Anderson's big serves with superior all-around play. This would be a huge win for Tiafoe and get him get off to a great start in 2019.
Gael Monfils will face Taylor Fritz in his 2nd match at the Australian Open. They have never played each other, but Monfils should get the win. Monfils has the advantage in experience, ability, and court movement. Fritz is a better server and could possibly overpower Monfils in rallies. Monfils will need to dictate the points and use his court movement to take advantage of a slower Fritz. Monfils has shown the ability in the past to beat big servers like Kevin Anderson and John Isner.
Fritz is a level below those players and Monfils should be able to take advantage and make him uncomfortable. If Monfils does beat Fritz he would likely face Roger Federer in his next match. That will be a monumental task to overcome, but it is sure to be an entertaining match with the creativity of both Monfils and Federer on display.
Both the Tiafoe-Anderson and Monfils-Fritz matches will be played on Tuesday, January 15th. Tune in on ESPN for continuing coverage of the Australian Open.
Stephens and Keys raise the bar in Fed Cup playoff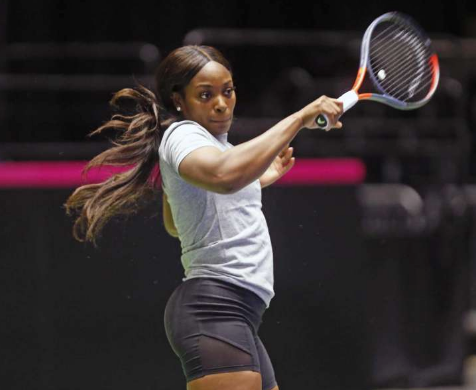 By Editorial Team
The Fed Cup has come home for the US women's team to the Alamo state with both Sloane Stephens and Madison Keys in the drivers' seat.
After the early round defeat to Australia, Madison is anxious to redeem Team USA and position itself in the running for 2020. When asked about the status of the team and anticipation for the weekend, Keys stated,

"We're playing to stay in World Group I. It's obviously very important, We were all really bummed about the loss, and we're looking to walk away with a win after this weekend."
Chemistry is definitely in favor of the US team as the players and coaches are all very close off the court as friends, but against Switzerland its definitely a business trip.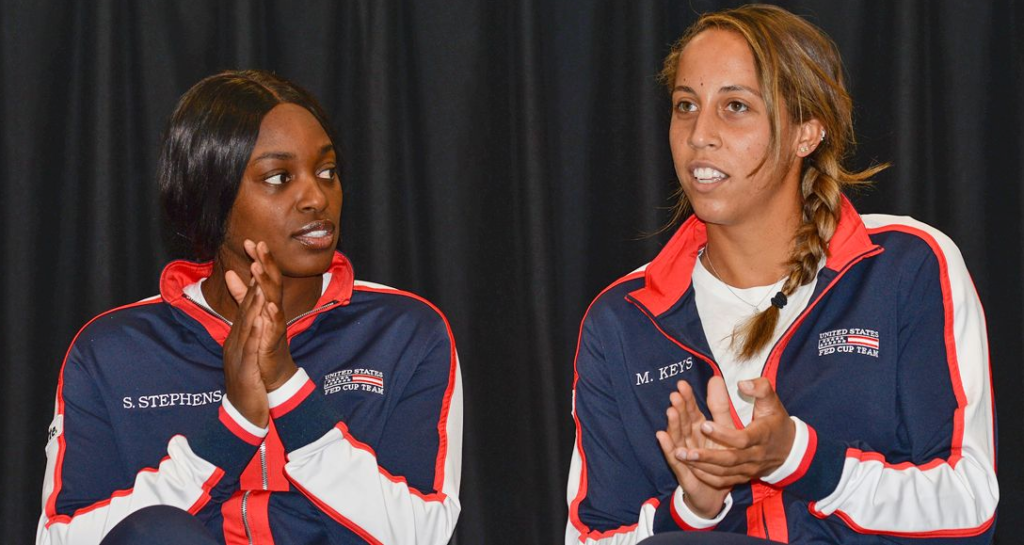 Coming off a title win in Charleston, Madison is set to keep the momentum going full steam as she prepares to make a decent run toward the French Open later next month.
While title hopes are around the corner for Madison, Sloane is planning on regaining her rhythm and finding her strokes while she competes. Fans shouldn't be surprised if Sloane goes deep in this year's French Open as she is able to turn it around on a dime – noting last year's final run in Paris.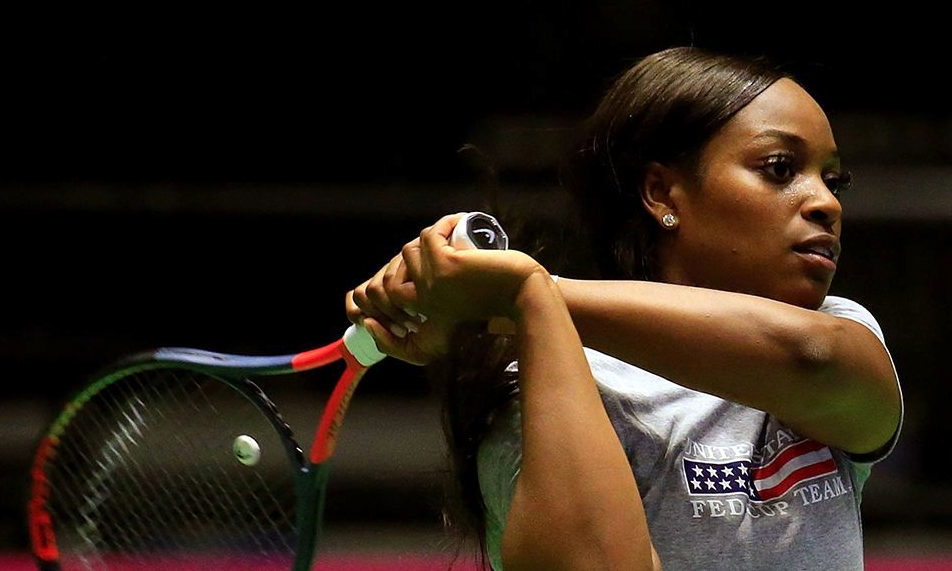 Stable coaching appears to be Sloane's biggest challenge now as she must find a suitable replacement after Fed Cup Captain, Kathy Rinaldi, has been filling in recently for Sly Black.
This Fed Cup match should a simple win for the deep high caliber of talent on the US team. Play is scheduled for April 20-21 in San Antonio, Texas with matches aired live on Tennis Channel.
Robin Montgomery advances to Easter Bowl Finals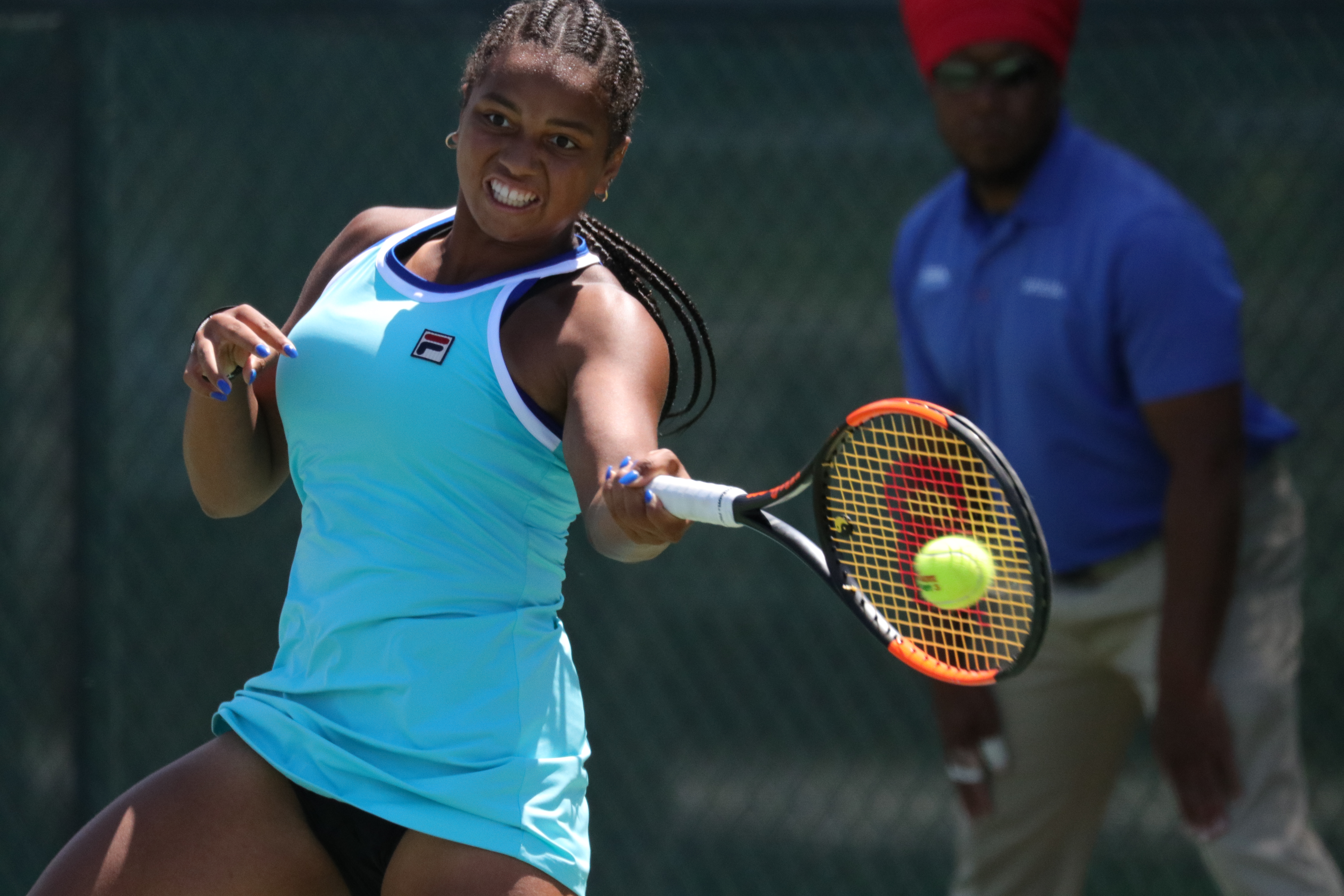 By Editorial Team (Updated Results)
Robin Montgomery reached the finals of the Easter Bowl this year without losing a set. Her impressive play earned her a title match against the top seed and WTA Tour ranked 565, Emma Navarro tomorrow.
If the past is any predictor of the future, Robin should be able to squeeze her way into the finals this weekend. She would play the winner of Lea Ma and Emma Jackson.
The number one seed Tyra Black was easily defeated today 6-4, 7-6 by 16 year old Jackson so the draw is wide open for a big run into the final round. Robin would likely face Emma Navarro in the final assuming there are no further upsets.
The live feed of all the matches can be seen at http://www.easterbowl.com/
Could it be a "Felix-Tiafoe" Miami Open Final?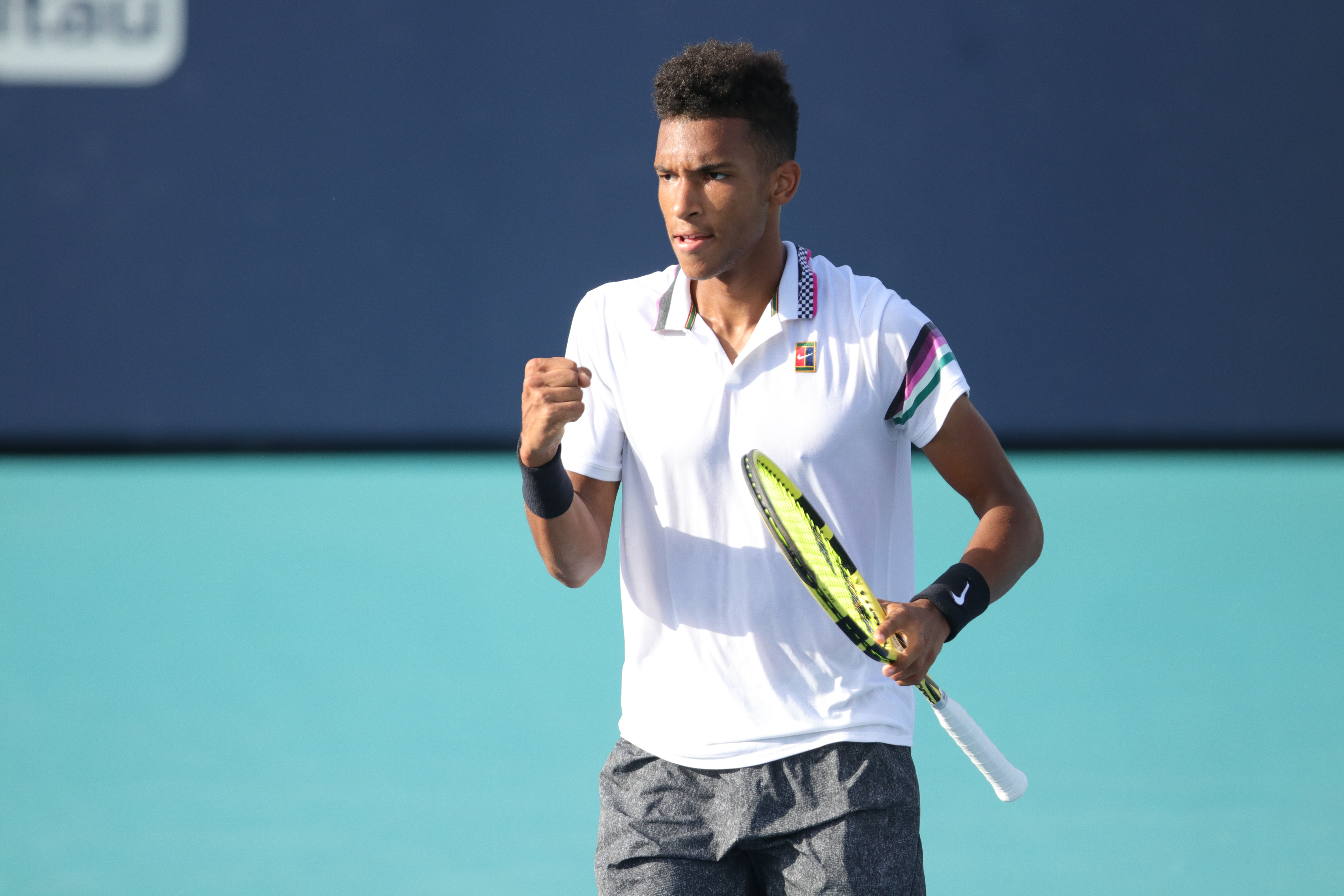 By Editorial Team
Felix Auger-Aliassime has taken the Miami tennis fans on a long ride over the last two weeks. Sprinting into the semifinals after rising through the qualifying rounds is no easy task for anyone. The mental and physical demands of the sport take a toll on even the most seasoned professionals on tour.
Felix has been able to weave his way through the draw nicely as he was able to take advantage of the softer segment of the draw. With that, defeating Borna Coric 7-6, 6-2 today definitely added legitimacy to his star status on theg ATP Tour. Coric has the reputation of not giving an inch on the court, so to defeat a solid baseliner on the slower conditions in Miami is a great feat unto itself.
Felix's serve has been such a huge weapon for him during the Miami Open. He was able to win well over 75% of his service games with a staggering 87% first-serve percentage. In addition, big shots made early into the points allowed Felix to dominate the match as he became more free with his multi-faceted game.
With all the stokes and a masterful way of assembling points in an attacking fashion, Felix is a major factor on the ATP Tour and stands a real chance of clinching his first ATP Master 1000 title this weekend.
When asked about his role as superstar on the Tour and breakthroughs like here in Miami, Felix replied,

"I think I have been dealing with this for the last couple of years, so I think in a way that's why I am able now to have these kind of results, because this extra pressure, this attention that I gave maybe last year or the year before to the outcomes, to the medias, that's a bit behind me now where I'm able really to stay in the present and really focus on what I have to do in the court, finding ways to win. That just keeps me going and just keeps me happy. "

Miami Open postmatch press interview
The next opponent for Felix is the American defending champion, John Isner. John has also been able to levy his service talent and avoid the challenge of facing top seeded Novak Djokovic of Serbia.
The keys for victory against Isner are high first-serve percentage, attacking the weaker backhand side of Isner and praying for that one break of serve that could put him out front in the set. Felix will definitely have chances to win the match; fans hope his fine execution continues as they anticipate a Felix vs. Tiafoe final.
Frances, on the other hand, has a much more difficult route to take as he must defeat a red hot Dennis Shapovalov tomorrow and then most likely follow that win up with a spectacular performance to defeat Roger Federer who's hungry for his first title win of the year after coming off an unfortunate loss to Dominic Thiem in the BNP Open Final.