By Jason Barron
Frances Tiafoe will have a tough task ahead of him playing in the Australian Open against Kevin Anderson. They played each other 3 times in 2018, with Anderson winning all 3. But, Tiafoe did take a set off him twice before. This will be the first best of 5 match that they have played, and a longer match could favor Tiafoe if he can outlast Anderson. Tiafoe has competed well against the 6th ranked Anderson in the past and should believe he has a chance going into the match.
The key will be to cut off the angles and attack on 2nd serves. Tiafoe can't give Anderson a lot of time and space to whip in his serves or powerful groundstrokes. Tiafoe needs to make Anderson uncomfortable by moving him around the court and having him come to the net. If Tiafoe can utilize his speed and hit the corners he could counter Anderson's big serves with superior all-around play. This would be a huge win for Tiafoe and get him get off to a great start in 2019.
Gael Monfils will face Taylor Fritz in his 2nd match at the Australian Open. They have never played each other, but Monfils should get the win. Monfils has the advantage in experience, ability, and court movement. Fritz is a better server and could possibly overpower Monfils in rallies. Monfils will need to dictate the points and use his court movement to take advantage of a slower Fritz. Monfils has shown the ability in the past to beat big servers like Kevin Anderson and John Isner.
Fritz is a level below those players and Monfils should be able to take advantage and make him uncomfortable. If Monfils does beat Fritz he would likely face Roger Federer in his next match. That will be a monumental task to overcome, but it is sure to be an entertaining match with the creativity of both Monfils and Federer on display.
Both the Tiafoe-Anderson and Monfils-Fritz matches will be played on Tuesday, January 15th. Tune in on ESPN for continuing coverage of the Australian Open.
Monfils Discusses Wawrinka Final Win in Rotterdam 2019
What can we expect from Gael against Goffin?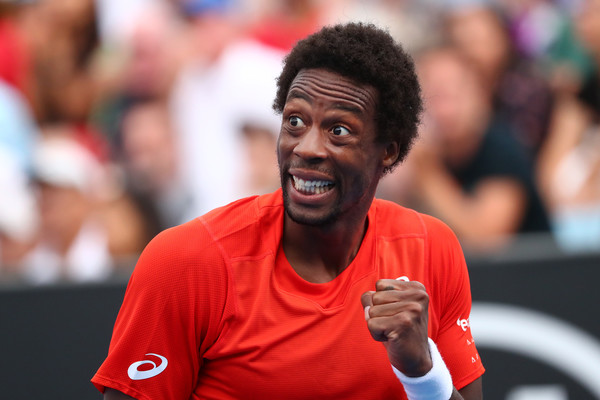 By Editorial Team
Gael Monfils is ramping up his play after losing a close match against American Taylor Fritz at the Australian Open. Fresh off a semifinal loss in the Sofia Open against Daniil Medvedev, Gael hopes that he can pull himself together mentally to face one of his toughest opponents, David Goffin.
Steady baseliners have given Gael trouble late in tournaments as physical fitness becomes a major factor. In every instance lately (as in the 2018 US Open) he has fallen victim to David knowing that a tough road of long rallies and big momentum shifts were headed his way.
Gael will benefit from a high first serve percentage and his ability to go power against a smaller opponent, but with the quickness of David, Gael must also be willing to stay in the points a few strokes longer than usual. Transition to the net is also a plus for Gael if he can take advantage of any short neutral balls that may come his way.
In reference to Gael's service game recently at the Sofia Open, Gael stated,

"I think I improved it a little bit. I had a better percentage. I found my rhythm better. I didn't make so many double faults. I am doing a lot of double faults because it is indoors. I feel confident with my serve. So I try to use my second serve. Definitely, I want it to be even better at the quarter-final because I can serve a bit better. And when I say better I mean with more consistency. Maybe not doing so many aces, but more consistent."
Mentally Gael is very vulnerable to big momentum shifts in a match. Staying focus on strategy is a major challenge for Gael especially if the score drifts in either direction. Gael is the better athlete and overall player, but the game within the game seems to have prevented Gael from moving past the gritty Goffin.
On Tuesday February 12th Gael will be able to test his new training methods and coaching against the well prepared and confident David Goffin at the ABN AMRO World Tennis Tournament in Rotterdam. Fans hope for a complete match from Gael where he is able to give 100% effort while playing to win the match.  
Tsonga returns to form in Montpellier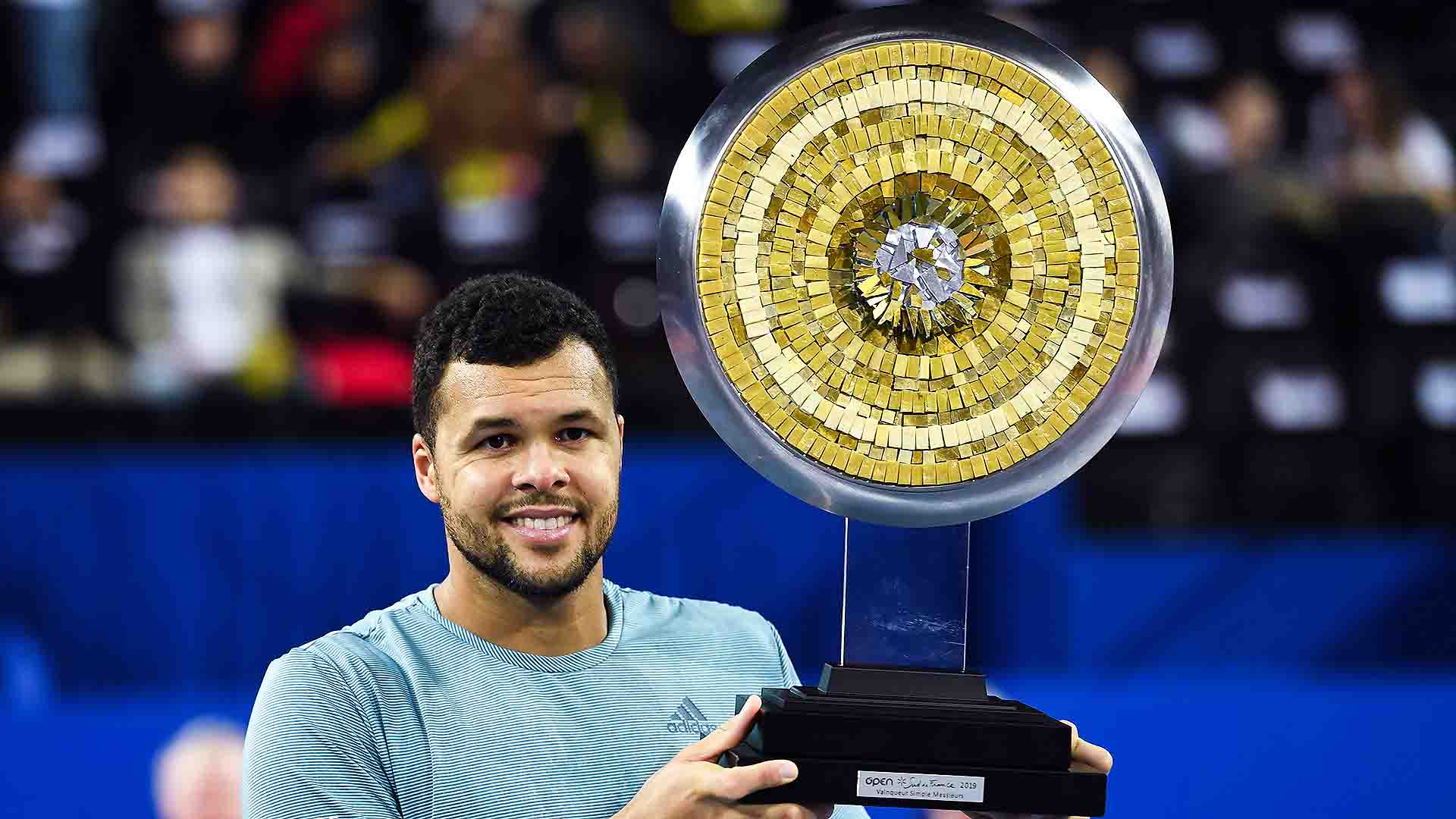 By Editorial Team
Jo-Wilfred Tsonga has let the ATP Tour know that he is back in full form after winning his first title in over a year against countryman Peirre-Hugues Herbert 6-4, 6-2 at the Open Sud de France in Montpellier.
This result is good news for Tsonga fans after having to miss seven months of the 2018 season due to left knee surgery in April. Jo-Wilfred was in great form in 2017 with multiple titles including his most recent prior title in Antwerp. Now it seems that he has been able to find his game and fully recover both physically and mentally.
With a ATP ranking of 210, Tsonga (picking up 250 ATP points in France this week) should be able to quickly rise among the ranks and finish the year within the top 50 giving him a chance to compete for a major grand slam title. After multiple semi-final appearances, Tsonga is training with much more intensity to accomplish his goal of lifting the big trophy later in this Summer/Fall season.
Next up for Tsonga is the ABN Amro World Tennis Tournament where he faces qualifier Thomas Fabbiano of Italy in the first round on February 12th.