By Editorial Team
Serena Williams made light work of Dayana Yastremska 6-2, 6-1 today and has been able to cruise through the draw with little opposition. Now the temperature turns up for Serena as she faces top seeded Simona Halep in the round of 16 after she defeated her older sister Venus in straight sets today.
This R16 match well give onlookers a glimpse into the psyche of Serena after last year's US Open outburst that ultimately resulted in her losing the final match. Serena will have to play well while also keeping her emotions in check, but history shows that Simona has not been a challenge with eight wins and only one loss against the Romanian.
The past success and confidence should push Serena onto the next heavyweight match-up with Naomi Osaka in the semifinals assuming both players are able to surpass big tests along the way. Naomi must get past a streaky Madison Keys and 13 seed Sevastova in tomorrow's competition.
Fans across the globe are expecting to see a rematch to see if Serena can put an end to the two match losing streak against the young and talented Osaka. Expect a ton of fireworks in the top half of the draw as the 2019 Australian Open moves into the second week. In addition to another AO title, Serena seeks her 24th grand slam win to make tennis history. Its safe to say that a lot is riding on the next few days for Serena.
Stephens and Keys raise the bar in Fed Cup playoff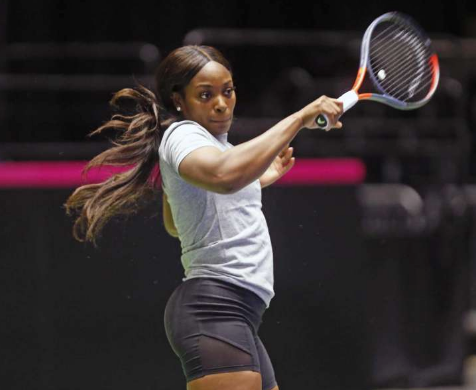 By Editorial Team
The Fed Cup has come home for the US women's team to the Alamo state with both Sloane Stephens and Madison Keys in the drivers' seat.
After the early round defeat to Australia, Madison is anxious to redeem Team USA and position itself in the running for 2020. When asked about the status of the team and anticipation for the weekend, Keys stated,

"We're playing to stay in World Group I. It's obviously very important, We were all really bummed about the loss, and we're looking to walk away with a win after this weekend."
Chemistry is definitely in favor of the US team as the players and coaches are all very close off the court as friends, but against Switzerland its definitely a business trip.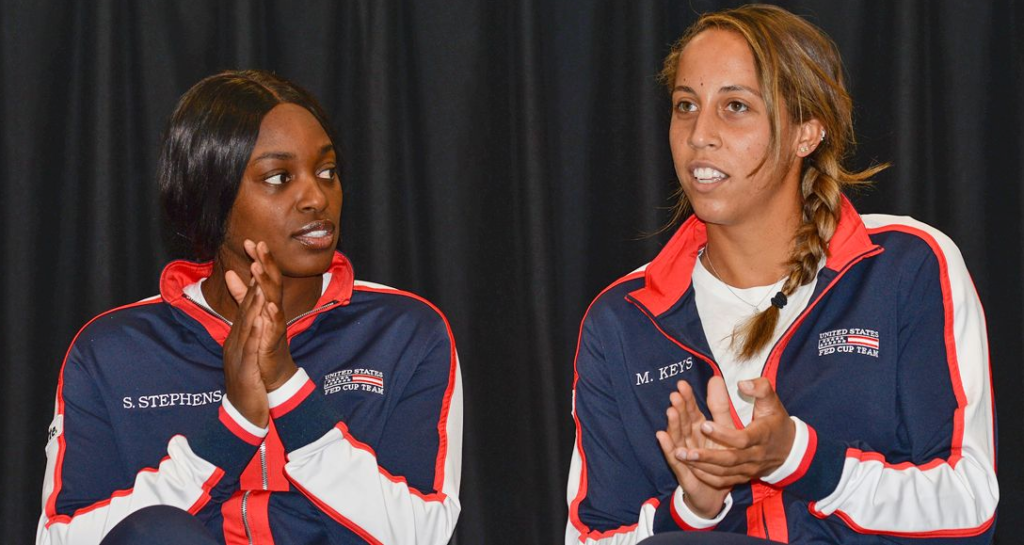 Coming off a title win in Charleston, Madison is set to keep the momentum going full steam as she prepares to make a decent run toward the French Open later next month.
While title hopes are around the corner for Madison, Sloane is planning on regaining her rhythm and finding her strokes while she competes. Fans shouldn't be surprised if Sloane goes deep in this year's French Open as she is able to turn it around on a dime – noting last year's final run in Paris.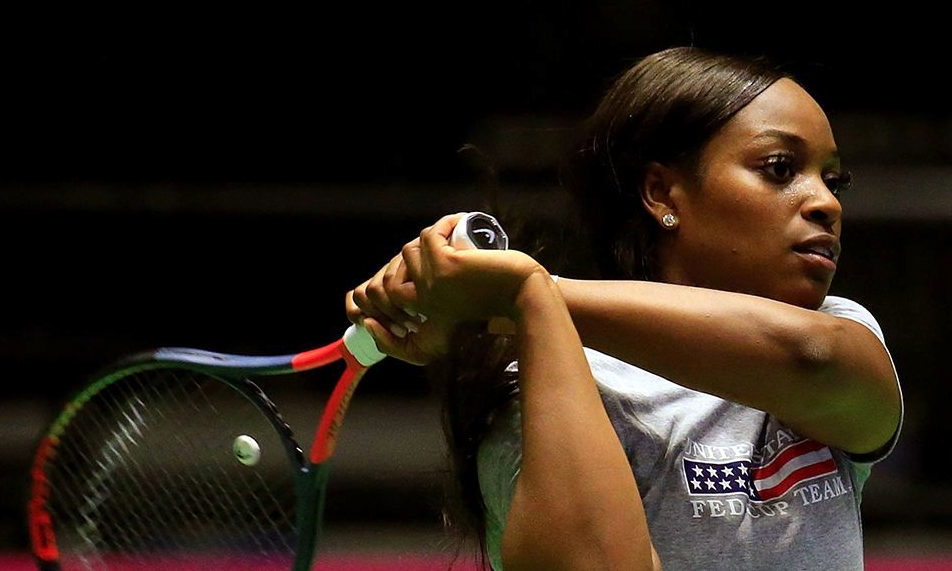 Stable coaching appears to be Sloane's biggest challenge now as she must find a suitable replacement after Fed Cup Captain, Kathy Rinaldi, has been filling in recently for Sly Black.
This Fed Cup match should a simple win for the deep high caliber of talent on the US team. Play is scheduled for April 20-21 in San Antonio, Texas with matches aired live on Tennis Channel.
Healthy, Tsonga takes on Edmund in Morocco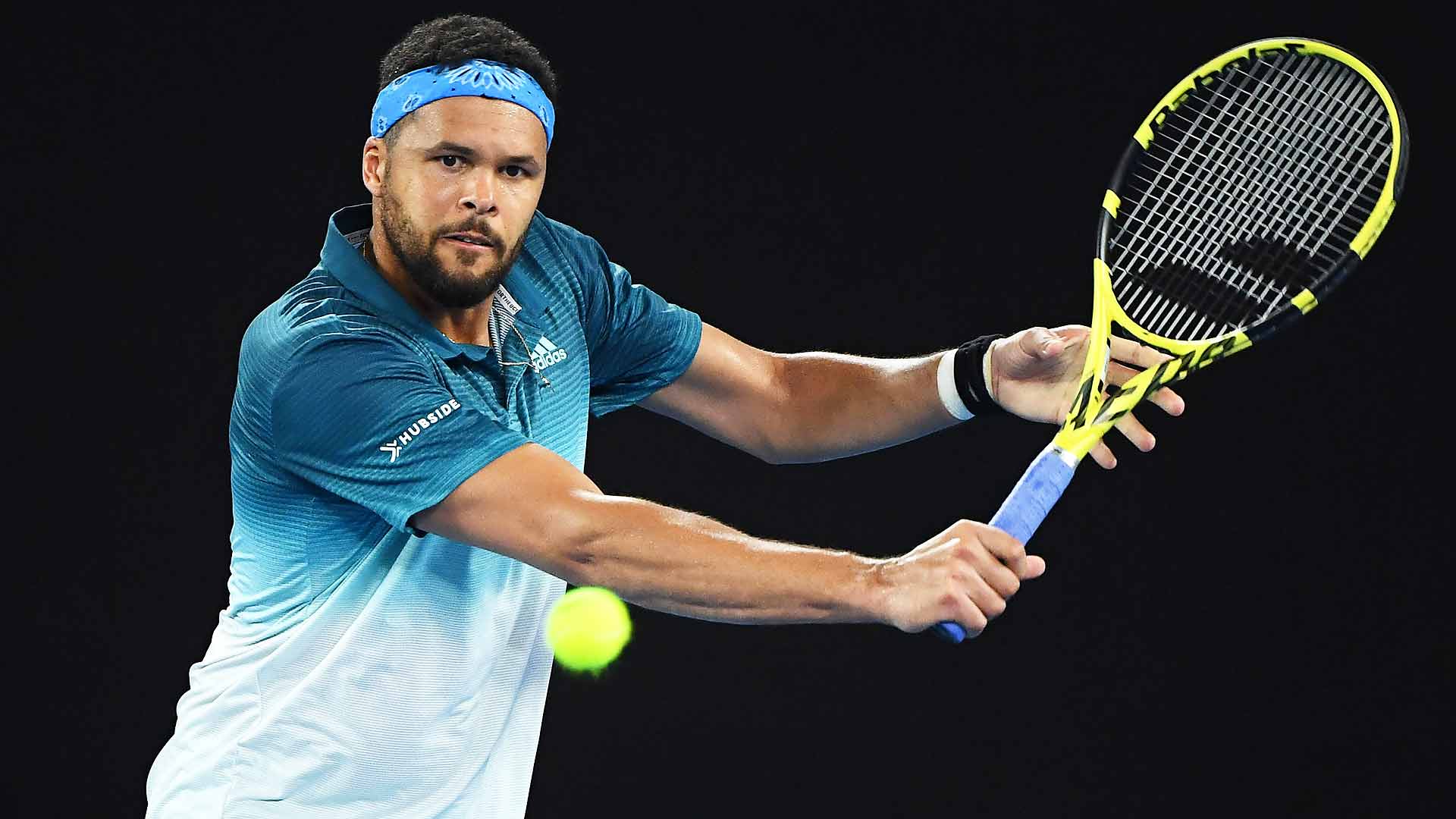 Jo-Wilfried Tsonga is up against top seed Kyle Edmund tomorrow in the Grand Prix Hassan II in Casablanca, Morocco.
Tsonga is having a good start to the season with the exception of an early qualifying loss in Miami. Playing on the red clay surface is definitely a new venture to Tsonga after being off seven months from competitive play.
After his first round win over Cedrik-Marcel Stebe, Tsonga commented on his form:

"It was my first match on clay in a while. So I'm happy that I won today. I did what I needed to do today and played well during the first set," said Tsonga, whose last outdoor clay match came at 2017 Roland Garros. "It has been almost two years since I didn't play on outdoor clay. It's nice to be back on clay."

ATP Tour
Perhaps this is the biggest test for Tsonga since his recovery. A win tomorrow could definitely put the Tour on notice while improving his ranking just before going into the red clay stretch and grand slam season.
Keys wins 4th title in Charleston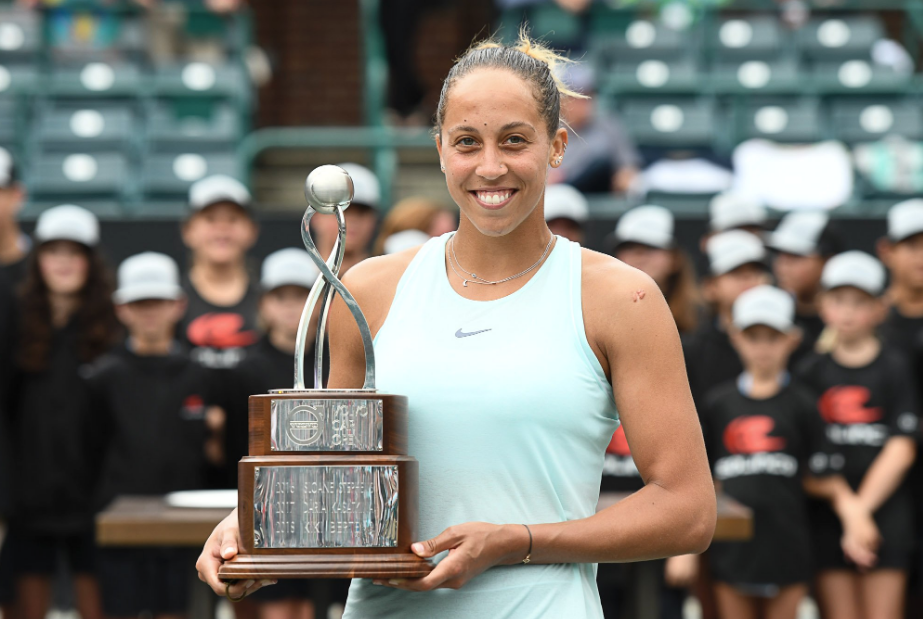 By Editorial Team
Madison Keys was able to defeat the 5th seed Caroline Wozniacki 7-6, 6-3 today to win her 4th title and 1st tournament win in close to 2 years.
This win against top WTA Tour players is great for Madison's confidence as she goes into the thick of the clay court season.
Red clay has not been that kind to Madison even after reaching the semifinals last year. 2019 could be the year for a grand slam title, but consistency and health will play a major role in that for Madison.
The first 3 months of this season have been dismal for Madison with little to show in term of wins, but at the Volvo Car Open – her favorite tournament – she was able to overcome major hurdles with big wins over Sloane Stephens and Caroline Wozniacki.

"It means so much," Keys stated in her post-match press conference. "I've always loved Charleston. It's always been one of my favorite tournaments, so to now be able to say that I've won the tournament and be on the trophy is really, really special."
"It's definitely been a really great week for me, especially after having some really tough losses the last couple of weeks," Keys continued. "And to be able to really bounce back and have a really good week of training with my coach, Nacho, and then be able to come and win the tournament, it definitely is a very good springboard for heading over to Europe."

Volvo Car Open
Is it Madison's year? Fans will have to wait for the French Open and hope that a favorable draw propels her to the end of the second week.