By Editorial Team
The Fed Cup has come home for the US women's team to the Alamo state with both Sloane Stephens and Madison Keys in the drivers' seat.
After the early round defeat to Australia, Madison is anxious to redeem Team USA and position itself in the running for 2020. When asked about the status of the team and anticipation for the weekend, Keys stated,

"We're playing to stay in World Group I. It's obviously very important, We were all really bummed about the loss, and we're looking to walk away with a win after this weekend."
Chemistry is definitely in favor of the US team as the players and coaches are all very close off the court as friends, but against Switzerland its definitely a business trip.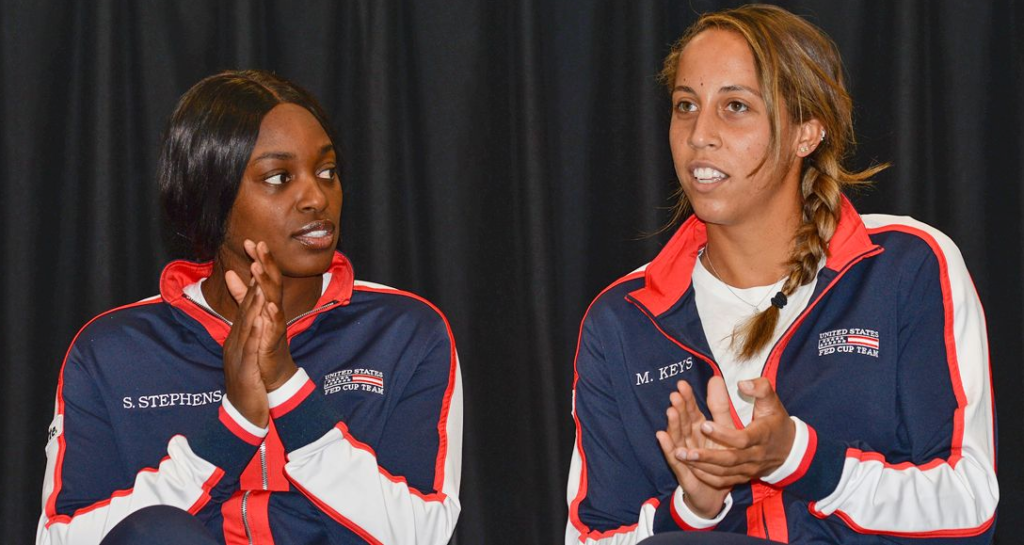 Coming off a title win in Charleston, Madison is set to keep the momentum going full steam as she prepares to make a decent run toward the French Open later next month.
While title hopes are around the corner for Madison, Sloane is planning on regaining her rhythm and finding her strokes while she competes. Fans shouldn't be surprised if Sloane goes deep in this year's French Open as she is able to turn it around on a dime – noting last year's final run in Paris.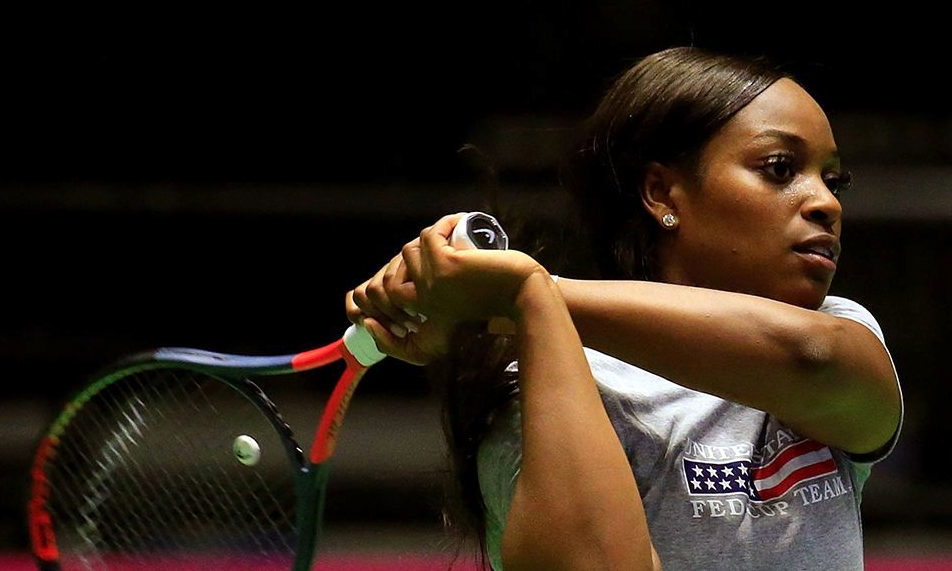 Stable coaching appears to be Sloane's biggest challenge now as she must find a suitable replacement after Fed Cup Captain, Kathy Rinaldi, has been filling in recently for Sly Black.
This Fed Cup match should a simple win for the deep high caliber of talent on the US team. Play is scheduled for April 20-21 in San Antonio, Texas with matches aired live on Tennis Channel.
2021 Calabasas Championships
Battle of the ages: Venus vs. CoCo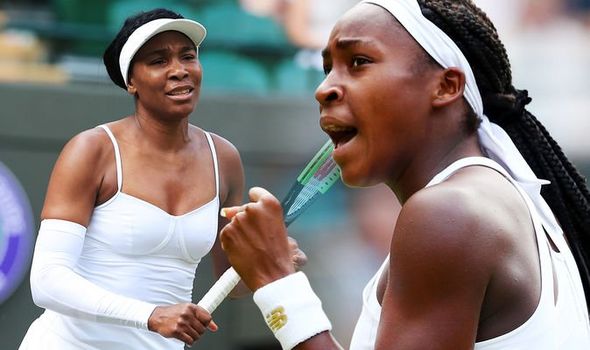 By Editorial Team
In addition to becoming the youngest player to enter the main draw of Wimbledon via qualifying, Cori "CoCo" Gauff has earned a prim-time match-up against one of the greatest grass court players of all time in the first round of play.
This match is not only a first, but also a sharp contrast of current generation talent versus veteran grand slam champion. Venus just turned 39 this month and must now face the 15 year old dynamo that goes by CoCo making this a true battle of the ages. Ironically, as in a Hollywood movie, these two are respectively the oldest and youngest players in the tournament.
Venus can sure respect Cori's hustle in advancing her career at the ripe age of 15. Venus shares a similar start, but was able to win 5 Wimbledon titles with the last win in 2008.
Coming off of a great 2017 season, Venus (unseeded this year) has struggled lately with injuries and fatigue late in matches. This year has not rolled out favorably for Venus after several on-off coaching relationships and hitting partners. Taking on a more independent role of seasoned veteran, Venus is going at it alone on tour. She has a strong management team in place, but they appear to be more assistants than highly experienced coaches giving her instruction.
In contrast, Cori has a tight-knit team around her not to mention her father as head coach. There have been several assistants offering advice, but Corey remains the largest influence on Cori's progress.
Progress is exactly what they have made – and in short record time. Just last year Cori was making her way toward the Roehamption Championship title as the world's number one ranked junior. It seems as if Cori has a trusting relationship with her Dad and is able to take constructive criticism in stride. Hard work has been Cori's mantra since the beginning of her junior career, and that hard work and preparation has landed her here at Wimbledon with a main draw match against Venus Williams.
The odds heavily favor Venus, but nothing is out of the question for Cori. Given the fact that she has played each qualifying round with a "nothing to lose" attitude, it can only be assumed that she will continue to do the same in her first round match.
The big stage is also a factor as Cori has not played on such a large WTA Tour center court yet in her career. This will definitely be a learning experience for Cori. It may be a little ambitious to expect Cori to figure out the atmosphere and surroundings all within a 2 out of 3 match. Cori is undefeated at Roehamption (ITF Juniors and WTA Qualifying), but it remains to be seen if she can muster a win against a declining, but a still very capable Venus Williams on her favorite surface.
Dustin Brown vs Felix Auger Aliassime Highlights STUTTGART 2019