By Editorial Team
Sloane Stephens had a tough go at it on court following her recent US Open straight set quarterfinal upset against Anastasija Sevastova and a mid-match confrontation with Anastasia Pavlyuchenkova where she was able to pull out a victory 6-4 in the third set. Sloane would later go away quietly in the first round of the Kremlin Cup, but things began to turn for her in the WTA Finals held in Singapore Indoor Stadium. 
Sloane has the rare ability to raise her level of play during big matches and turn around extended losing streaks while facing top ranked opponents. This was on full display as she was able to be patient while keeping her composure to pull out a close win in the WTA Finals against the red hot Naomi Osaka 7-5, 4-6, 6-1 in the Red Group stage. 
Naomi has been trailblazing the globe since her 2018 US Open win so exhaustion may have played a role in some of her results, but she has been able to reel in some good wins with a finals appearance in the Pan Pacific Open and making the semifinal round in China Open before losing to Anastasija Sevastova 6-4, 6-4.
After the match Sloane was very excited to have pieced together a great while also eager to face Kiki Bertens in the next round.
"No, I kept playing positive and strong," the world number six told reporters of Sloane's approach to the deciding set of their Red Group round robin opener.
"I mean, I didn't play bad in the second. Just kind of got away from me. I tried to regroup as best I could and played just like I was playing before.
"I thought I played a really good match. I played solid from start to finish. Obviously playing someone with a lot of confidence is always a tough task, but I think that I played well and I kept a good attitude. So I was pleased with that."
Stephens, who won the 2017 U.S. Open after spending 11 months out with a foot injury, said she could sympathize with Osaka after the 21-year-old complained of exhaustion in her two tournament appearances since last month's triumph in New York.
"Yeah, I mean, I can definitely relate. After the U.S. Open I probably shouldn't have played the entire rest of the season, because I was so exhausted," Stephens said.
"I think our situations are a little different. I played like four tournaments after not having played for 11 months, so I was probably more tired than she was.
"But I think I totally understand, and I think that to go play at home in Tokyo was really important for her or her fans, for her country. You can only applaud that," The American added of Osaka's run to the Pan Pacific Open final.
"But definitely can relate on being tired and needing to regroup and play — you know, I think she took the next week off.
"She did what was best for her. But I think obviously playing in your home country the only tournament of the year I think is important, and I thought that she did a great job."
Muhammad Wins Hometown Event With Sanchez to Take 30th Career Pro Doubles Title
SUMMERLIN, Nev. (Nov. 11, 2018) – In the doubles final, Las Vegas' Asia Muhammad and Maria Sanchez improved their record to 21-1 on the year as they beat fellow American's Sophie Chang and Alexandra Mueller, 6-3, 6-4, to win the doubles title. While longtime partners Chang and Mueller end their year, Muhammad and Sanchez will look to end their year on a high note in Houston.
Asia, who reached the doubles quarterfinals of the 2016 US Open, has now won 30 career pro doubles titles, three coming on the WTA Tour and 27 now on the USTA Pro Circuit. She learned to play tennis at the Andre Agassi Boys and Girls Club in Las Vegas. Sanchez won her 21st doubles title on the USTA Pro Circuit.
Asia was the crowd favorite all week and said she enjoys coming back to play her local event each year. "We travel all over the world and see some amazing things, but to come back here and play in front of so many familiar faces is special," she said.
Tournament director Mike Copenhaver said this was an historic year for the Red Rock Pro Open. "With it being the 10th anniversary, and part of the USTA Australian Open Wild Card Challenge, marquee night matches and our matches televised all week by Tennis Channel, it's one that was written for the record books!"
This week Asia will be competing in Houston, Texas at the Oracle Challenger Series where top US players are competing for a main draw wildcard.
Osuigwe joins Watson, Muhammad and King in Houston Oracle Challenge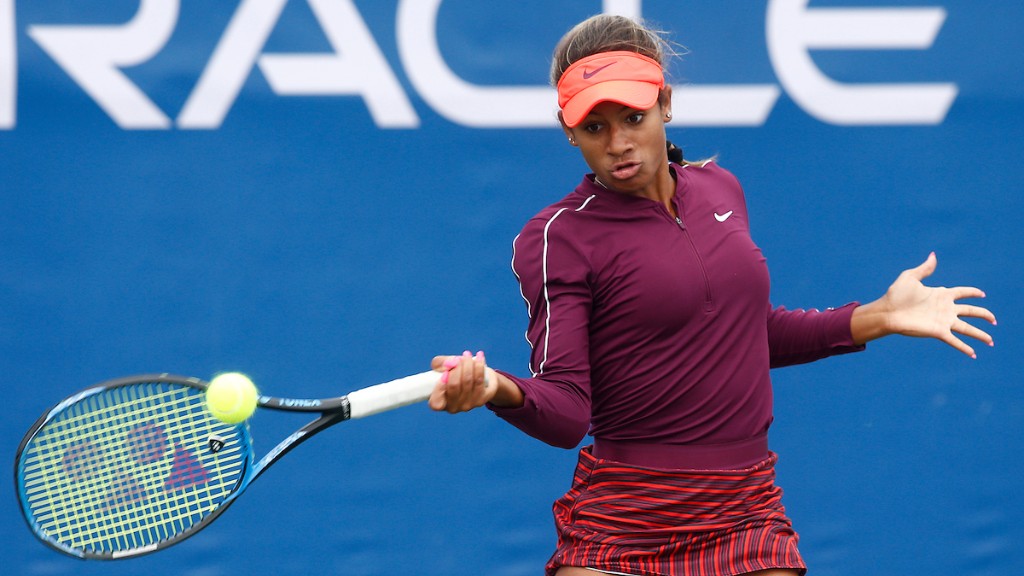 By Editorial Team
On the heels of a $80k title win in Tyler, Texas, Whitney Osuigwe remains on the hunt for more upset wins in Houston this week. She was able to qualify for the main draw comfortably with a decisive win today over Réka LucaJani 6-3, 6-4 and now faces 199th ranked Naomi Broady of Great Britain in the 1st round. Whitney has made a huge leap into the top 250 after a string of great wins, but she is not slowing down as she aims to manufacture more wins with her steady play and mental toughness.
Watson and Muhammad are also aiming to have a good showing after facing major headwinds in Las Vegas last week with early round losses. The stakes are high for both players as they compete to finish the year within the top 100. Heather is right on the cusp of the top 100, but she will have to work overtime in Houston to reach her goals.
On the men's side, Darian King will compete to get in his groove found last year (reached the round of 64 in main draw of 2017 BNP Open) to possibly qualify for an opportunity to play in next year's 2019 BNP Open Qualifying Draw. A main draw wildcard goes to the highest finisher of the 5 tournament Challenger Series events. Darian may be out of contention for the main draw, but no fight is lacking for this talented 26 year old from Barbados. Opportunity is sure to find Darian as he continues to perfect his athletic style of play.
Match play begins tomorrow, click here to view the draws and order of play.
Match Preview: Tiafoe vs. Tsitsipas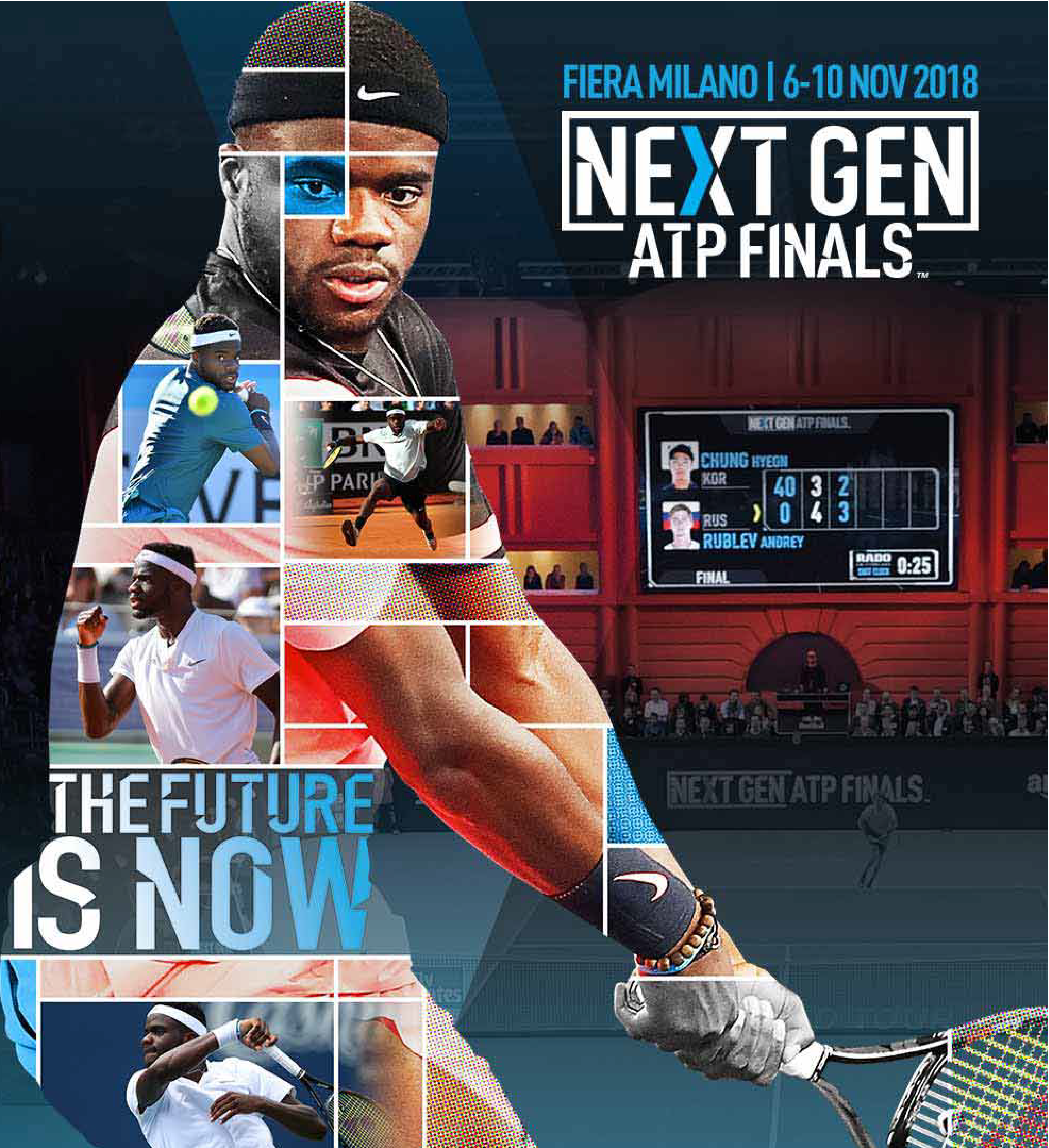 By Jason Barron
Frances Tiafoe will look to play well in the year-end ATP Next Gen Finals tournament in Milan. Tiafoe is part of a field of 8 players who are all 21 years or younger. For any young player on the tour it is their goal to make the Next Gen Finals.
The tournament is played under special rules with each set played up to 4 games instead of 6 and if the set is tied at 3-3, then they play a tiebreak to decide it. It makes for quicker matches and the players really have be on their game to start because there will be less chances to make a comeback.
In Tiafoe's first match he beat Polish player Hubert Hurkacz in 4 sets 4-1, 4-2, 2-4, 4-3 (12-10). Tiafoe started the match out with strong serving and quick ball striking. Hurkacz did make a comeback in the 3rd and 4th set, but Tiafoe was able to hold his nerve and outlast his opponent in the deciding tiebreak. Tiafoe will have his work cut out for him in his next match against the 15th ranked player and tournament favorite, the Greek wunderkind Stefanos Tsitsipas. They have played once before with Tsitsipas winning in straight sets in 2017.
Tiafoe will need to serve well and make Tsitsipas come to the net to make him uncomfortable. Tiafoe can't get into too many long baseline exchanges because that is playing to Tsitsipas' strengths who utilizes strong groundstrokes to win points. Tiafoe should look to put away points with clever backhands and be wary of the Tsitsipas' serves because he can be tough to break when getting his first serves in.
Tiafoe has likely reached his own personal goal of making it to the Next Gen Finals. Next he will face his toughest test and history has shown that Tiafoe tends to struggle against taller players, standing at 6'2, while Tsitsipas is 6'4. After the Tsitsipas match, Tiafoe would play Spanish player, Jaume Munar the following day.
Tiafoe should beat the lower ranked Munar, but the real test will come against Tsitsipas, the youngest player in the ATP Top 20. The match is scheduled for Wednesday, November 7th. Stream the Next Gen Finals with Amazon Prime.