By Editorial Team
Jo Wilfred Tsonga has plans to make a big splash on the pro tour as he plays his first round in Brisbane, Australia in hopes of ironing out his game ahead of the Australian Open in mid-January. Tsonga's presence on tour is missed as he was a major factor in 2017 until injuries began to pile up to eventually curtail an entire season of play in 2018.
For Naomi Osaka and Sloane Stephens the break from play since the Asian road trip last month is refreshing after an entire span of 10 months chasing events across the globe. These two could also face each other in the later rounds as top seeds in Brisbane which would make for a competitive match. This event will shape the beginning of the season plus provide some indication of who is top among the ladies on the WTA Tour.
Naomi looks to add more titles trophies to her mantle and prove that she is not a streaking champion, but a real factor with the number one ranking atop of her agenda. Sloane, on the other hand, will need to become more consistent after winning tournaments, but she is well on her way toward another great year. A rematch between Sloane and Naomi will be a great contest that fans will sure to treasure for months to come.
Serena eager for rematch against Osaka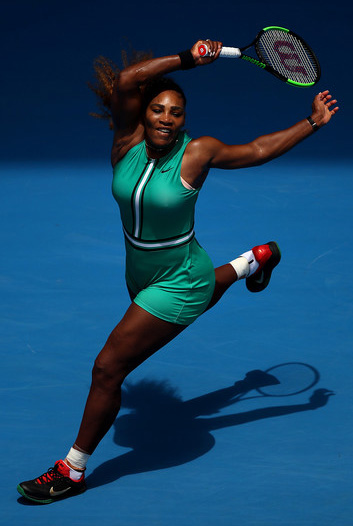 By Editorial Team
Serena Williams made light work of Dayana Yastremska 6-2, 6-1 today and has been able to cruise through the draw with little opposition. Now the temperature turns up for Serena as she faces top seeded Simona Halep in the round of 16 after she defeated her older sister Venus in straight sets today.
This R16 match well give onlookers a glimpse into the psyche of Serena after last year's US Open outburst that ultimately resulted in her losing the final match. Serena will have to play well while also keeping her emotions in check, but history shows that Simona has not been a challenge with eight wins and only one loss against the Romanian.
The past success and confidence should push Serena onto the next heavyweight match-up with Naomi Osaka in the semifinals assuming both players are able to surpass big tests along the way. Naomi must get past a streaky Madison Keys and 13 seed Sevastova in tomorrow's competition.
Fans across the globe are expecting to see a rematch to see if Serena can put an end to the two match losing streak against the young and talented Osaka. Expect a ton of fireworks in the top half of the draw as the 2019 Australian Open moves into the second week. In addition to another AO title, Serena seeks her 24th grand slam win to make tennis history. Its safe to say that a lot is riding on the next few days for Serena.
Tiafoe fights Dimitrov for AO Quarterfinals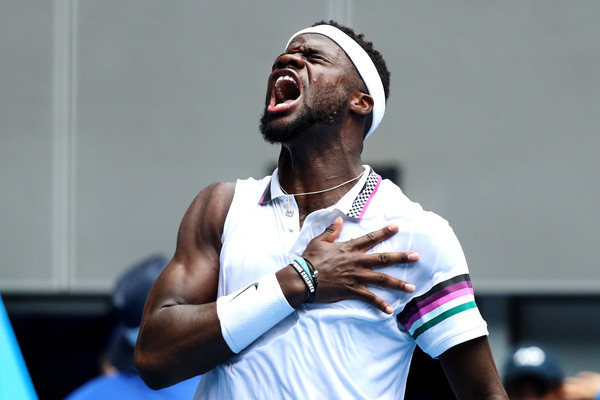 By Editorial Team
Frances Tiafoe battled his way into the round of 16 after defeating an ailing Kevin Anderson in four sets and edging out Andrea Seppi in strong fashion at the 2019 Australian Open. Frances was able to dig deep in his first round match against Kevin, and that confidence carried over into the second round giving him the edge to pull out a five set victory against Andreas 6-7, 6-3, 4-6, 6-4, 6-3.
Frances' road to the second week of play does not get any easier as he now faces the well rested and fine tuned 20th seed, Grigor Dimitrov. The last time these two met it was a grind to the finish as Grigor was able to hold off Frances 7-6 in the third set in the ATP World Tour Masters 1000 Canada round of 16.
Frances' game matches up well against Grigor, but he'll have to match his intensity to continue to pull out consecutive wins over top 20 players. If Frances is able to maintain this high level of play and swing with confidence from both sides of the court anything is possible. For Frances its about maintaining his energy and keeping up his positive momentum as Grigor tries to sprint out to a big lead early in the match. Mental toughness will be the key against the battle tested 20th seed.
Last season ended on a sour note for Frances as he failed to win big matches following a disappointing early round US Open loss. It now seems as if he transitioned coaches and has brought on more close knit family into his camp enabling him to feel more comfortable and play freely. With a few more top wins in January, Frances will be able to get better draws, go on deeper runs in major events and ultimately propel himself into the top 20 this season.
AO Women's draw favors top seeds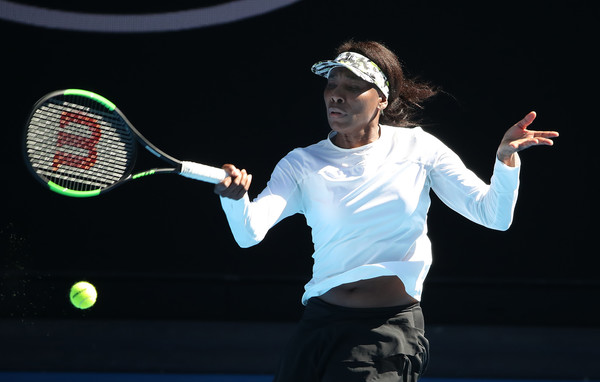 By Editorial Team
With Serena winning comfortably today over Tatjana Maria 6-0, 6-2 the draw has become more top heavy than expected. Serena is also the favorite against Eugenie Bouchard on Wednesday who has been on a winning streak with good results over the last 5 months. Her older sister Venus was able to escape an early upset today by being patient with the talented veteran Mihaela Buzarnescu to cross the finish line 6-2 in the third and final set.
Madison Keys took out the young Australian upstart Destanee Aiava 6-2, 6-2 in the first round of play and now faces Anastasia Potapova on Wednesday for a spot in the round of 32. Madison is in top form and should be able to take advantage of her weaker section of the draw.
Its clear skies and smooth sailing for Osaka and Stephens as they both were able to move past their opponents in a graceful fashion. They both play lesser know and lower ranked players as they are blessed with favorable draws.
However, Sachia Vickery has yet another challenge after defeating Ysaline Bonaventure yesterday 2-6, 6-4, 6-4. Sachia appears to have overcome her negative self-talk and willing herself into winning tennis this year as she showed a ton of patience and determination in getting past her first round hurdle. Now she must pull herself together once again to battle top American Danielle Collins in what could be competitive match assuming Sachia is able to hold up physically in the extremely hot conditions. Sore knees have also been a major issue for Sachia, but there have not been any signs of injury thus far in the AO.