By Editorial Team
Today Sloane Stephens heightened the wave of coaching rumors on the WTA Tour with the announcement of Kamau Murray's suspended duty as head coach. It was later confirmed that Kamau will not be traveling with Sloane to the Australian Open.
Sloane maintains that Kamau (2018 WTA Coach of The Year Nominee) remains in her camp of influence, however she mentioned that Kamau had advanced plans to put in more time growing his XS Tennis Program in the south side of Chicago. Sloane can definitely relate as she also makes effort through her non-profit charity to grow education through tennis in disadvantaged neighborhoods of LA.
It can be safely assumed that Sylvester Black of Jamaica will step into a more full-time role of head coach during the Australian Open and possibly well into the first half of the 2019 season.
Sly has been a trusted advisor to Sloane over ten years as she developed from the juniors as a top prospect. Sly also ran a successful tennis academy within the US before leaving the country due to visa issues.
Sly played an important role in Sloane reaching the finals of the WTA Finals in Singapore last month. He was called on court by Sloane for coaching assistance while down late in the second set. Sly was able to comfort Sloane and give her quality instruction which enabled her to advance to the next round in dramatic fashion.
Diversity is a challenge at the coaching position on the pro tour as top players have the luxury of selecting the best fit for themselves. However, as the sport grows in popularity among minorities and top ranked players are developed within inner city programs, black head coaches will be more prevalent in professional tennis.
For now, expect to see more of Sly on tour with Sloane as she prepares to make a run at the Australian Open title next month.   

Battle of the ages: Venus vs. CoCo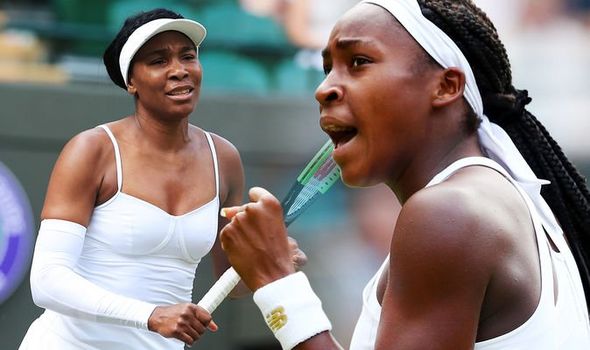 By Editorial Team
In addition to becoming the youngest player to enter the main draw of Wimbledon via qualifying, Cori "CoCo" Gauff has earned a prim-time match-up against one of the greatest grass court players of all time in the first round of play.
This match is not only a first, but also a sharp contrast of current generation talent versus veteran grand slam champion. Venus just turned 39 this month and must now face the 15 year old dynamo that goes by CoCo making this a true battle of the ages. Ironically, as in a Hollywood movie, these two are respectively the oldest and youngest players in the tournament.
Venus can sure respect Cori's hustle in advancing her career at the ripe age of 15. Venus shares a similar start, but was able to win 5 Wimbledon titles with the last win in 2008.
Coming off of a great 2017 season, Venus (unseeded this year) has struggled lately with injuries and fatigue late in matches. This year has not rolled out favorably for Venus after several on-off coaching relationships and hitting partners. Taking on a more independent role of seasoned veteran, Venus is going at it alone on tour. She has a strong management team in place, but they appear to be more assistants than highly experienced coaches giving her instruction.
In contrast, Cori has a tight-knit team around her not to mention her father as head coach. There have been several assistants offering advice, but Corey remains the largest influence on Cori's progress.
Progress is exactly what they have made – and in short record time. Just last year Cori was making her way toward the Roehamption Championship title as the world's number one ranked junior. It seems as if Cori has a trusting relationship with her Dad and is able to take constructive criticism in stride. Hard work has been Cori's mantra since the beginning of her junior career, and that hard work and preparation has landed her here at Wimbledon with a main draw match against Venus Williams.
The odds heavily favor Venus, but nothing is out of the question for Cori. Given the fact that she has played each qualifying round with a "nothing to lose" attitude, it can only be assumed that she will continue to do the same in her first round match.
The big stage is also a factor as Cori has not played on such a large WTA Tour center court yet in her career. This will definitely be a learning experience for Cori. It may be a little ambitious to expect Cori to figure out the atmosphere and surroundings all within a 2 out of 3 match. Cori is undefeated at Roehamption (ITF Juniors and WTA Qualifying), but it remains to be seen if she can muster a win against a declining, but a still very capable Venus Williams on her favorite surface.
Dustin Brown vs Felix Auger Aliassime Highlights STUTTGART 2019
Osaka: mission impossible draw at French Open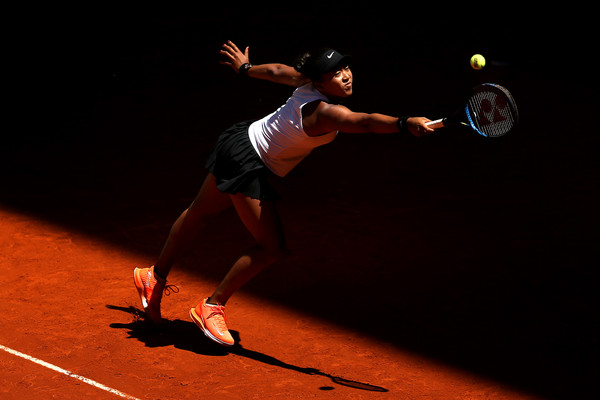 By Editorial Team
Naomi Osaka did not have an easy first round on the red clay of Roland Garros against 90th ranked Anna Karolina Schiemlova.
Dropping the first set 6-0 and having to battle back deep into into the second set tiebreak was not anticipated by the WTA world #1. However, she was able to regain control with a commanding 6-1 third set to finish the match.
Red clay has admittedly not been the best surface for Osaka and the results prove that, but as the top seed in every event there are expectations to be upheld. Not to mention her most recent multi-million dollar endorsements with Nike and Mastercard.
This year's French Open draw has not been kind to the #1 seed, Osaka. On the heels of near disaster in the first round, she has to face a thirsty Victoria Azarenka who has been reeling since promising start to the 2016 season where she was able to reach top-5 ranking status and take home both Indian Wells and Miami Open titles before falling victim to the injury bug later in the year to miss a grand slam finals opportunity.
Osaka definitely has her hands full as she battles through an uncharacteristically difficult draw for a world number one.
From the looks of Serena's draw it appears to be an apples to oranges comparison. Serena is in Naomi's section of the draw, but her road to the quarterfinals looks almost scripted in that she has an edge over each opponent.
If Osaka is able to squeeze past Victoria she would have to most likely face the very dangerous Maria Sakkari who has racked up top-10 wins all of last year and who doesn't appear to be slowing down given her 29th seeded position in this year's French Open.
Madison Keys can never be taken lightly as she performs well in Roland Garros with a semifinal appearance last year. If the draw shakes out accordingly, Naomi would have to go up against Madison in the round of 16.
Madison's year has not gotten off to such a great start, but with a title win in Charleston anything is possible. If Madison's timing is in line with her movement she is really hard to beat – unless your name is Sloane Stephens.
Not to mention Serena who is playing well enough – barring any injuries to reach the quarterfinals in a possible "Serena/Osaka rematch."
The top half of the women's draw is stacked to the ceiling with no easy rounds at all for Naomi.
It is important for Osaka to maintain her composure and take the journey in stride. With defeat starring her in the face each round, Osaka must keep the big picture in mind… dominate the hard court season in August.