NOVEMBER 08, 2018. The ITF today announced the launch of the ITF World Tennis Tour in 2019 that will serve as a player pathway between the junior game and elite levels of professional tennis.
The launch of the tour is the culmination of a series of ITF reforms designed to support talented junior players in their progression to the senior game, and target the prize money effectively at professional tournaments to enable more players to make a living. The tour will also increase the number of nations hosting ITF tournaments in 2019, providing opportunities for more players.
The ITF World Tennis Tour forms part of a new worldwide tournament structure that has been agreed between the ITF, ATP and WTA in order to address the current challenges at entry level. Under the ITF World Tennis Tour umbrella, tournaments will be split into the following categories: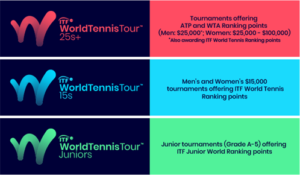 The ITF has unveiled the ITF World Tennis Tour™ logo and sub-brands that have been created to unify the look and feel of the ITF World Tennis Tour across over 1,600 tournaments that are expected to be staged in 2019.
The reforms followed a three-year ITF review of professional and junior tennis that included an analysis of player and event data from 2001-13, and a survey of more than 50,000 stakeholders. They address fundamental issues in the existing player pathway and changing trends in tennis that include too many players trying to compete on the professional circuit; too few players breaking even; longer playing careers at the top of the game; and the difficulty for many talented junior players in transitioning to professional tennis.
The first phase of the reforms saw an extensive programme of prize money increases on the ITF Pro Circuit in 2016 and 2017, with total prize money increasing by around $1.5 million.
The reforms announced today include the new tournament at entry-level – ITF World Tennis Tour 15s category – that will be staged within a more localised circuit structure with cheaper hosting requirements that reduces costs for players and tournament organisers. Offering ITF World Tennis Ranking points, these tournaments will also increase opportunities for players from more countries to join the pathway and be supported in their transition to professional tennis.
The introduction of the ITF World Tennis Ranking will ensure a consistent approach for entries into all events, with players using their ATP/WTA ranking followed by ITF ranking.
In order that successful players in juniors, 15s and men's 25s tournaments are able to progress more quickly to the next level, there will be reserved places in higher-level tournaments for highly-ranked players on the ITF Junior World Ranking and ITF World Tennis Ranking. This includes reserved places for ITF-ranked players in the main draw and qualifying of ATP Challenger tournaments.
The implementation of the new ATP, WTA and ITF ranking systems will take place at the end of 2018. Any ATP or WTA ranking points earned at $15,000 ITF Pro Circuit tournaments (as well ATP points earned in early rounds of $25,000 Pro Circuit events) in 2018 will be converted into ITF World Tennis Ranking points.
ITF President David Haggerty said: "The ITF World Tennis Tour provides a clear and integrated pathway designed to attract and retain the best new talent. As part of our ITF2024 strategy, it is our mission to deliver for the next generation of players, and the new Tour will help address the issues of progression between the junior and senior game, and potentially enable more professional players to make a living."
Thomas Konigsfeldt, Chair of the ITF Men's and Women's Circuit Committees, said: "It is vital that we provide opportunities for players of any nation or background to start their journey towards the top 100. The inclusion of the 15s tournaments as part of a new Tour will allow players to take the first steps towards becoming a future champion within a more targeted and affordable circuit structure."
Click here for further information on the ITF World Tennis Tour
Click here for further information on the ITF Player Pathway Review on professional tennis
Click here for further information on the ITF Player Pathway Review on junior tennis
MID-TAC 2019 Annual Championships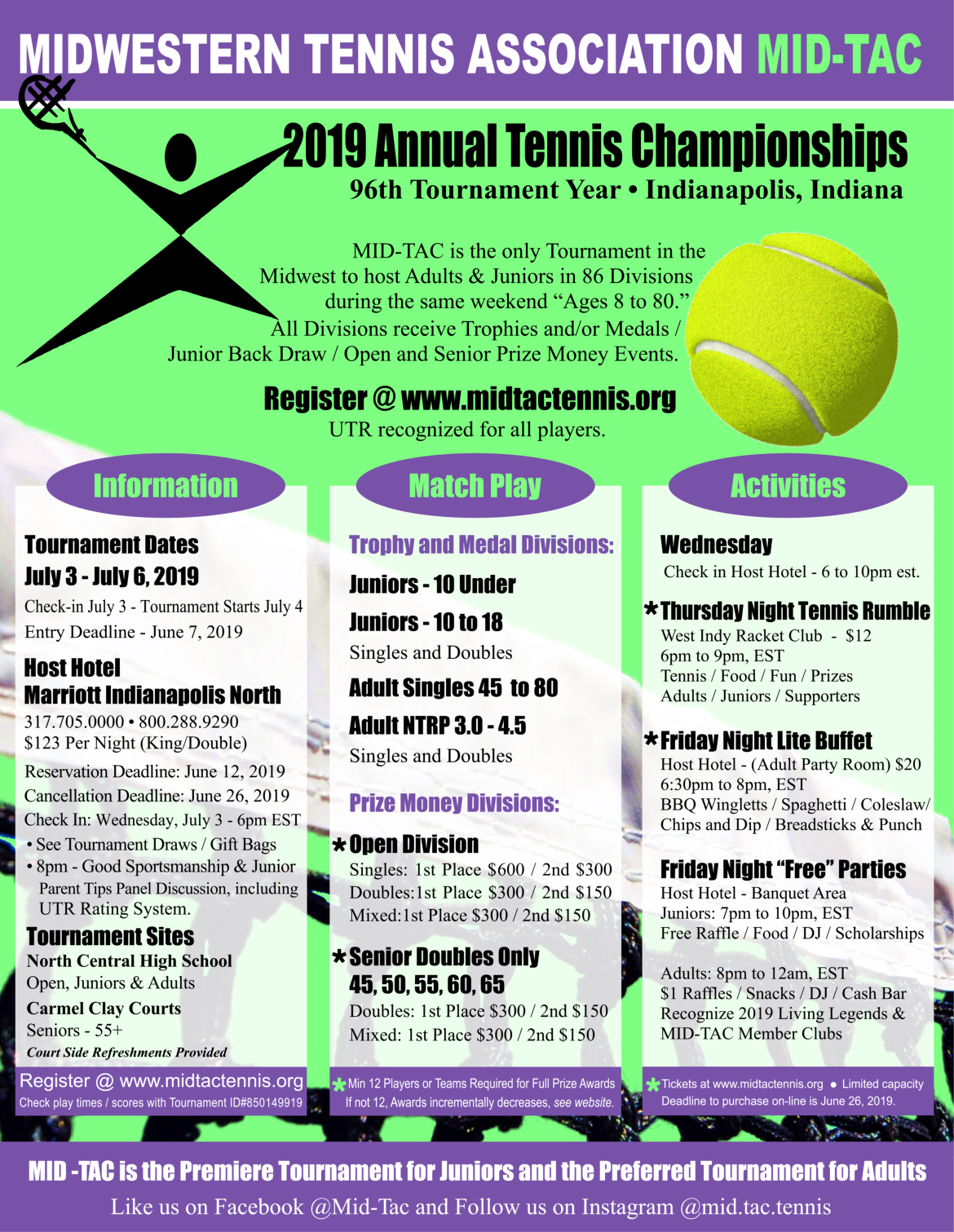 Mid-Tac is celebrating its 96th Tournament Year on July 3 to 6, 2019.
MID-TAC is a 501(c)3 organization and the Midwest Section of the American Tennis Association ("ATA" founded in 1916) and has ties to local community tennis in ten Midwestern States (Iowa, Illinois, Indiana, Kansas, Kentucky, Michigan, Minnesota, Missouri, Ohio, Wisconsin and beyond). We offer year-round opportunities to support MID-TAC by making online Donations or becoming a Sponsor.
All Donations and Sponsorships will be properly acknowledged. Please view details under the above "Donate" and "Sponsorship" tabs. We look forward to your support as we continue our mission to grow the game of tennis.
Tournament Participation Links below:
See "Scales for Calculating Prize Money Divisions" – Click Here
See "Details for 2019 Bollettieri Youth Summer Tennis Camp Scholarships" – Click Here
Marriott Indianapolis North Hotel – (317) 705-0000 or (800) 288-92903645 River Crossing Parkway, Indianapolis, In 46240Rates: $123.00 – Traditional King or Double RoomHotel Reservation Deadline: June 12, 2019Cancellation Deadline without penalty: June 26, 2019
Townsend, Osuigwe rematch in Charleston Final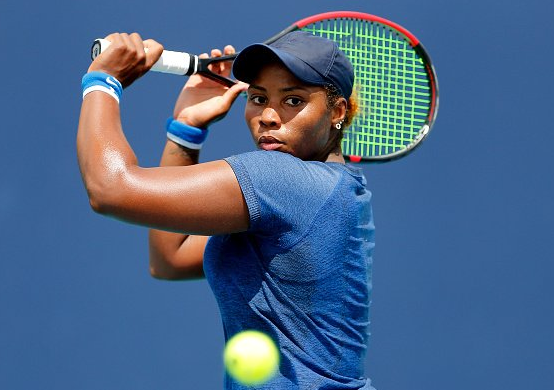 By Editorial Team
Taylor Townsend had an easier time against the red-hot Emma Navarro today in her semifinal match. While Osuigwe had to fend off the top ranked 7th seed Kaja Juvan late in the 3rd set, 6-4.
Taylor has the upper hand going into this match as she can make adjustments since her last loss to Whitney just last week in the 80k quarterfinals.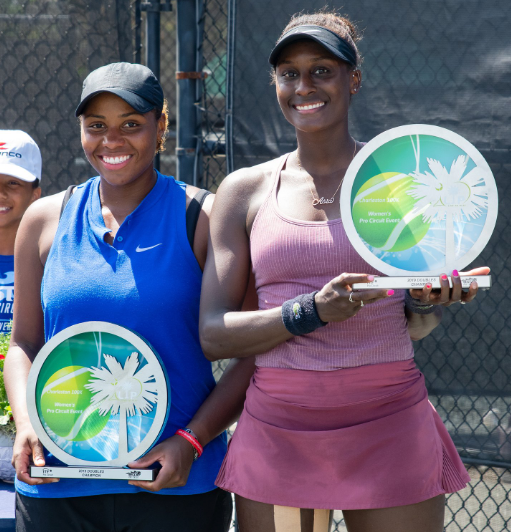 After wrapping up the doubles title today with partner, Asia Muhammad, Taylor should be fresh and in good spirits to battle the tough baseliner.
The complete match can be watched tomorrow on the Tennis Channel at 11am EST.
Stephens and Keys raise the bar in Fed Cup playoff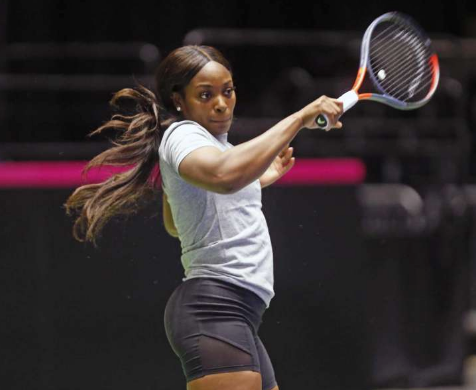 By Editorial Team
The Fed Cup has come home for the US women's team to the Alamo state with both Sloane Stephens and Madison Keys in the drivers' seat.
After the early round defeat to Australia, Madison is anxious to redeem Team USA and position itself in the running for 2020. When asked about the status of the team and anticipation for the weekend, Keys stated,

"We're playing to stay in World Group I. It's obviously very important, We were all really bummed about the loss, and we're looking to walk away with a win after this weekend."
Chemistry is definitely in favor of the US team as the players and coaches are all very close off the court as friends, but against Switzerland its definitely a business trip.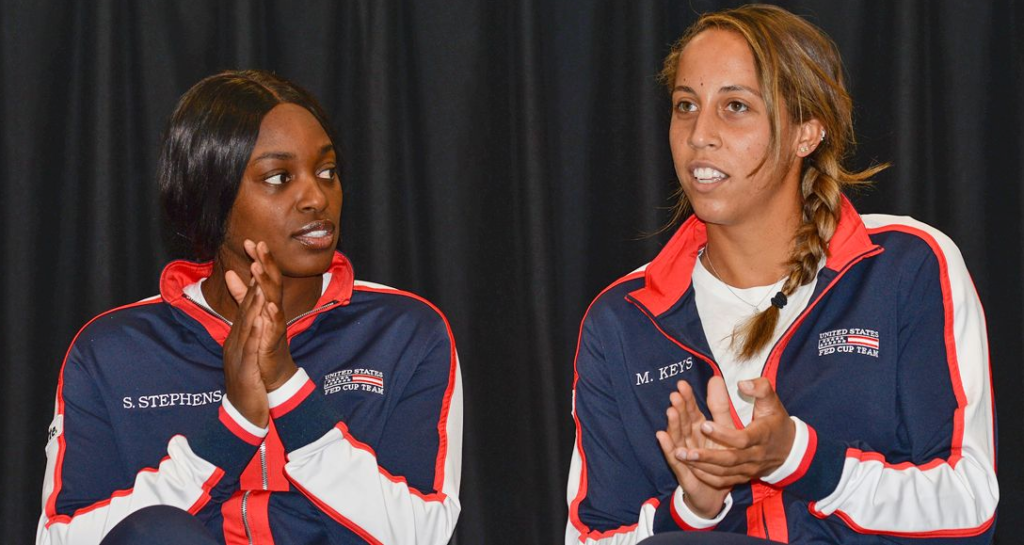 Coming off a title win in Charleston, Madison is set to keep the momentum going full steam as she prepares to make a decent run toward the French Open later next month.
While title hopes are around the corner for Madison, Sloane is planning on regaining her rhythm and finding her strokes while she competes. Fans shouldn't be surprised if Sloane goes deep in this year's French Open as she is able to turn it around on a dime – noting last year's final run in Paris.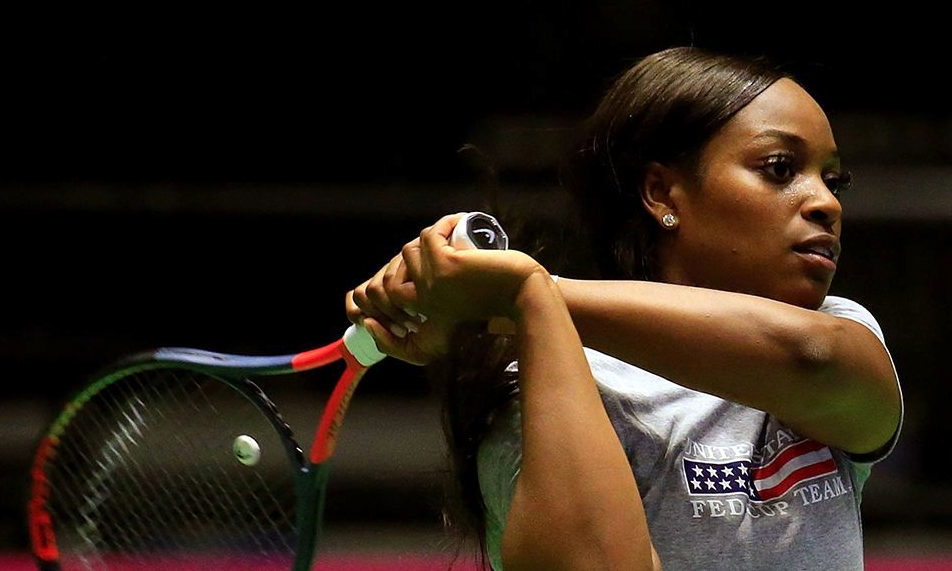 Stable coaching appears to be Sloane's biggest challenge now as she must find a suitable replacement after Fed Cup Captain, Kathy Rinaldi, has been filling in recently for Sly Black.
This Fed Cup match should a simple win for the deep high caliber of talent on the US team. Play is scheduled for April 20-21 in San Antonio, Texas with matches aired live on Tennis Channel.