By Editorial Team
Venus hasn't been in the news much for on-court performances in recent months, but she was able to make headlines again with news of her recent departure from coach David Witt. David has been on her team since 2007 as the former ATP player who started as a club pro who transitioned into hitting partner for the Williams Sisters. Over time, the relationship grew into a successful full-time coaching commitment.
This coaching shuffle has the pro tour buzzing with speculation of possible replacements as Venus is not in the habit of switching coaches like many top WTA Tour players. For example, Simona Halep, Maria Sharapova, Eugenie Bouchard and Johanna Konta keep their coaches in a revolving door by changing almost on an annual basis the second things run amiss.
Rumors are floating around as to who this high profile coaching job should go to, but there are only a handful of candidates qualified enough to take on the 7 time grand slam champion. There are a few worth mentioning or adding to the debate.
One should start with her current hitting partner, Jermaine Jenkins. Jermaine stayed tied to his twin brother, Jarmere, by joining Team Williams as Venus' dedicated hitting partner.
Social media is filled with Jermaine's workout plans and strict diet regimen over the years. Venus has not been known for hitting the gym like Serena, but with nagging injuries late in her career, Jermaine may have an opportunity to grow his influence by adding more physicality to Venus' game.
The precedence has been set as Sasha Bajin and David Witt were given the opportunity to transition from hitting partner to head coach. If this trend continues, fans should expect either Jermaine or Jarmere to become pro tour coaches at some point in the near distant future.
When asked earlier this year about the grind of being Venus' hitting partner, Jermaine stated, "In the beginning it was high pressure. I wanted to prove myself and prove that I was the right person for the job. So, I might have over prepared but it definitely helped me to be ready and give quality practice sessions."
Maybe Jermaine is ready to take the next step in his career as many have rightly done before him; only time and opportunity will tell.
Venus knows her game best and has proven herself as an all-time great, however after coming off a less than stellar season, the expectations for 2019 are high. Williams is scheduled to return to competition at the Abu Dhabi exhibition at the end of this month against her younger sister, Serena.

Monfils and Tiafoe take center stage at AO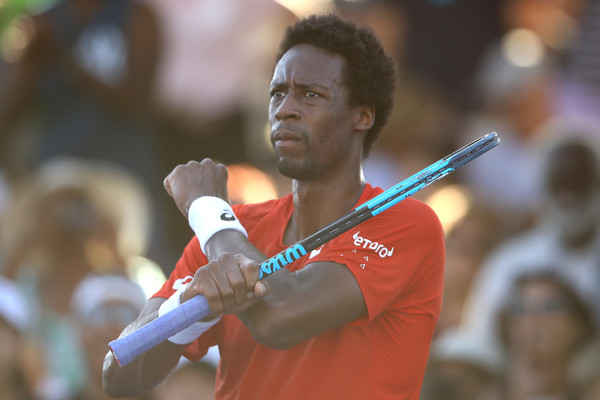 By Jason Barron
Frances Tiafoe will have a tough task ahead of him playing in the Australian Open against Kevin Anderson. They played each other 3 times in 2018, with Anderson winning all 3. But, Tiafoe did take a set off him twice before. This will be the first best of 5 match that they have played, and a longer match could favor Tiafoe if he can outlast Anderson. Tiafoe has competed well against the 6th ranked Anderson in the past and should believe he has a chance going into the match.
The key will be to cut off the angles and attack on 2nd serves. Tiafoe can't give Anderson a lot of time and space to whip in his serves or powerful groundstrokes. Tiafoe needs to make Anderson uncomfortable by moving him around the court and having him come to the net. If Tiafoe can utilize his speed and hit the corners he could counter Anderson's big serves with superior all-around play. This would be a huge win for Tiafoe and get him get off to a great start in 2019.
Gael Monfils will face Taylor Fritz in his 2nd match at the Australian Open. They have never played each other, but Monfils should get the win. Monfils has the advantage in experience, ability, and court movement. Fritz is a better server and could possibly overpower Monfils in rallies. Monfils will need to dictate the points and use his court movement to take advantage of a slower Fritz. Monfils has shown the ability in the past to beat big servers like Kevin Anderson and John Isner.
Fritz is a level below those players and Monfils should be able to take advantage and make him uncomfortable. If Monfils does beat Fritz he would likely face Roger Federer in his next match. That will be a monumental task to overcome, but it is sure to be an entertaining match with the creativity of both Monfils and Federer on display.
Both the Tiafoe-Anderson and Monfils-Fritz matches will be played on Tuesday, January 15th. Tune in on ESPN for continuing coverage of the Australian Open.
Eubanks, King and Brown in AO Quali Finals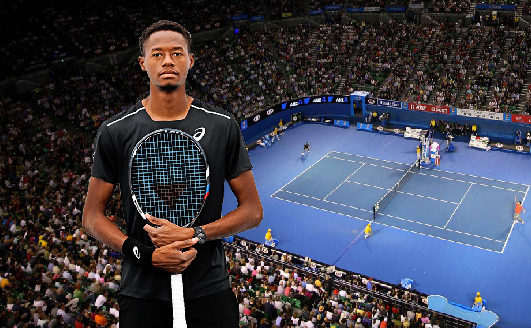 by Editorial Team
Chris Eubanks was able to pass the young sensation, Felix Auger-Aliassime, in straight sets today to now face Pedro Martinez in the Australian Open final round of qualifying. Chris is now a favorite to make the main draw with his huge serve and improved backhand. It is obvious that practice time in the off-season has paid off for Chris as he continues to boast wins against his top 100 opponents.
"Marathon Man" Darian King refuses to go away after a disappointing 2018 season where he was not able to make a main draw appearance in the grand slams. Tomorrow he will have his chance to extend his stay in Australia while collecting a big check with a win over tough competitor Viktor Troicki of Serbia. This will be a tall order for Darian, but he should be up to the task with two 3-setters under his belt already. The momentum from the Baghdatis win should spill over into this final qualifying match to propel Darian forward into the main draw.
Dustin Brown has not had it easy either, but by looks of it he appears to back on his game. With new sponsorship from Head rackets and Hydrogen apparel, Dustin has recommitted himself to the sport and is now making a major push to reach the AO main draw with a possible win over the South African and 11th seed, Lloyd Harris tomorrow.
All matches can be seen on Tennis Channel and TennisChannel.com
Naomi Osaka vs. Destanee Aiava | 2019 Brisbane International Second Round | WTA Highlights