By Jason Barron
The USTA will honor Althea Gibson with a statue at the U.S. Open – the national USTA tennis center in Flushing, New York. Gibson is a true pioneer of the sport as she was one of the few athletes of color playing tennis during the 50's and 60's. She became the first black player to win a Grand Slam when she won the French Open in 1956. She also won Wimbledon and the US Open twice in 1957 and 1958. She retired in 1958 and was inducted to the International Tennis Hall of Fame in 1971. Besides being an accomplished singles player, Gibson also won 5 Grand Slam doubles titles. Players past and present have paid their respects to this pioneer so it is fitting to honor this legend with a statue.
Besides being an accomplished tennis player, Gibson had many other talents. Upon her retirement from professional tennis she released an album, was in a film, did sports commentary, and played professional golf. She wasn't treated equally on the pro golf tour and retired from golf in 1978. Former New York City Mayor, David Dinkins stated that Gibson "was an inspiration, because of what she was able to do at a time when it was enormously difficult to play tennis at all if you were black." Venus Williams stated that "I am honored to have followed in such great footsteps, her accomplishments set the stage for my success, and through players like myself and Serena and many others to come, her legacy will live on."
I think it is important for the current generation to remember those who came before because the past paves the way for the future. Alan Schwartz stated that, "When she began playing, less than five percent of tennis newcomers were minorities. Today, some 30 percent are minorities, two-thirds of whom are African American. This is her legacy." In a statement, USTA President Katrina Adams calls Gibson, who also won the 1956 French Open, the "Jackie Robinson of tennis." King says the 11-time Grand Slam winner is "an American treasure" who "opened the doors for future generations." For a woman who accomplished so much and had the courage to compete at the highest level of her sport she remained humble and grateful, and upon her retirement in 1958 she said, "I hope that I have accomplished just one thing, that I have been a credit to tennis, and to my country." Althea Gibson certainly did that and inspired generations to come to play tennis and push societal boundaries to strive for a better tomorrow.
Donald Young launches watch brand ahead of US Open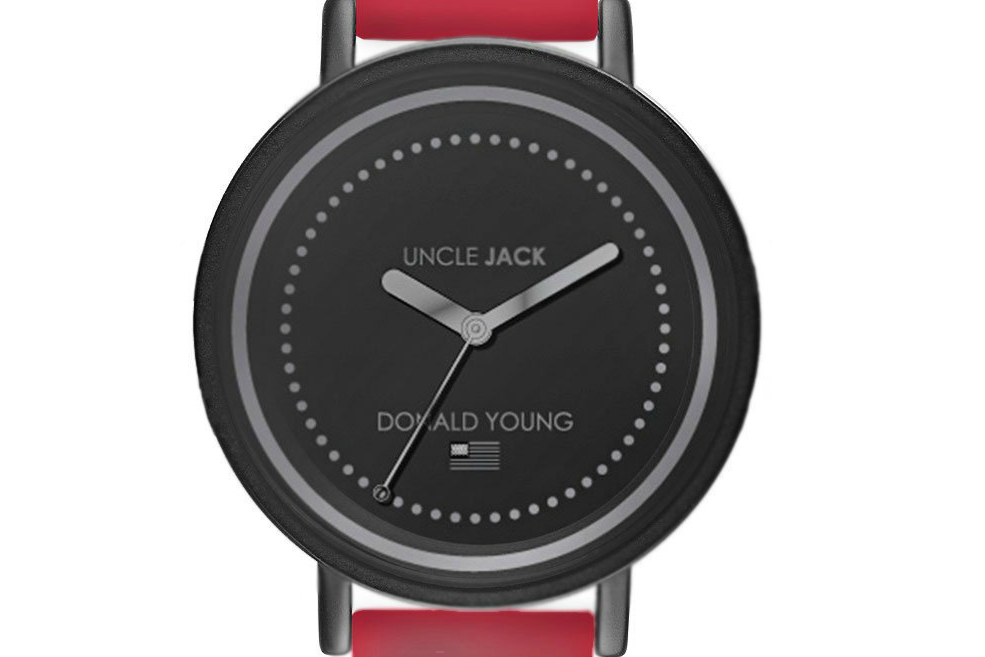 By Editorial Team
Wristwear endorsements are not uncommon within the sport of tennis as evident by some of the top players on tour including Roger Federer, Stan Wawrinka and Chris Evert sporting everything from Audemars Piguet to Rolex. Over the last few days Donald Young has put his name on a new brand called Uncle Jack. Donald's sports watch with red band is set to launch at the this year's US Open.
Donald has missed several main draw appearances due to a major losing streak in the first half of the year, but all was not lost as he made a comeback with some great wins recently in his homestead of Atlanta where he defeated the giant, Ivo Karlovic, for the second consecutive time 2-6, 7-6, 7-6. Immediately following the BB&T event, he was able to qualify for the maindraw of the Citi Open in DC and secure one of the biggest wins of his career against former world number 2, Stan Wawrinka.
Maybe the tides are turning for the 238 ranked tennis star as he now promotes new Uncle Jack watches named after him in collaboration. Uncle Jack watches are not of the same caliber as a Rolex, but they are made in Australia and are supposedly worn by top athletes and global taste masters according to their website.
Neither Donald or Brandon Ellis (Uncle Jack co-founder) were available for comment leading up to the launch, but several fellow ATP Tour players have already put in their requests for the limited 100 count edition DY Watch.
Catch Donald and his new watch in New York next week as he competes in US Open qualifying in anticipation of making an appearance in the main draw.
Virgil Abloh Designs Serena Williams' US Open 'Power Suit' and Off-White Nike Collection
Serena seeks to dominate the fashion industry with an "S"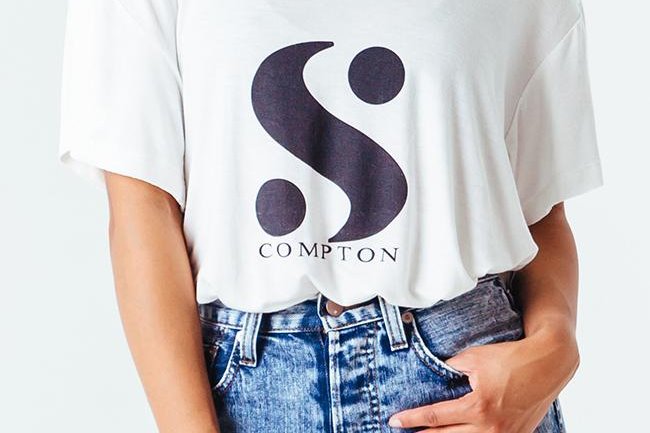 By Editorial Team
Serena has been known for her extraordinary taste in fashion and her burning desire to create her own clothing line. With today's launch, Serena's dream has just come to fruition with "Serena" – her new clothing line for women exclusively sold on www.serenawilliams.com.
Serena mentioned that the road to launching her own line was not easy and met with a ton of rejection from industry experts. When asked by wwd.com about what motivated her she stated, "I've never been fully creative, so that's what this is. I've always been limited. I've done things for HSN but I've always been limited, with the customer and with the fabric selection; [there were] things I couldn't do. They gave me so much knowledge, though, and so much practice and so much training. And with Nike, obviously there are so many things I can't do. This is what I studied. So I was like, 'I really want to be able to start doing what I want, how I want it, and letting people see my vision in fashion, how I want it to be seen.'"
The "S" collection is not high-end priced like most clothing brand launches with her pieces starting at $35 and up to $250. During the wwd.com interview Serena defined her target customer: "The customer is a girl or a woman who believes in herself, or wants to believe in herself; maybe she's feeling unconfident that day," Williams says. "And someone that is unapologetically themselves, and that maybe they stand out; maybe they stand out because they are strong or they're beautiful or they want to not be the norm. Our woman is someone who looks at fashion as a compass to show who they are, to show what they are."
After viewing her website one can gather that she is receiving support for distribution and production, etc. however you don't get the impression that this will be a quick rise to the top of fashion like say a Kanye West. With many of her items still in stock it will be critical for Serena to add scarcity to her marking mix, but that will be harder to do given that her customers are "practical, common female shoppers." You won't see the fanatical resellers using bots and other outlandish methods to purchase her product. You can simply go online and purchase items that are affordable and not have to fear that a bot took your order during checkout. This is such a refreshing shopping experience, but the ability to sell out the online product completely in the first few days is what gets the attention of big box distributors. As such, most designers go high-end initially then cut back on the extras to attract the common man (or woman in this case). Most designers end up creating an affordable version of their gear at maturation, but Serena is definitely flipping the script by starting with the basics and working her way up the value ladder.
With her success on court over the last decade, Serena is hoping to transition gracefully into the fashion world as a major designer with the same level of domination she exhibits on the tennis court. Lets stay tuned for her upcoming moves off court and potential collaborations with more establish designers and distributors to help push the brand into the mainstream as a serious contender among the likes of major department store labels.